Click here if you are having trouble viewing this message.

Your Weekly AAHOA Wrap-Up for Friday, August 27, 2021
Message from the Interim President & CEO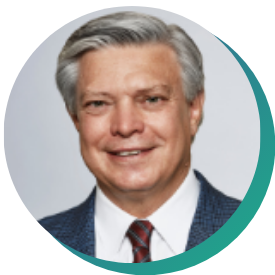 "We met with fellow hoteliers, networked, and focused on how hospitality is being reshaped and restored."
It's hard to believe that next week is already September, but what a month it's been. August was packed with golf tournaments, AAHOACON, and regionals, which are officially in full swing.
We started out this week with our 17th annual Northwest Charity Golf Tournament, which raised thousands of dollars for three charities: Make-A-Wish Oregon, Businesses Ending Slavery and Trafficking (BEST), and The Autism Society of Oregon.
From Aurora, we headed to Washington state for AAHOA's Northwest Regional Conference & Trade Show, the first in-person regional of the 2021 season!
We also had our Arkansas regional, where we met with fellow hoteliers, networked, and focused on how hospitality is being reshaped and restored.
Next, we headed to Napa for the California Hotel & Lodging Association conference and board meeting, where we discussed recovery strategies for California properties, the pandemic's long-term impact on travel, and how emboldened legislative and regulatory bodies may be.
And finally, the hospitality industry recently had a big win when an Arizona man was deemed a "vexatious litigant" in New Mexico. 
We are Team AAHOA, and we have so much more to accomplish together.
See you soon,
Ken Greene
AAHOA Interim President & CEO
10 

Take Our Technology Survey and Win a $100 Visa Gift Card from DISH Business!

 

Post-pandemic, technology solutions are more important than ever to the success of your hotels and bottom line. To better understand your current usage of technology, plans for the future, the impact of COVID-19, and your use of technology and in-room entertainment solutions, we're asking for your feedback in this brief survey. Hoteliers who complete the survey will be entered to win a $100 Visa gift card courtesy of DISH Business. Don't miss your chance to win!
9 

Travel Weekly: Unemployment Benefits Ending, But Hotels' Labor Woes May Continue

 

At the Americas Lodging Investment Summit (ALIS) in Los Angeles at the end of July, a number of hotel executives expressed the belief that once the federal government's weekly boost to unemployment checks expires in September, their current labor woes would ease. But a growing body of research indicates the issue is far more complex, and hoteliers should not anticipate a throng of applicants after Labor Day.
8 

NY Times: Once Again, Travelers Ask – 'Should I Cancel My Trip?'

 

As the fourth wave of the coronavirus swells across the U.S., driven by the highly contagious Delta variant, travelers who had booked late summer travel are now facing a familiar quandary: Should they once again cancel their plans? For many, the answer is yes. Thus, hoteliers are not out of the woods yet. That's why AAHOA continues to work with the SBA and the White House to advocate for additional relief efforts for our members, including updates and improvements to the EIDL program.
7

 STR: U.S. Hotel Performance Continues to Decline from Previous Weeks

 

Reflecting seasonal demand patterns and concerns around the pandemic, U.S. hotel performance continued to decline from previous weeks, according to STR's latest data through August 21. August 15-21, 2021 (percentage change from comparable week in 2019*):

 
Occupancy: 63.7% (-9.1%)

Average daily rate (ADR): US$135.77 (+5.1%)

Revenue per available room (RevPAR): US$86.43 (-4.5%)
6 

HFTP® Announces 2021 Inductees to the Hospitality Technology Hall of Fame

 

Hospitality Financial and Technology Professionals is pleased to announce two champions of hospitality technology, Mark G. Haley and AAHOA Member Raman (R.P.) Rama, as the 2021 HFTP International Hospitality Technology Hall of Fame inductees, both recognized for their experience and leadership in promoting hospitality innovation and technology, and knowledge sharing. Congratulations!
5 

Northwest Region Golf Tournament Raises Tens of Thousands of Dollars for Charity

 

Nearly 100 golfers turned out for a good time and a great cause at Monday's Northwest Region Charity Golf Tournament. Tens of thousands of dollars was raised to benefit Make-A-Wish Oregon, Businesses Ending Slavery & Trafficking (BEST), and the Autism Society of Oregon. Thank you to everyone who participated and made it all possible. In the event's 17-year history, more than $1 million has been raised. Sign up today for our final golf tournament of 2021, the North Carolina Charity Golf Tournament, set for Saturday and Sunday in Concord. 
4 

Hotel Business: Owning It – Getting to Know Ken Greene

 

AAHOA Interim President & CEO Ken Greene appeared last week on the Hotel Business video series "Owning It" to discuss his appointment as interim leader of the association, the findings of the recent AAHOA-Oxford study, the direction of advocacy efforts with brands and federal, state, and local governments moving forward, what's down the road for AAHOA as a whole, and more. This video series brings AAHOA's voice to hoteliers and shares its latest news and initiatives.
3 

AAHOA Joins Coalition in Thanking Sen. Kennedy for Preserving Like-Kind Exchanges

 

AAHOA and a coalition of 31 other associations recently thanked Sen. John Kennedy (R-LA) for his successful efforts to preserve the current law tax treatment of real estate like-kind exchanges:

 

"The undersigned organizations would like to thank you for your leadership in authoring and offering a successful amendment to the Senate budget resolution to preserve the current law tax treatment of real estate like-kind exchanges. Over the last 100 years, like-kind exchanges have contributed to the nation's economic well-being. Section 1031 of the tax code supports job growth, the health of U.S. commercial real estate, and the preservation of family owned businesses... For many Americans, like-kind exchanges are a principal tool for retirement security."
2 

Food and Drug Administration Fully Approve First COVID-19 Vaccine

 

On Monday, the FDA approved the Pfizer-BioNTech COVID-19 vaccine, becoming the first vaccine to transition from emergency use authorization. According to the CDC, only 51.6% of Americans are fully vaccinated. President Biden spoke at the White House after the FDA announced the vaccine's full approval. "I'm calling on more companies in the private sector to step up the vaccine requirements that will reach millions," he said. As the Delta variant of COVID-19 continues to spread throughout the country, the importance of getting vaccinated becomes ever more paramount. 


The most critical action hoteliers can take now is to encourage your employees to get vaccinated if they have not already done so. Vaccinations are a great means to ensure the safety of your employees and the confidence of your guests. Sign the Pledge to Protect today and visit our landing page for more information.
1 

Huge Win for Hoteliers: Peter Strojnik Deemed 'a Vexatious Litigant' by Arizona Judge

 

During a recent court hearing, a United States District Judge in New Mexico said, "The State asserts that Plaintiff's complaints in this Court are without merit and are nothing more than recitation of non-specific allegations that have been rejected in numerous previous lawsuits in other legal forums." 

 

The Plaintiff he's referring to is Peter Strojnik, who is now labeled a "vexatious litigant" in more than one state. Stojnik, a disbarred attorney, filed hundreds of disability lawsuits on his own behalf. This means he'll now need permission from the court, among other rules, to file a lawsuit in any state where he is labeled a "vexatious litigant."

 

AAHOA felt compelled to share this information with its members and beyond, as Strojnik can still file lawsuits in other states. Many hotel owners, and other business owners, feel this is a big "win." Why? As a judge in Arizona put it, "The Court finds Mr. Strojnik's litigation tactics frivolous and harassing."

 
Was this email forwarded to you? You can opt in, or opt back in, to receive these directly by signing up at myaahoa.com.

Asian American Hotel Owners Association, Inc.
Atlanta Headquarters
1100 Abernathy Road, Suite 725
Atlanta, GA 30328
Washington D.C. Office
601 New Jersey Avenue NW, Suite 610
Washington DC 20001
To update your subscription preferences, please email info@aahoa.com..