Click here if you are having trouble viewing this message.

Your Daily AAHOA Update for Thursday

, August 26

, 2021
Today's Top Stories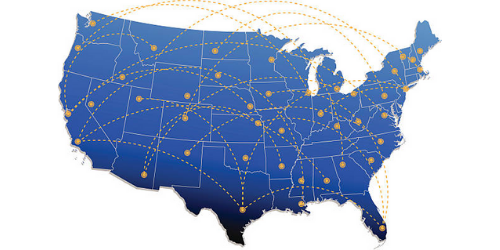 Coast to Coast News
Maine: HospitalityMaine Provides Breakdown of New Laws, Tourism Funding 
The Maine Legislature passed several bills pertinent to the hospitality industry in its previous session. LD 246, passed as an emergency measure and already in effect, guarantees that the Tourism Marketing Fund administered by the Maine Office of Tourism will be fully funded to the same amounts as in 2019 in relation to the current fiscal year. On October 18, LD 346 will require restaurant and lodging establishments to install gas detectors in areas where combustible gas appliances are located. Visit HospitalityMaine to stay up to date on the state's latest news. 
 
Texas: AAHOA Government Affairs Team Joins Other Professionals at the State Government Affairs Council's 2021 National Summit

This week, members of the AAHOA Government Affairs team traveled to Austin, TX, for SGAC's 2021 National Summit. State and local government relations are integral to AAHOA's 2021-2023 Strategic Plan. Events like this summit are critical to strengthen our existing relationships and expand AAHOA's professional network.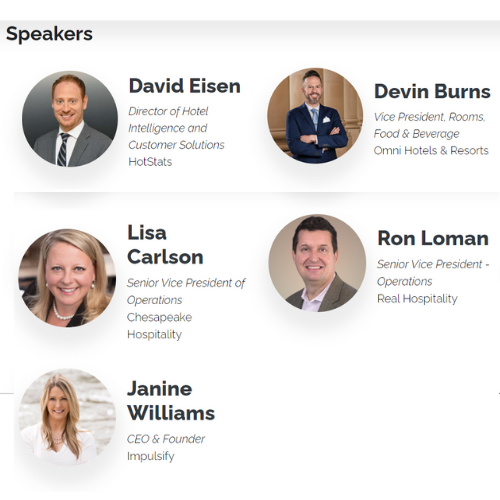 HotStats: Hotel F&B is Following Two Cs Post-Pandemic – Careful and Creative
In the wake of the coronavirus, hoteliers are working to get their arms around food and beverage service. That topic, and many more, were discussed by a quartet of industry pros during a recent Profit Talks webcast moderated by David Eisen, HotStats' Director of Hotel Intelligence, Americas. Joining him were Lisa Carlson, SVP of Operations, Chesapeake Hospitality; Janine Williams, CEO and founder, Impulsify; Devin Burns, VP of Rooms, F&B, Omni Hotels & Resorts; and Ron Loman, SVP of Operations, Real Hospitality.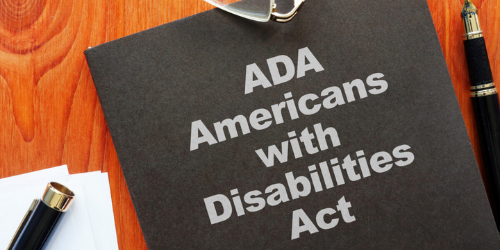 Huge Win for Hoteliers: Peter Strojnik Deemed 'a Vexatious Litigant' by Arizona Judge
During a recent court hearing, a United States District Judge in New Mexico said, "The State asserts that Plaintiff's complaints in this Court are without merit, and are nothing more than recitation of non-specific allegations that have been rejected in numerous previous lawsuits in other legal forums." 
The Plaintiff he's referring to is Peter Strojnik, who is now labeled a "vexatious litigant" in more than one state. Stojnik, a disbarred attorney, filed hundreds of disability lawsuits on his own behalf. This means he'll now need permission from the court, among other rules, to file a lawsuit in any state where he is labeled a "vexatious litigant."
AAHOA felt compelled to share this information with its members and beyond, as Strojnik can still file lawsuits in other states. Many hotel owners, and other business owners, feel this is a big "win." Why? As a judge in Arizona put it, "The Court finds Mr. Strojnik's litigation tactics frivolous and harassing."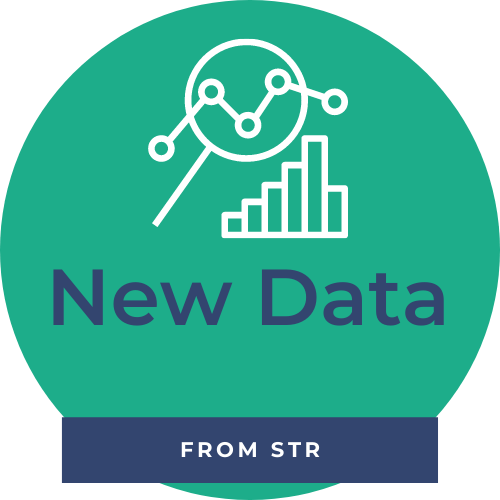 STR: U.S. Hotel Performance Continues to Decline from Previous Weeks
Reflecting seasonal demand patterns and concerns around the pandemic, U.S. hotel performance continued to decline from previous weeks, according to STR's latest data through August 21. August 15-21, 2021 (percentage change from comparable week in 2019*):
Occupancy: 63.7% (-9.1%)

Average daily rate (ADR): US$135.77 (+5.1%)

Revenue per available room (RevPAR): US$86.43 (-4.5%)
2021 AAHOA North Carolina Charity Golf Tournament, 1 p.m. EDT Saturday-Sunday, August 28-29 - Concord, NC

2021 AAHOA Mid Atlantic Regional Conference & Trade Show, 1 p.m. EDT Tuesday, September 7 - Cherry Hill, NJ

2021 AAHOA Southwest Regional Conference & Trade Show, 1 p.m. MDT Tuesday, September 14 - Albuquerque, NM

2021 AAHOA Upper Midwest Regional Conference & Trade Show, 1 p.m. CDT Thursday, September 14 - Elmhurst,IL
Upcoming Events & Webcasts
HITEC® Heads to Dallas, TX, in Late September
The Hospitality Industry Technology Exposition and Conference is the world's largest and oldest hospitality technology event and brings the brightest minds and hottest technologies from across the globe together in one place. HITEC® offers attendees essential education, access to top hospitality technology industry experts, and the resources to find cost-effective ways to improve company bottom lines. AAHOA Members get a complimentary pass to the trade show floor, so fill out this form and where it says "Name of referring exhibitor," enter "AAHOA."
September 27-30
eCornell: Here to Stay – COVID-19 Responses Transform Hospitality and Restaurant Operations
Hotels and restaurants are doing their part to stop the spread of COVID-19 by collaborating with the medical community to develop best practices, implement new health protocols, and even redesigning properties to provide more space and increased air flow. But will these initiatives last? And are they worth it? Tune in to explore the future of these changes with a panel of academic, industry, and medical experts. They'll discuss which emerging operational changes are here to stay, their impact on guests and employees, and how health and safety play a crucial role in post-pandemic competitive business strategy. 
1 p.m. EDT Tuesday, August 31
What They're Saying...
"Thank you for going above and beyond in these challenging times. The collaborative spirit will see all of us through, I believe. … Please thank the AAHOA decision-makers on my behalf for allowing all industry members access to information. That is a big deal and should be acknowledged. Your willingness to assist had been lauded and appreciated. Thank you so much. "
– Industry Partner
Was this email forwarded to you? You can opt in, or opt back in, to receive these directly by signing up at myaahoa.com.

Asian American Hotel Owners Association, Inc.
Atlanta Headquarters
1100 Abernathy Road, Suite 725
Atlanta, GA 30328
Washington D.C. Office
601 New Jersey Avenue NW, Suite 610
Washington DC 20001
To update your subscription preferences, please email info@aahoa.com..