Click here if you are having trouble viewing this message.

Your Daily AAHOA Update for Monday

, August 23

, 2021
Today's Top Stories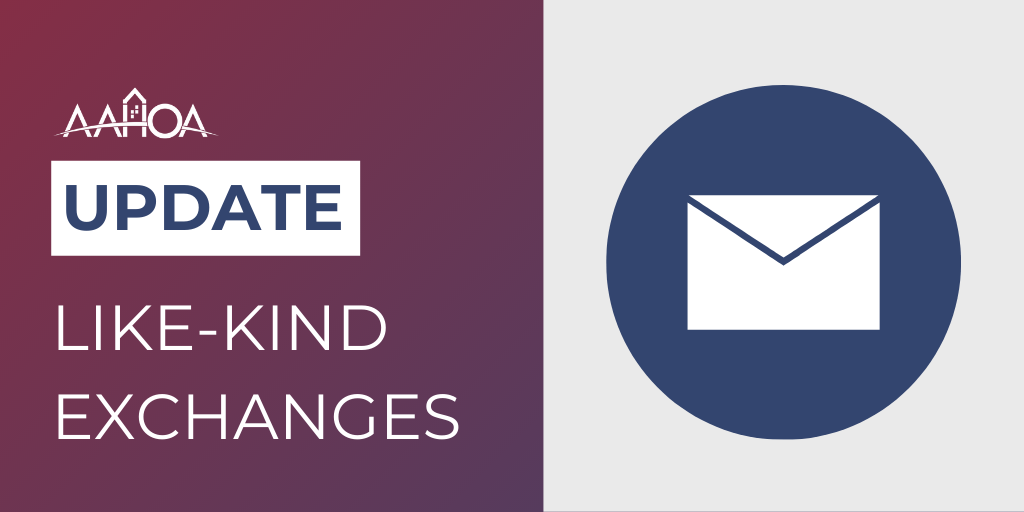 AAHOA Joins Coalition in Thanking Sen. Kennedy for Preserving Like-Kind Exchanges
AAHOA and a coalition of 31 other associations recently thanked Sen. John Kennedy (R-LA) for his successful efforts to preserve the current law tax treatment of real estate like-kind exchanges:

"The undersigned organizations would like to thank you for your leadership in authoring and offering a successful amendment to the Senate budget resolution to preserve the current law tax treatment of real estate like-kind exchanges. Over the last 100 years, like-kind exchanges have contributed to the nation's economic well-being. Section 1031 of the tax code supports job growth, the health of U.S. commercial real estate, and the preservation of family owned businesses... For many Americans, like-kind exchanges are a principal tool for retirement security."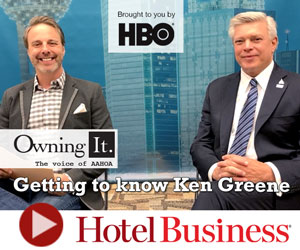 Hotel Business: Owning It – Getting to Know Ken Greene
AAHOA Interim President & CEO Ken Greene appeared last week on the Hotel Business video series "Owning It" to discuss his appointment as interim leader of the association, the findings of the recent AAHOA-Oxford study, the direction of advocacy efforts with brands and federal, state, and local governments moving forward, what's down the road for AAHOA as a whole, and more. This video series brings AAHOA's voice to hoteliers and shares its latest news and initiatives.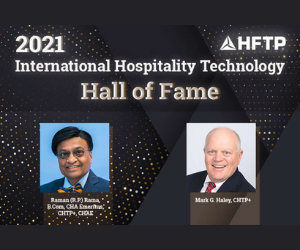 HFTP® Announces 2021 Inductees to the Hospitality Technology Hall of Fame
Hospitality Financial and Technology Professionals is pleased to announce two champions of hospitality technology, Mark G. Haley and AAHOA Member Raman (R.P.) Rama, as the 2021 HFTP International Hospitality Technology Hall of Fame inductees, both recognized for their experience and leadership in promoting hospitality innovation and technology, and knowledge sharing. Congratulations!
2021 AAHOA Northwest Charity Golf Tournament, 11:30 a.m. PDT Monday, August 23 - Aurora, OR

2021 AAHOA Northwest Regional Conference & Trade Show, 1 p.m. PDT Tuesday, August 24 - Vancouver, WA

2021 AAHOA Arkansas Regional Conference & Trade Show, 1 p.m. CDT Thursday, August 26 - Little Rock, AR

2021 AAHOA North Carolina Charity Golf Tournament, 1 p.m. EDT Saturday-Sunday, August 28-29 - Concord, NC
Upcoming Events & Webcasts
eCornell: Here to Stay – COVID-19 Responses Transform Hospitality and Restaurant Operations
Hotels and restaurants are doing their part to stop the spread of COVID-19 by collaborating with the medical community to develop best practices, implement new health protocols, and even redesigning properties to provide more space and increased air flow. But will these initiatives last? And are they worth it? Tune in to explore the future of these changes with a panel of academic, industry, and medical experts. They'll discuss which emerging operational changes are here to stay, their impact on guests and employees, and how health and safety play a crucial role in post-pandemic competitive business strategy.
1 p.m. EDT Tuesday, August 31
AAHOA Interim President & CEO Ken Greene to Speak at Global Hospitality Summit
AAHOA Interim President & CEO Ken Greene will be a featured speaker at the Global Hospitality Summit 2021, one of the biggest hospitality events of the year. On Day 1 of the virtual event, Greene will speak on "Culture and Work Climate: Creating Sustainable Hospitality Enterprises" and share his insights on how to create a positive, supportive culture in a hospitality organization. The keynote speaker for the event is Horst Schulze, co-founder of the Ritz-Carlton Hotel Company, who is generally recognized as the leading hotelier in the world. Don't miss it!
November 9-10
What They're Saying...
"I just wanted to let you know that a rep from [our vendor] contacted me and offered a settlement. Thank you for all your help in getting this resolved. I'm not so sure if this would have been resolved in a timely manner if it wasn't for your and AAHOA's help." 
–AAHOA Member, California
Was this email forwarded to you? You can opt in, or opt back in, to receive these directly by signing up at myaahoa.com.

Asian American Hotel Owners Association, Inc.
Atlanta Headquarters
1100 Abernathy Road, Suite 725
Atlanta, GA 30328
Washington D.C. Office
601 New Jersey Avenue NW, Suite 610
Washington DC 20001
To update your subscription preferences, please email info@aahoa.com..