Click here if you are having trouble viewing this message.

Your Daily AAHOA Update for Tuesday

, August 17

, 2021
Today's Top Stories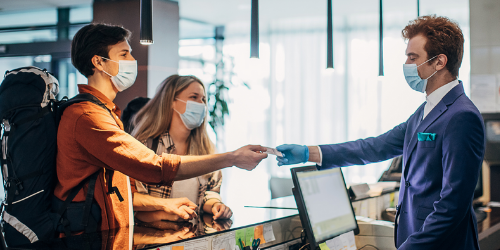 Wall Street Journal: Hotels Try Out Fees for Using the Pool and Checking In Early
One of the largest U.S. hotel owners is experimenting this year with a new business strategy: Charge guests for most services and amenities, just like in the airline industry. At roughly a dozen of his company's independent hotels, Tyler Morse said, any guest can get an early check-in, but it costs about $20. A similar fee applies to a late checkout. Use of the pool might be free on a Tuesday morning but cost guests $25 on a scorching Saturday afternoon. Gym use and breakfast also come with an additional charge. In exchange, these properties are lowering their nightly room rates by varying degrees, Mr. Morse said. His hotels trying out the pricing model include the TWA Hotel at John F. Kennedy International Airport and the High Line Hotel in Manhattan, he added.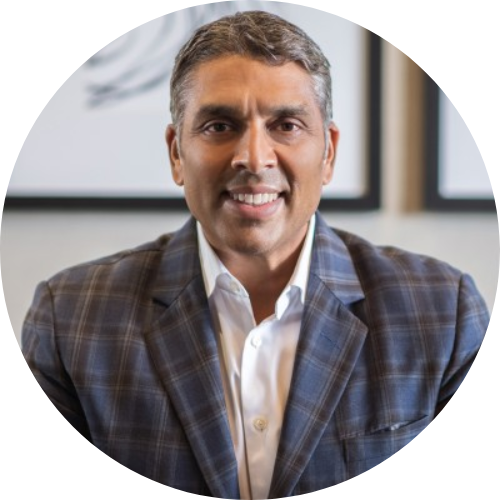 CoStar: Noble's Mit Shah – Best Investments Yet to Come
AAHOA Member and Noble Investment Group Founder & CEO Mit Shah is excited for what's to come. As both a buyer and a developer of hotels, Shah said he sees a "generational investment opportunity in hospitality" ahead for his company. But with serious competition for assets at the moment and "significant growth of multiples of valuation," the best deals might still be a couple years out, he said.
TOMORROW | Webcast: Ohio Hoteliers – LOWER YOUR TAXES
Ohio hotel owners and operators now have a chance to lower their property tax bills. Ohio Senate Bill 57 allows owners or those who pay taxes on a property to file a complaint, or appeal, to lower their property tax bills for 2020, 2021, and 2022. Join us as our partners from the Ohio Hotel & Lodging Association and leading hotel property tax law firm Bluestone Law Group, LLC explain a new law that creates a new appeal process to include pandemic-related loss in the value of a property. 
2021 AAHOA Northwest Charity Golf Tournament, 11:30 a.m. PDT Monday, August 23 - Aurora, OR

2021 AAHOA Northwest Regional Conference & Trade Show, 1 p.m. PDT Tuesday, August 24 - Vancouver, WA

2021 AAHOA Arkansas Regional Conference & Trade Show, 1 p.m. CDT Thursday, August 26 - Little Rock, AR

2021 AAHOA North Carolina Charity Golf Tournament, 1 p.m. EDT Saturday-Sunday, August 28-29 - Concord, NC
Upcoming Events & Webcasts
AAHOA's Longest-running Charity Golf Tournament Tees Off on August 23
The AAHOA Northwest Charity Golf Tournament hits the greens August 23 at the Langdon Farms Golf Club in Aurora, OR. Join Northwest Regional Director Hiten Patel, Northwest Region Leaders Arvind Patel, Shirin Patel, and Alkesh Patel, and the regional Ambassadors at one of Oregon's premier golf courses as we come together to support local charities and network in person once again, all while enjoying a beautiful day of competitive golf. As AAHOA's longest-running charity golf event, slots sell out quickly, so secure your space before they're all gone! Questions? Contact NorthwestGolf@AAHOA.com today!
August 23
HX: The Hotel Experience Powered by AAHOA Returns to the Big Apple
HX: The Hotel Experience Powered by AAHOA is returning to New York City's Javits Center on November 14-15. HX serves as a community for hospitality professionals, offering unparalleled access to market-leading operators who are committed to sharing education, solutions, creativity, and innovation. And don't miss the AAHOA Young Professional Hoteliers Reception, which gives the next generation of hospitality professionals the chance to connect with like-minded peers as they move the industry forward into the future.
November 14-15
What They're Saying...
"We're proud to be a member of AAHOA. Our membership has given us the opportunity to learn from the best in the industry. Attending town hall meetings and trade shows have been an invaluable resource to being involved with the leaders in this community."
–Industry Partner
Was this email forwarded to you? You can opt in, or opt back in, to receive these directly by signing up at myaahoa.com.

Asian American Hotel Owners Association, Inc.
Atlanta Headquarters
1100 Abernathy Road, Suite 725
Atlanta, GA 30328
Washington D.C. Office
601 New Jersey Avenue NW, Suite 610
Washington DC 20001
To update your subscription preferences, please email info@aahoa.com..