Click here if you are having trouble viewing this message.

Your Daily AAHOA Update for Monday

, July 26

, 2021
Today's Top Stories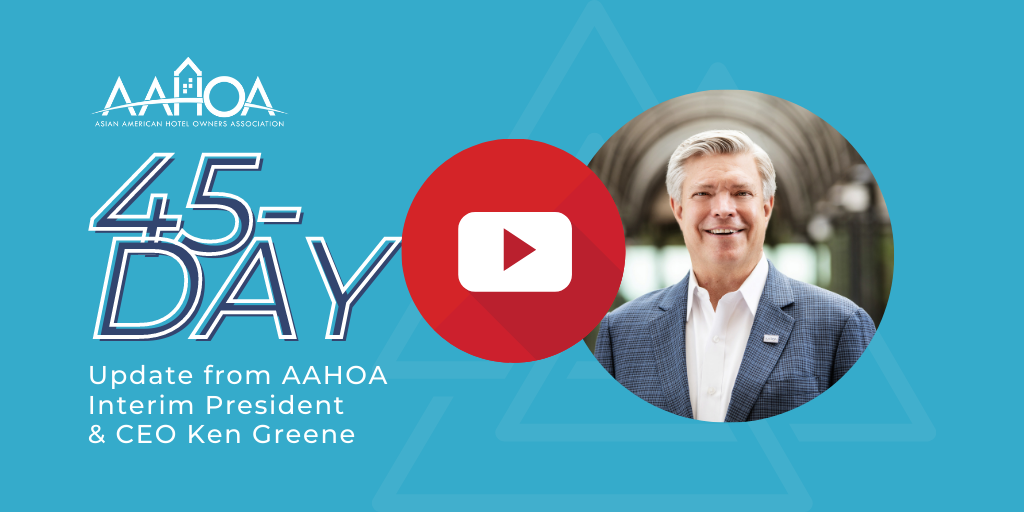 A 45-day Update from Interim President & CEO Ken Greene
Last week in a video message, Interim President & CEO Ken Greene gave AAHOA Members a 45-day update on where we are as an association and where we're headed going forward. Below is an excerpt from that video:
"[Last week], we held our seventh annual Virtual Action Summit … connecting industry leaders with members of Congress. By educating our lawmakers on issues directly affecting the lodging industry, we can help shape their opinions of our industry and the public policy that affects it. ... AAHOA also appeared on several podcasts, sharing our excitement for the most anticipated event of the year: AAHOACON21. ... With thousands registered, we are excited to be the first, true live large convention, in person, that Dallas is hosting since the pandemic started. ... We are Team AAHOA, and we have so much more to accomplish together."
Hotel Business: Lodging Econometrics – U.S. Construction Pipeline Down 14% at End of Q2
At the close of the second quarter, analysts at Lodging Econometrics (LE) report that the total U.S. construction pipeline stands at 4,787 projects/598,111 rooms, down 14% year-over-year (YOY) by projects from Q2 2020's 5,582 projects/687,801 rooms. This decline in pipeline totals YOY is largely a result of projects that were delayed in the under construction phase of the pipeline as a result of COVID now having exited the pipeline and opened.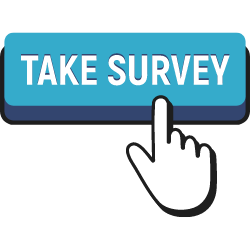 Take Our AAHOA 2021 Technology Survey: Powered by DISH Business
AAHOA Members, to better understand your current usage of technology, plans for the future, the impact of COVID-19, and your use of technology and in-room entertainment solutions, we're asking for your feedback in this brief survey. The survey should take about five minutes to complete and will close at 11:59 p.m. EDT Wednesday, August 11. The purpose of this research is to better understand your viewpoints and outlook Responses are confidential and voluntary.
Pack Your AAHOA Shirts for the AAHOACON21 Welcome Reception
There are only eight days left before we open the 2021 AAHOA Convention & Trade Show with a Welcome Reception at The Exchange and Jaxon Beer Garden in downtown Dallas, TX! Set for 7:30-9:30 p.m. CDT Tuesday, August 3 and being held in conjunction with "Wear Your AAHOA Shirt" Day, the Welcome Reception is our chance to celebrate the return of in-person events and networking in an innovative venue. Join thousands of attendees and industry peers for an unforgettable celebration as we kick off AAHOACON21 in style. Don't miss it – register now, and don't forget to pack your shirt!
Relax, Network, and Put These Incredible Networking Events on Your Calendar
Welcome Reception at The Exchange and Jaxon Beer Garden, 7:30-9:30 p.m. Tuesday, August 3, 

AAHOA Block Party at Texas Live!, 7-10 p.m. Wednesday, August 4
Set Up Your Profile in the AAHOACON App to Get the Most from Your Experience
Attendees and Exhibitors, have you set up your personal profile in the AAHOACON App yet? If not, what are you waiting for?? The AAHOACON app puts everything you need to navigate the Convention right at your fingertips, including registration, daily agendas, speakers, exhibiting companies, activities, announcements, and more. The app will help you schedule your day and connect with others, so ensure you don't miss any of the action at AAHOACON21. Make the most of your AAHOACON21 experience! Set up your profile today! 
What They're Saying About #AAHOACON21...
"Hospitality is all about connections, and I can't think of a better opportunity to reconnect than AAHOACON21. AAHOACON21 will be a chance to meet in person to share experiences and see old friends as we recover from the most trying time in the history of our industry."
– Mitch Patel, President & CEO, Vision Hospitality Group, Inc.
Was this email forwarded to you? You can opt in, or opt back in, to receive these directly by signing up at myaahoa.com.

Asian American Hotel Owners Association, Inc.
Atlanta Headquarters
1100 Abernathy Road, Suite 725
Atlanta, GA 30328
Washington D.C. Office
601 New Jersey Avenue NW, Suite 610
Washington DC 20001
To update your subscription preferences, please email info@aahoa.com..