Click here if you are having trouble viewing this message.

Your Daily AAHOA Update for Wednesday

, July 21

, 2021
Today's Top Stories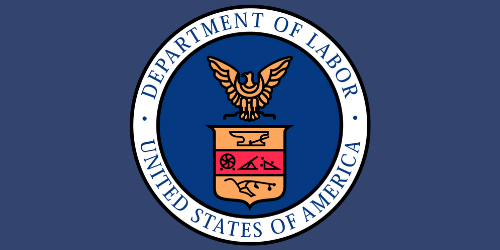 From Littler Mendelson P.C.: Unemployment Benefit Claims Drop to New Pandemic Low
The U.S. Department of Labor (DOL) reported last week that unemployment benefits dropped to a new pandemic low. For the week ending July 10, claims decreased to 360,000, down 26,000 from the previous week's revised total. DOL also reported that continuing claims, the total number of Americans already claiming those same benefits, fell by 126,000 to 3.24 million for the week ending on July 2.

We recently published the AAHOA Hospitality Labor Report following a survey of our members' assessment on the current labor market. Click here to view the report. AAHOA will keep members apprised of the latest labor and unemployment data. For more information, we recommend reading this article from the Wall Street Journal.
Hotel Management: Room Revenue Expected to Drop $44 Billion This Year vs. 2019
A new report and state-by-state job loss breakdown found that while leisure travel is starting to return, the hospitality industry's road to recovery is long and uneven. Despite being among the hardest hit, hotels are the only segment yet to receive direct COVID-related aid. The findings come as AHLA and AAHOA host their Virtual Action Summit, during which hoteliers are meeting with members of Congress to call for additional aid.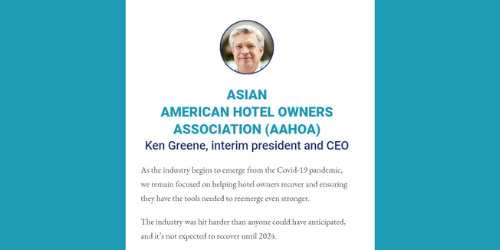 Travel Weekly: AAHOA Interim President & CEO Shares Thoughts on Issues Critical to the Industry
As travelers emerge from the COVID-19 crisis, it is a pivotal period for the industry, and top travel organizations and groups are continuing to set priorities. Travel Weekly recently spoke with AAHOA Interim President & CEO Ken Greene and other heads of travel organizations to get their take on issues critical to their industries. 
"AAHOA members across the country are confronting workforce shortages," Greene said. "It is clear it has become increasingly challenging to recruit and retain employees in the hospitality industry. The association is addressing this emergency by encouraging states to create programs that connect hoteliers with workers who can safely return to their jobs."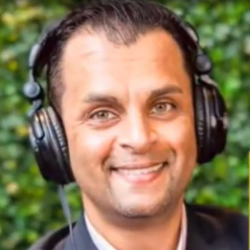 'Hospitality Live with Rupesh': AAHOA Interim President & CEO Ken Greene Stops By
'Hospitality Live with Rupesh' host Rupesh Patel, an AAHOA Member and AAHOACON21 Media Sponsor, welcomed Interim President & CEO Ken Greene earlier today for Show #99 to discuss, among other things, his extensive background in the hospitality industry, his deep and long-standing ties to AAHOA, and trending topics affecting hotels, and how you can get involved. 
Brand New for 2021! Announcing the AAHOA Inaugural Tech Pitch Competition: Innovations, Ideas, and Products to Propel Us Forward
AAHOA is excited to announce its first hotel tech pitch competition! We're exploring the latest and greatest technology innovations that can help you make money, save money, and protect your investments. Come hear from select companies that will pitch to five seasoned judges with expertise in technology and hospitality. See why they think they can make a difference in our business today, and identify and support companies making a difference for hoteliers as we come out of the most challenging time in our industry's history.
5-6:30 p.m. CDT Thursday, August 5
Masks Are Required at AAHOACON21
We want to make AAHOACON21 as rewarding, accessible, and memorable as possible for all. To prevent the spread of COVID-19, everyone in attendance will be required to follow all health and social-distancing guidelines issued by the CDC and event hosts, including the wearing of masks at all times. Additionally, AAHOA has partnered with ECOLAB, an AAHOA Club Blue Industry Partner and a trusted partner in cleaning, disinfection, and infection prevention, to provide hand sanitization stations throughout the convention. Thanks to ECOLAB, we can "Be Wise and Sanitize" throughout the event. Thank you, ECOLAB!
What They're Saying About #AAHOACON21...
"No question, I am looking forward to getting together in person. There is no substitute for the personal connection to understand what we can continue to do to provide value to our owners."
– Jim Alderman, Chief Executive Officer, Radisson Hotel Group Americas
Was this email forwarded to you? You can opt in, or opt back in, to receive these directly by signing up at myaahoa.com.

Asian American Hotel Owners Association, Inc.
Atlanta Headquarters
1100 Abernathy Road, Suite 725
Atlanta, GA 30328
Washington D.C. Office
601 New Jersey Avenue NW, Suite 610
Washington DC 20001
To update your subscription preferences, please email info@aahoa.com..