Click here if you are having trouble viewing this message.

Your Daily AAHOA Update for Tuesday

, July 20

, 2021
Today's Top Stories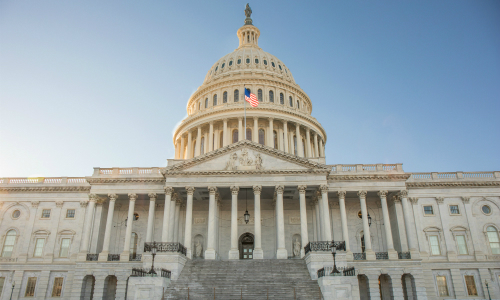 2021 Virtual Advocacy Summit Attendees Prepare for Meetings on the Hill 
This afternoon, AAHOA's registrants for the 2021 Virtual Action Summit took part in the VAS briefing and practice sessions. The teams at AAHOA and AHLA presented talking points, top-line issues, and strategies for connecting with members of Congress and their legislative staffs. Advocates will discuss the Save Hotel Jobs Act, the bills to establish a fair federal per diem rates, and the challenges hoteliers continue to face on the road to recovery. AAHOA thanks each and every advocate for kicking off the VAS and we look forward to a productive week of virtual meetings on Capitol Hill. 
'Hospitality Live with Rupesh' Welcomes AAHOA Interim President & CEO Ken Greene
AAHOA Interim President & CEO Ken Greene will join host Rupesh Patel tomorrow on "Hospitality Live with Rupesh." Tune in to get updates about AAHOACON21 in Dallas, discuss leadership habits, discover trending topic affecting hotels and how you can get involved, and so much more. You don't want to miss it!
9:30 a.m. EDT Wednesday, July 21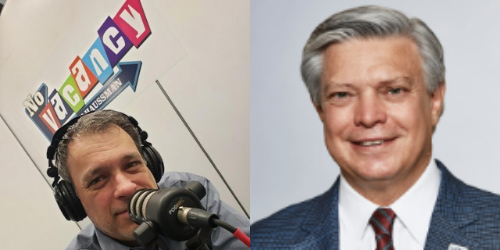 ICYMI: AAHOA Interim President & CEO Ken Greene Featured on 'No Vacancy Podcast' 
"No Vacancy Podcast" host Glenn Haussman recently welcomed AAHOA Interim President & CEO Ken Greene to the show to talk about taking over the role and what he envisions for the association. "Eighteen years ago, at my first [AAHOA] convention, a bunch of members took me under their wings … and I've never forgotten it," Greene said. "This was a way for me to give back at this point." Greene was asked why he chose to take on this challenge at AAHOA now, especially given the impact the COVID-19 pandemic has had on the hospitality industry. "It's difficult times for everybody, not just the hotel business, … though we've been hit the hardest," Greene said. "There were some changes happening at AAHOA ... and I have just a tremendous amount of respect for what the association represents. … I couldn't be more excited to be here. I think the future is very bright for AAHOA." 
2021 Virtual Action Summit, 12 noon EDT Tuesday-Thursday, July 20-22

2021 AAHOA Gulf Dinner & Learn Sponsored by O'Connor & Associates, 5 p.m. CDT Tuesday, July 20 - Lake Charles, LA

AAHOA Georgia Town Hall Meeting, 5 p.m. EDT Thursday, July 22 - Augusta, GA

AAHOA Florida Town Hall Meeting, 5 p.m. EDT Thursday, July 29 - Fort Myers, FL

AAHOACON21, Tuesday-Friday, August 3-6 - Dallas, TX

2021 AAHOA Northwest Charity Golf Tournament, 11:30 a.m. MDT Monday, August 23 - Aurora, OR

 
Other Notable Events & Education
Webcast
eCornell: A Green Slate – Building Smarter, Sustainable Hotels
In an April 2021 poll by global agency Virtuoso, 82% of luxury travelers reported that the pandemic made them want to travel even more sustainably going forward. In this webinar, hosted by the Cornell School of Hotel Administration's Center for Hospitality Research, hotel design and engineering leaders will explore ways to build smarter and more sustainably, and address what that means for guests, as well as the future of hotel development and the planet.
1 p.m. EDT Wednesday, July 21
In-person event
13th Annual Hotel Data Conference Set for August in Nashville
The 13th annual Hotel Data Conference will take place 1 in Nashville, TN, with both in-person and virtual attendance options available. Hosted by STR and Hotel News Now and presented by IDeaS, this hybrid event will feature the same data-driven analyses and thought-provoking commentary you have come to love and expect.
August 11-13
What Members Are Saying...
"[The information] really was put in a very simple way, especially for independent owners, so it helps them understand better."
– Webcast Attendee
Was this email forwarded to you? You can opt in, or opt back in, to receive these directly by signing up at myaahoa.com.

Asian American Hotel Owners Association, Inc.
Atlanta Headquarters
1100 Abernathy Road, Suite 725
Atlanta, GA 30328
Washington D.C. Office
601 New Jersey Avenue NW, Suite 610
Washington DC 20001
To update your subscription preferences, please email info@aahoa.com..