Click here if you are having trouble viewing this message.

Your Daily AAHOA Update for Thursday

, July 15

, 2021
Today's Top Stories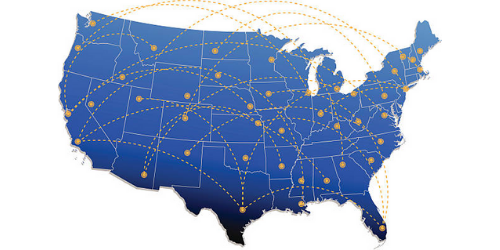 News from Coast to Coast
Arizona: Gov. Ducey Launches Visit Arizona Initiative
Earlier this week, Gov. Doug Ducey launched the Visit Arizona Initiative, a $101-million program to boost tourism and aid economic recovery in the hospitality industry. The program uses federal funds to increase destination marketing, outdoor attraction revitalization, and other initiatives to attract tourists to the state. Read more about the initiative here.
Virginia: Millions in Grants Pledged to Hospitality and Tourism Industry
On Monday, Gov. Ralph Northam announced a proposal to invest $353 million from the American Rescue Plan into small businesses and industries severely impacted by the pandemic. In the proposal, $250 million would be appropriated for the RebuildVA economic recovery fund, $50 million for Virginia Tourism Corporation initiatives, and $53 million for small-business recovery. 
AAHOA's First Two Regionals of the Year Will Be Here Before You Know It
AAHOA officially launched its 2021 Regional Conference & Trade Show schedule, and we are happy to announce that they are once again in-person events after going virtual in 2020. The Northwest Regional Conference & Trade Show (August 24) and the Arkansas Regional Conference & Trade Show (August 26-27) are first up and will give attendees access to top vendors, incredible networking opportunities, and region-specific industry updates you can't get anywhere else. Every regional is open to all hotel owners, even if they're not already an AAHOA Member, and you can attend as many as you like. Check the events calendar for the full lineup, then come out and join us. Exhibiting opportunities also are available! Contact sales@aahoa.com to learn more. See you there after AAHOACON21!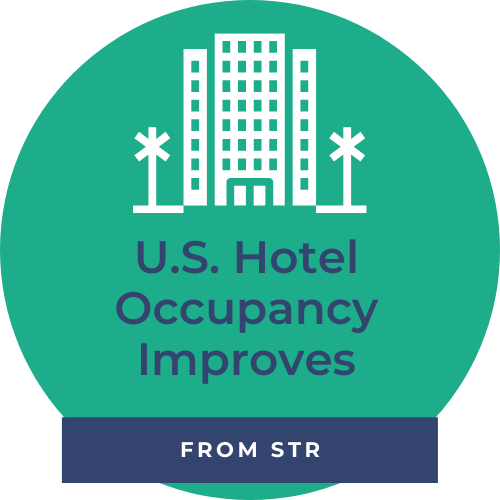 STR: U.S. Hotel Occupancy Improves Week Over Week; ADR Highest on Record
U.S. hotel occupancy improved week over week, while average daily rate (ADR) was the highest on record, according to STR's latest data through July 10. July 4-10, 2021 (percentage change from comparable week in 2019*):
Occupancy: 67.2% (-9.3%)

Average daily rate (ADR): US$139.84 (+5.4%)

Revenue per available room (RevPAR): US$93.99 (-4.4%)
Inflation aside, STR analysts note that hoteliers are taking advantage of pent-up leisure demand and higher spending travelers while trying to counter staffing shortages and rising operational costs in some regions.
Trepp Report: Full Accounting of COVID-19 Crisis Shows Extent of Pain for Hotels, Malls
Across the top five major property types and property subsectors, Trepp's findings on the magnitude of the impact of travel limitations, federally imposed business closures, and other social mitigation public health policies on CRE and CMBS in 2020 were generally in line with broader market expectations. A more granular breakdown of the numbers does indeed show that lodging and retail posted the largest annual declines across the board.
Other Notable Events & Education
Webcast
eCornell: Hospitality Hiring Crisis – Legal Concerns Facing Employers
Hiring hospitality workers during a worker shortage is complicated by legal concerns on multiple fronts. This webinar will delve into some of the top considerations for employers in what continue to be uncertain and evolving times. A panel of experts will help employers address the many moving targets in today's hiring landscape, including how to navigate pay equity, better ways to handle predictive scheduling and other state and local laws regulating the workplace, and how the current federal, state, and local laws affect the hiring and employment landscape.
1 p.m. EDT Tuesday, July 20
In-person event
AAHOA's Longest-running Charity Golf Tournament Tees Off on August 23
The AAHOA Northwest Charity Golf Tournament tees off August 23 at the Langdon Farms Golf Club in Aurora, OR. Join Northwest Regional Director Hiten Patel, Northwest Region Leaders Arvind Patel, Shirin Patel, and Alkesh Patel, and the regional Ambassadors at one of Oregon's premier golf courses as we come together to support local charities and network in person once again, all while enjoying a beautiful day of competitive golf. As AAHOA's longest-running charity golf event, slots sell out quickly, so secure your space before they're all gone! Questions? Contact NorthwestGolf@AAHOA.com today!
August 23
What Members Are Saying...
"It was really interesting information from a hotelier aspect and what to think about when we start welcoming guests back."
– Webcast Attendee
Was this email forwarded to you? You can opt in, or opt back in, to receive these directly by signing up at myaahoa.com.

Asian American Hotel Owners Association, Inc.
Atlanta Headquarters
1100 Abernathy Road, Suite 725
Atlanta, GA 30328
Washington D.C. Office
601 New Jersey Avenue NW, Suite 610
Washington DC 20001
To update your subscription preferences, please email info@aahoa.com..