Click here if you are having trouble viewing this message.

Your Daily AAHOA Update for Wednesday

, July 14

, 2021
Today's Top Stories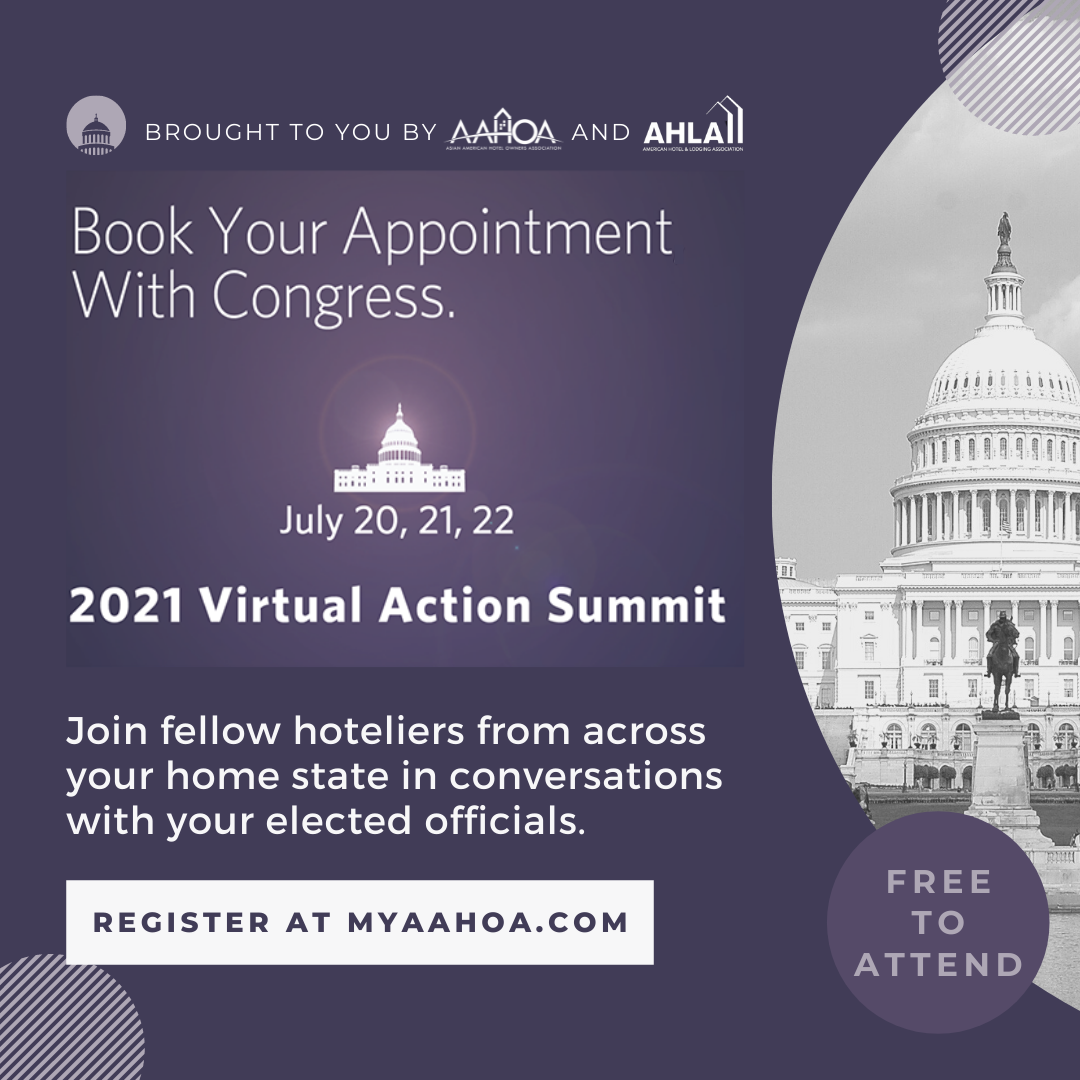 Only 6 Days Left to Go: Register for the 2021 Virtual Action Summit
AAHOA and AHLA are co-hosting the 2021 Virtual Action Summit (VAS) on July 20-22. This FREE virtual summit presents a great opportunity for hoteliers to have a face-to-face conversation with their elected officials about the catastrophic effects the pandemic has had on the hotel industry. But space is limited and registration is on a first-come, first-served basis, so sign up now to lock in your spot.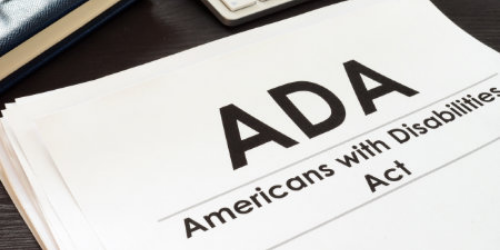 Hoteliers Get Another Important Court Victory for Curbing Frivolous ADA Lawsuits
For the second time in just a few months, hoteliers around the nation are celebrating a significant win in the continued fight against predatory Americans with Disabilities Act (ADA) "drive-by" lawsuits. In June, a judge in the Northern District of New York dismissed 17 ADA cases brought by plaintiff Deborah Laufer for lack of standing. Laufer, who resides in Florida, has filed hundreds of lawsuits against hotel companies (many, but not exclusively, in New York) alleging that the hotels violated the ADA and other state laws by failing to provide adequate information about their hotel's accessibility on their reservation systems and on third-party reservations websites. The trial court dismissed all 17 cases, holding that Laufer's claims as a "tester" were insufficient to establish standing. This court ruling is an important win for hoteliers in the continued fight against these predatory ADA lawsuits.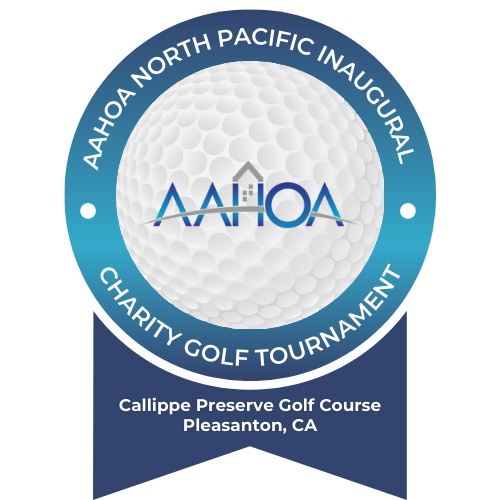 AAHOA North Pacific Charity Golf Tournament Raises Nearly $79,000 for Worthy Causes
The AAHOA North Pacific Inaugural Charity Golf Tournament, held Tuesday at Callippe Preserve Golf Course in Pleasanton, CA, was a smashing success! The event raised nearly $79,000 for Relief From Cancer, Tiny Smiling Faces, Bavaji Charities, and Bhartiya Mandal Foundation. We have two golf events left on our 2021 schedule, so sign up for one near you.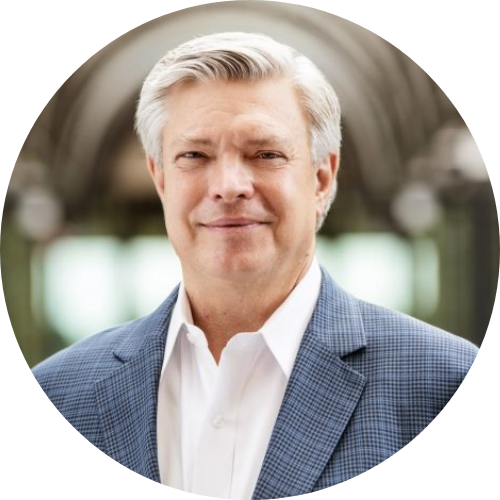 Hotel Interactive Features AAHOA Interim President & CEO in Lead Story
In an exclusive interview with Hotel Interactive's Dennis Nessler, AAHOA Interim President & CEO Ken Greene shares more about his experience thus far leading AAHOA, why he's dedicated to serving an organization that has given so much to him, his short-term goals for the organization, and plans for the future. "[AAHOA Member] relationships run very deep and I think that they've been extremely helpful in my career," Greene said. "If it wasn't for that one event and those relationships that I formed 20 years ago I don't know if you and I would be having this conversation right now."
Other Notable Events & Education
Webcast
Resources for Today's In-room Digital Entertainment
Seeking to expand amenities and offerings at your property? Join us as Christopher Gohl, Manager of HBI Partner Management, HBO WarnerMedia provides an overview of current hospitality and technology research and demonstrates why premium in-room entertainment is more critical than ever in the wake of the catastrophic COVID-19 pandemic.
3 p.m. EDT Thursday, July 15
In-person event
ALIS Law: The Law Conference for Hotel Owners & Operators Set for July
The legal issues and challenges facing hotel owners, investors, brands, and operators are complex, fast-moving, and constantly changing. The General Counsel Roundtable - Owners and Investors, moderated by AAHOA EVP & COO Rachel Humphrey, will hone in on what is on the minds of some of the key legal leaders in the hotel industry, and what they see on the horizon. In addition, Dean Heyl, AAHOA VP of Government Affairs and Counsel, will contribute his expertise to the Employment Law session, which will discuss the latest statutes, OSHA regulations, and other safety policies and procedures.
July 25-26
What Members Are Saying...
"Really helpful content, especially right now as we need this information to help us with our budgeting and forecasting. Thanks, AAHOA!"
– Webcast Attendee
Was this email forwarded to you? You can opt in, or opt back in, to receive these directly by signing up at myaahoa.com.

Asian American Hotel Owners Association, Inc.
Atlanta Headquarters
1100 Abernathy Road, Suite 725
Atlanta, GA 30328
Washington D.C. Office
601 New Jersey Avenue NW, Suite 610
Washington DC 20001
To update your subscription preferences, please email info@aahoa.com..