Click here if you are having trouble viewing this message.

Your Daily AAHOA Update for Monday

, July 12

, 2021
Today's Top Stories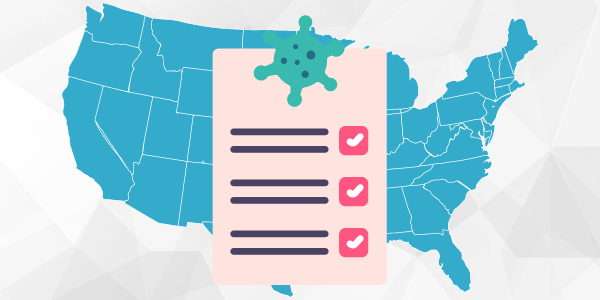 From Littler Mendelson P.C. | Bouncing Back (and Forth): Statewide Reopening and Mitigation Steps, As of July 8
As the trajectory of the COVID-19 pandemic continues to unfold, government officials at all levels are reevaluating their health and safety protocols and adjusting workplace guidance based on ever-shifting case metrics. While all states had begun reopening over the summer, rising cases have caused many jurisdictions to either pause their progress or return to more restrictive measures. Jurisdictions across the country continue to progress and regress by implementing different measures, on different timetables – resulting in a patchwork that is particularly challenging for multistate employers.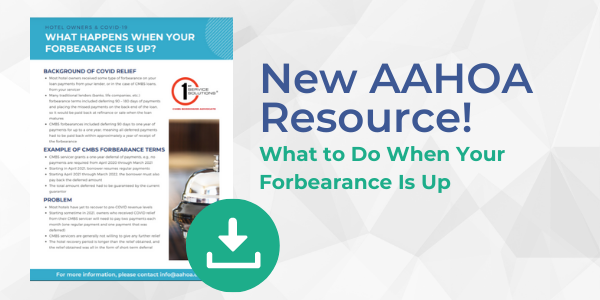 New Resource for AAHOA Members: What to Do When Your Forbearance Is Up
Most hotel owners received some type of forbearance on their loan payments from their lender, or in the case of CMBS loans, from their servicer. But what happens when the terms of the forbearance end? AAHOA, in collaboration with 1st Service Solutions, has a new resource to answer questions and help hoteliers better understand their options when lenders or servicers start demanding payment.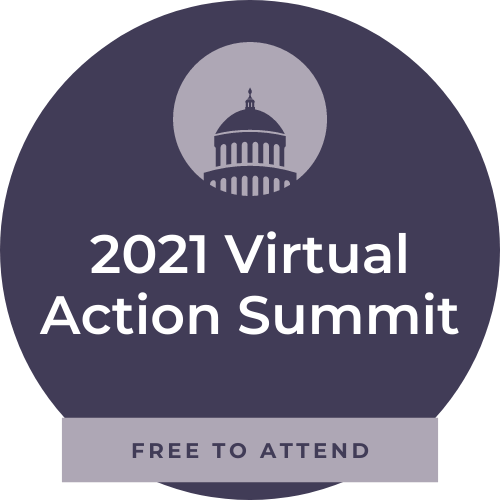 Only 8 Days Left to Go: Register for the 2021 Virtual Action Summit
AAHOA and AHLA are co-hosting the 2021 Virtual Action Summit (VAS) on July 20-22. This FREE virtual summit presents a great opportunity for hoteliers to have a face-to-face conversation with their elected officials about the catastrophic effects the pandemic has had on the hotel industry. But space is limited and registration is on a first-come, first-served basis, so sign up now to lock in your spot.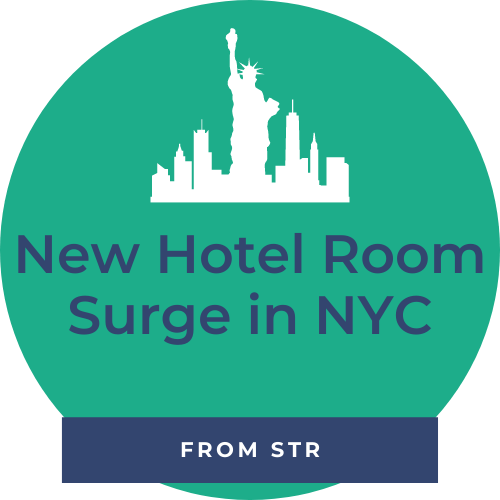 New York City on Track for Surge of New Hotel Rooms
New York City is well ahead of all other U.S. markets in hotel rooms under construction and projected openings for the remainder of 2021, according to pipeline data from STR's AM:PM platform. As of July 1, 2021, New York City showed almost 22,000 rooms in construction. Only four other markets have more than 5,000 rooms in that final phase of the pipeline.
AAHOA North Pacific Town Hall Meeting, 5 p.m. PDT Monday, July 12 - Oakland, CA

AAHOA Southwest Town Hall Meeting, 5 p.m. PDT Monday, July 12 - Tucson, AZ

Webcast: Learn from the Past, Plan for the Future: Making Decisions for Savings and Success, 11 a.m. EDT Tuesday, July 13

AAHOA North Pacific Inaugural Charity Golf Tournament, July 13 - Callippe Preserve Golf Course, Pleasanton, CA

AAHOA Southeast Texas Town Hall Meeting, 5 p.m. CDT Tuesday, July 13 - Houston, TX
AAHOA Mid Atlantic Town Hall Meeting, 5 p.m. EDT Wednesday, July 14 - Cherry Hill, NJ

Webcast: Resources for Today's In-room Digital Entertainment, 3 p.m. EDT Thursday, July 15

AAHOA Georgia Town Hall Meeting, 5 p.m. EDT Thursday, July 15 - Savannah, GA

AAHOA Mid South Town Hall Meeting, 5 p.m. CDT Thursday, July 15 - Nashville, TN

AAHOA Southwest Town Hall Meeting, 5 p.m. MDT Thursday, July 15 - Salt Lake City, UT
Other Notable Events & Education
Webcast
TOMORROW | Learn from the Past, Plan for the Future: Making Decisions for Savings and Success
Join us as Merchaneer CEO Robert Ekman gives an overview of economic downturns that significantly impacted the U.S. hospitality industry and the resources that were available to help hoteliers recover. In this webinar, you will learn how credit card processing platforms can be an effective way for owners and operators to achieve post-pandemic recovery, savings, and success.
11 a.m. EDT Tuesday, July 13
Webcast
KB Tax Deviser CPAs: Let's Be Tax Independent!
Tax Independence Day is a day for all Americans who are fed up with the high taxes in our country to celebrate. It's not just about avoiding income tax but also minimizing lifetime taxes and finding solutions that will reduce your payments. Tune in for an in-depth discussion that will cover the future of COVID-19 relief and benefits for 2021; upcoming long-term capital gains tax rate changes; comparing the Biden tax proposal to existing laws; and much more!
1 p.m. EDT Thursday, July 22
What Members Are Saying...
"Excellent marketing ideas and I liked their responses during the Q&A. They made you think of different scenarios that you may not have thought of."
– Webcast Attendee
Was this email forwarded to you? You can opt in, or opt back in, to receive these directly by signing up at myaahoa.com.

Asian American Hotel Owners Association, Inc.
Atlanta Headquarters
1100 Abernathy Road, Suite 725
Atlanta, GA 30328
Washington D.C. Office
601 New Jersey Avenue NW, Suite 610
Washington DC 20001
To update your subscription preferences, please email info@aahoa.com..