Click here if you are having trouble viewing this message.

Your Daily AAHOA Update for Thursd

ay, July 1

, 2021
Today's Top Stories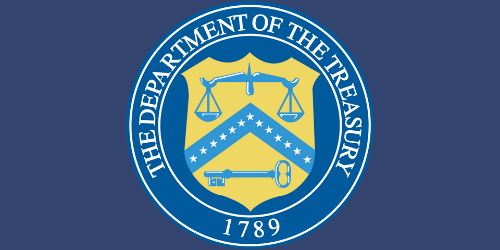 Treasury Department Rolls Out $350-Billion Coronavirus State and Local Fiscal Recovery Fund
The U.S. Department of the Treasury rolled out the Coronavirus State and Local Fiscal Recovery Fund, allocating $350 billion from the American Rescue Plan to state, local, and Tribal governments. AAHOA has been coordinating with our state and local partners to ensure fair distribution of these funds to the hardest-hit industries. We will continue to keep members informed and updated as the funds are distributed. To take action in your community, download AAHOA's American Rescue Plan Toolkit here.
Today, Danny Gaekwad, Chair of AAHOA's Government Affairs Committee, began his term as the Chair of VISIT FLORIDA's Board of Directors. VISIT FLORIDA is the state's official tourism marketing agency, which drew in nearly 80 million visitors in 2020. The AAHOA community congratulates Danny and wishes him success in his leadership role with VISIT FLORIDA. 
AAHOA Statement on Murder of Vernon Motel Owner Zeshan Chaudhry
Interim AAHOA President & CEO Ken Greene recently issued a statement in response to the murder over motel owner Zeshan Chaudhry of Vernon, CT:
 
"A life taken over a $10 pool pass dispute. When will the violence end? America's hotel owners are shocked and outraged by this senseless act of violence against a small business owner simply doing his job. The Vernon Motel 6 owner, Zeshan Chaudhry, was only 30 years old when he was shot multiple times on Sunday. He had a long life ahead of him, and we offer our deepest sympathies to his family, and our community is mourning with them today. Hate has no place in our members' hotels, or in any hotels. There has been a rise in attacks against hoteliers and an increase in anti-Asian xenophobia during the pandemic. This murder is another statistic added to the unfathomable and growing list of violent crimes. It must stop now."
EXTRA! The July Issue of Today's Hotelier Is on Newsstands Everywhere
The July 2021 issue of Today's Hotelier magazine is now available. In the cover story, Sheila Johnson and Prem Devadas discuss how they joined forces to found Salamander Hotels & Resorts and make Johnson the only black woman to wholly own a Forbes Five-Star resort. AAHOA Chairman Biran Patel reaffirms AAHOA's long-standing commitment to being the foremost resource and advocate for America's hotel owners, while Interim President & CEO Ken Greene sends a heartfelt, "handwritten" thank you note to AAHOA for giving him the opportunity to lead the association.
STR: U.S. Weekly Hotel Occupancy Hit Its Highest Level Since Late October 2019
U.S. weekly hotel occupancy hit its highest level since late October 2019, according to STR's latest data through June 26. June 20-26, 2021 (percentage change from comparable week in 2019*):
Occupancy: 69.9% (-7.3%)

Average daily rate (ADR): $133.36 (-0.5%)

Revenue per available room (RevPAR): $93.19 (-7.8%)
In addition to occupancy reaching its highest point since the week ending Oct. 26, 2019, ADR and RevPAR were the highest of the pandemic-era.
Coming Up @ AAHOA
2021 Young Professional Hoteliers Leadership Series: Building Successful Networks, 4 p.m. EDT Wednesday, July 7 - Atlanta, GA

Georgia Young Professional Hoteliers Town Hall Meeting, 5 p.m. EDT Thursday, July 8 - Atlanta, GA

Greater Los Angeles Area Women Hoteliers Reception, 5 p.m. PDT Thursday, July 8 - La Habra, CA

AAHOA North Pacific Women and Young Professional Hoteliers Town Hall Meeting, 5 p.m. PDT Monday, July 12 - Oakland, CA

AAHOA Southwest Town Hall Meeting, 5 p.m. PDT Monday, July 12 - Tucson, AZ

 

In-person Event
13th Annual Hotel Data Conference Set for August in Nashville
The 13th annual Hotel Data Conference will take place in Nashville, TN, with both in-person and virtual attendance options available. Hosted by STR and Hotel News Now and presented by IDeaS, this hybrid event will feature the same data-driven analyses and thought-provoking commentary you have come to love and expect.
August 11-13
In-person Event
Southern Lodging Summit Kicks Off in Memphis in August
AAHOA VP of Government Affairs & Counsel Dean Heyl will be a featured speaker at the 19th Annual Southern Lodging Summit in Memphis, TN, in August. Heyl and AHLA Vice President of Government Affairs Troy Flanagan will give a National and State Legislative Update during the two-day event. The summit provides a forum for a diverse group of owners, operators, financial institutions, hotel company representatives, and others to interact with industry notables and speakers.
August 24-25
What Members Are Saying...
"[Presenter] really provided great information from an independent hotelier's viewpoint. He has a great outlook from his company, guests, and employees. Hearing him gives us great insight and hope."
– Webcast Attendee
Was this email forwarded to you? You can opt in, or opt back in, to receive these directly by signing up at myaahoa.com.

Asian American Hotel Owners Association, Inc.
Atlanta Headquarters
1100 Abernathy Road, Suite 725
Atlanta, GA 30328
Washington D.C. Office
601 New Jersey Avenue NW, Suite 610
Washington DC 20001
To update your subscription preferences, please email info@aahoa.com..