Click here if you are having trouble viewing this message.

Your Daily AAHOA Update for Mond

ay, June 28

, 2021
Today's Top Stories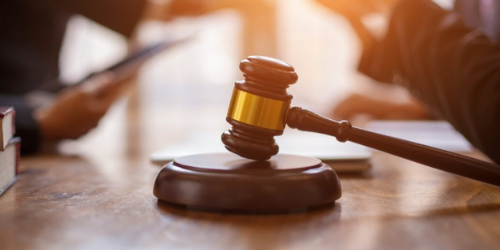 AAHOA Interim President & CEO Issues Statement on Lawsuits Filed By Hoteliers Against Their Brands
ATLANTA, Ga., June 28 – AAHOA Interim President & CEO Ken Greene issued a statement in response to several lawsuits filed by hoteliers against their brands:
 
"We are aware of several lawsuits recently filed by hoteliers against their brand. While not everyone involved is an AAHOA Member, we are committed to protecting the business interests of the hoteliers we serve. Because litigation is often the product of lack of necessary communication or a failure to reach a mutual understanding, AAHOA sees these lawsuits as an opportunity to increase dialogue, understanding, and communication between franchisees and franchisors – which will in turn create a better brand and customer experience. At a time when everyone is recovering from pandemic-related losses, we want to acknowledge that hoteliers are doing their very best to stay afloat, and cost-saving measures are top of mind. AAHOA acknowledges that further dialogue is needed around the topics of brand value proposition, brand mandates related to specific vendors, the opt-in/opt-out process, and raising awareness about the issues alleged in the lawsuits".
Hertelier Visits with Spaceez Founder, AAHOA Ambassador Alpa Patel
After unsuccessfully seeking out attractive and economical design and renovation options for her parents' hotel business in Arlington, TX, AAHOA Ambassador Alpa Patel was inspired to create Spaceez, a company dedicated to providing small-scale hoteliers with not just functional, but beautiful interior design at an affordable price.
AHLA President & CEO Issues Statement on Updated Safe Stay Guidelines
AHLA President & CEO Chip Rogers issued a statement today on easing face covering and physical-distancing requirements for hotel employees in response to updated Centers for Disease Control and Prevention (CDC) and Occupational Safety and Health Administration (OSHA) guidance. 
Coming Up @ AAHOA
2021 Young Professional Hoteliers Leadership Series: Building Successful Networks, 4 p.m. EDT Wednesday, July 7 - Atlanta, GA

Georgia Young Professional Hoteliers Town Hall Meeting, 5 p.m. EDT Thursday, July 8 - Atlanta, GA

Greater Los Angeles Area Women Hoteliers Reception, 5 p.m. PDT Thursday, July 8 - La Habra, CA

Southwest Town Hall Meeting, 5 p.m. MDT Thursday, July 8 - Albuquerque, NM

AAHOA, AHLA to Co-host the 2021 Virtual Action Summit
This summer, AAHOA and AHLA are co-hosting the 2021 Virtual Action Summit on July 20-22, a FREE event that gives hoteliers the chance to have a face-to-face conversation with their elected officials about the catastrophic effects the pandemic has had on the hotel industry. The VAS gives hoteliers the chance to pressure Congress to pass the Save Hotel Jobs Act, the hotel-specific relief bill that is the industry's best hope for recovery, and also to lock in GSA per-diem rates at pre-pandemic levels. But space is limted and registration is on a first-come, first-served basis, so sign up now to lock in your spot. 
July 20-22
Support Local Charities and Network at the North Pacific Charity Golf Tournament
Player registration is sold out for the North Pacific Charity Golf Tournament, set for July 13 at the Callippe Preserve Golf Course in Pleasanton, CA. However, you can still participate as a Social Registrant for only $80 with all proceeds going to charity. Even though you won't be able to compete in the tournament, you still can join us in person on one of the nation's premier golf courses for a beautiful day of sunshine, networking, and socializing, all while contributing to worthwhile charities and ongoing COVID-19 relief efforts. Sign up today and help make a difference in your community.
July 13
What Members Are Saying...
"[The presenter] provided excellent sales methods and ideas. Not only tried and true ones but contemporary thoughts as we pivot into a somewhat new-age hotel sales environment. Also, his occasional interjection of humor was a nice touch throughout the webinar."
– Webcast Attendee
Was this email forwarded to you? You can opt in, or opt back in, to receive these directly by signing up at myaahoa.com.

Asian American Hotel Owners Association, Inc.
Atlanta Headquarters
1100 Abernathy Road, Suite 725
Atlanta, GA 30328
Washington D.C. Office
601 New Jersey Avenue NW, Suite 610
Washington DC 20001
To update your subscription preferences, please email info@aahoa.com..