Click here if you are having trouble viewing this message.

Your Weekly AAHOA Wrap-Up for Friday, June 25, 2021
Message from the Interim President & CEO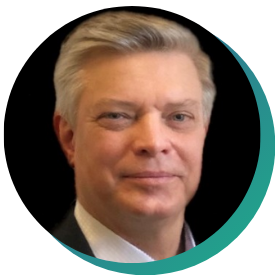 "Each conversation I have, and each event I attend, simply reinforces that the future of AAHOA and our members is bright."
It was a long, but fulfilling week, as I spent time with AAHOA's Government Affairs team and in Phoenix with Best Western's Executive Team…and I am truly impressed by the passion.
I had meaningful conversations with a congressman and a senior advisor at the White House. A day later I was in Arizona meeting with the Best Western Board and Chief Executives - and this is a typical week at AAHOA.
We discussed issues greatly affecting the hotel industry, such as Like-Kind Exchanges, Save Hotels Job Act, and the difficulty hotel owners are having finding adequate staff. The list goes on.
The meetings were all productive and resulted in even more collaborative relationships.
Each conversation I have, and each event I attend, simply reinforces that the future of AAHOA and our members is bright.
#AAHOACON2021 is just a few weeks away, and we have more than 4,500 attendees who have already registered. I'm looking forward to connecting with everyone in Dallas in August.
We are Team AAHOA, and we have so much more to accomplish together.
Sincerely,
Ken Greene
AAHOA Interim President & CEO
10 

California Moves Closer to Final Amendments to COVID-19 Workplace Safety Rules

 

On June 11, Cal/OSHA released a third set of proposed revisions to its Emergency Temporary Standard (ETS). The revised ETS will largely track the CDC/CDPH guidance and generally allow fully vaccinated employees to remove face coverings, regardless of whether others at the workplace have been vaccinated. It also will make several other changes that employers will have to implement in short order. What are the 10 key revisions you need to know about?
9 

Travel & Leisure: 13 Amazing Asian American-owned Hotels in the U.S.

 

Asian Americans make up a large chunk of hotel owners in the U.S., with members of the Asian American Hotel Owners Association (AAHOA), which was formed by Indian American hoteliers in 1989, accounting for one in two hotels in the country, California Hotel & Lodging Association (CHLA) chairman Bijal Patel, who has also held AAHOA leadership roles, tells T+L. That number represents a wide range of hotels, as well as hotel owners.
8 

STR: U.S. Weekly Hotel Occupancy Hit Its Highest Level in 85 Weeks

 

U.S. weekly hotel occupancy hit its highest level in 85 weeks, according to STR's latest data through June 19. June 13-19, 2021 (percentage change from comparable week in 2019*):

 
Occupancy: 68.0% (-9.9%)

Average daily rate (ADR): $128.90 (-4.4%)

Revenue per available room (RevPAR): $87.62 (-13.8%)
In addition to occupancy reaching its highest point since the week ending November 9, 2019, ADR and RevPAR were pandemic-era highs.
7

 Check Out Our Upcoming Live, In-Person Events!

 
6

ICYMI: Women in Travel THRIVE Presents a Career Spotlight with Jagruti Panwala

 

Past AAHOA Chair Jagruti Panwala was the featured guest last week on the Women in Travel THRIVE podcast. Panwala shared her experiences as the President & CEO of Wealth Protection Strategies and AAHOA's first Chairwoman (2019-20). Women In Travel THRIVE is an initiative founded by a group of women in the travel industry aimed at reducing the impact that COVID-19 has on women's career progression.
5 

Legal Alert: Protect Your Credit Card Data at All Costs!

 

As the industry slowly recovers from the pandemic, hoteliers are seeing an increasing number of strategies to steal private guest credit card information. One such scheme involves taking the credit card authorization book from the front desk while intentionally and simultaneously creating a distraction for the front desk agent. Please alert your desk staff and share the importance of keeping any credit card information secure at all times. Learn more about hospitality industry security and data protection through the AAHOA Hotel Owners Academy™.
4

 Elevating Issues of Importance for AAHOA Members Nationwide

 

This week, GrayRobinson, one of AAHOA's federal lobbying firms, and the AAHOA Government Affairs team hosted a call with Congressman Troy Carter (D-LA). Dean Heyl, AAHOA Vice President of Government Affairs, spoke on issues of importance to AAHOA, including labor shortages and the impact of AAHOA Members on the nation's economy. AAHOA thanks Congressman Carter for his time and thoughtful engagement on topics critical to AAHOA Members in his district. We look forward to continuing our advocacy efforts on Capitol Hill and in state capitals across the country. 


When AAHOA Members speak, Congress listens. We encourage you to get involved today by contacting your members of Congress through the campaigns featured in our Action Center. Thank you for your time and engagement on behalf of our industry.
3

 Another IHG Franchisee Sues Hotel Giant Over Vendor Deals

 

A hotel franchisee has lodged a proposed class action against InterContinental Hotels Group in Ohio federal court, joining several other franchisees in suits claiming IHG forces them to buy overpriced and low-quality goods and services from its marketplace of mandated vendors. Synergy Hotels LLC alleges in its Monday complaint that InterContinental Hotels Group is the world's largest hotel company by room count and maintains about 5,600 hotels across more than 15 brands, including Holiday Inn and Crowne Plaza, but takes advantage of agreements inked under its Holiday Hospitality Franchising LLC unit to prey upon small limited-liability companies or closely held corporations owned by immigrant families from countries such as India.
2

 AAHOA Chairman Lauds Biden Administration's Response to COVID-19

 

In a recent letter to President Joe Biden, AAHOA Chairman Biran Patel praised the White House for its response to the COVID-19 pandemic:

"Your support for increased COVID-19 vaccine production and distribution continues to be critical to stopping the spread and boosting Americans' confidence to travel again. ... Unfortunately, much of the world does not have ready access to COVID-19 vaccines. Many in the hospitality industry have strong family and business ties to India, and we are increasingly concerned about the escalating wave of infections throughout the country. … On Capitol Hill, AAHOA endorsed the NOVID Act, … [which] would expand our country's international COVID-19 prevention and vaccination efforts exponentially. … As community and business leaders, we urge your administration to continue to support vaccine access with a prioritized focus on India to help end this global pandemic."

 

We're asking you to sign and send a letter (already drafted by AAHOA) to your members of congress in support of the NOVID Act (Nullifying Opportunities for Variants to Infect and Decimate), which would increase American aid to India, among other countries, by expanding the nation's international coronavirus prevention and vaccination efforts.
1 

AAHOA, AHLA to Co-host 2021 Virtual Action Summit

 

AAHOA and AHLA are co-hosting the 2021 Virtual Action Summit July 20-22. Being held in lieu of our annual in-person Legislative Action Summit, this FREE virtual summit presents the opportunity for hoteliers to have a personal conversation with their elected officials about the catastrophic effects the pandemic has had on the hotel industry: millions of jobs lost, thousands of hotels permanently closed with others still in danger of doing so, a labor shortage. The 2021 Virtual Action Summit is a great opportunity for us to pressure Congress to pass the Save Hotel Jobs Act, the hotel-specific relief bill that is our industry's best hope for recovery, and also to lock in GSA per-diem rates at pre-pandemic levels. Lawmakers respond best to the strength of numbers, and that's why we need you to register to attend this summit and let your voices be heard where they will count most – in the halls of Congress.


But you need to act fast, as space is limited and registration is on a first-come, first-served basis. Register today to lock in your spot.
Was this email forwarded to you? You can opt in, or opt back in, to receive these directly by signing up at myaahoa.com.

Asian American Hotel Owners Association, Inc.
Atlanta Headquarters
1100 Abernathy Road, Suite 725
Atlanta, GA 30328
Washington D.C. Office
601 New Jersey Avenue NW, Suite 610
Washington DC 20001
To update your subscription preferences, please email info@aahoa.com..