Click here if you are having trouble viewing this message.

Your Daily AAHOA Update for Thursd

ay, June 24

, 2021
Today's Top Stories

New York Times: Map of State Reopening Plans and Mask Mandates
All across the country, mask mandates have eased, restrictions have lifted, and many states have gone back to business as usual. It appears much of the country will be open with few restrictions by the Fourth of July. The New York Times is tracking coronavirus restrictions at the state level, including what businesses are allowed to open and whether officials require masks. 
A state is considered fully reopened once it has lifted all specific restrictions on businesses statewide, though masking and social-distancing rules and limits on gatherings may remain in effect. Stricter local orders may also be in place, and local conditions may not always reflect state requirements. For more in-depth information on reopening, check out this helpful COVID-19 State and Local Policy Tracker from our friends at MultiState Associates.
AAHOA Chairman Lauds Biden Administration's Response to COVID-19
In a recent letter to President Joe Biden, AAHOA Chairman Biran Patel praised the White House for its response to the COVID-19 pandemic:

"Your support for increased COVID-19 vaccine production and distribution continues to be critical to stopping the spread and boosting Americans' confidence to travel again. ... Unfortunately, much of the world does not have ready access to COVID-19 vaccines. Many in the hospitality industry have strong family and business ties to India, and we are increasingly concerned about the escalating wave of infections throughout the country. … On Capitol Hill, AAHOA endorsed the NOVID Act, … [which] would expand our country's international COVID-19 prevention and vaccination efforts exponentially. … As community and business leaders, we urge your administration to continue to support vaccine access with a prioritized focus on India to help end this global pandemic."
We're asking you to sign and send a letter (already drafted by AAHOA) to your members of congress in support of the NOVID Act (Nullifying Opportunities for Variants to Infect and Decimate), which would increase American aid to India, among other countries, by expanding the nation's international coronavirus prevention and vaccination efforts.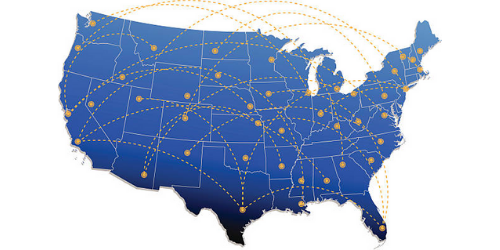 Coast to Coast News Updates 
Virginia
Fairfax County Offering $25 Million in Grants for COVID-19-Impacted Businesses
Eligible businesses in Fairfax County can apply to the PIVOT grant recovery program. Applications for up to $25 million in small grants are open from June 23 through July 9. 
North Carolina
State Senate Releases Small Business Grant Program Budget Proposal
Earlier this week, the North Carolina Senate released SB 105, 2021 Appropriations Act, which includes a $500-million small business grant program and a number of other priorities for the hospitality industry. AAHOA and our partners at the North Carolina Restaurant & Lodging Association have been strong advocates for these priorities and welcome this encouraging development in the state's recovery efforts.  
Are You a Hotelier Looking for Talent? AAHOA Has New Resources Just for You!
As the nation continues to slowly reopen, many hoteliers are finding it difficult to find and retain employees. Are you one of them? If so, AAHOA is pleased to offer a variety of labor resources to help you in your search, as well as best practices associated with each. These resources include community-based organizations, higher-education career centers, military veterans, J-1 Visa interns, and more!
Legal Alert: Protect Your Guests' Credit Card Information at All Costs!
As the industry slowly recovers from the pandemic, hoteliers are seeing an increasing number of strategies to steal private guest credit card information. One such scheme involves taking the credit card authorization book from the front desk while intentionally and simultaneously creating a distraction for the front desk agent. Please alert your desk staff and share the importance of keeping any credit card information secure at all times. Learn more about hospitality industry security and data protection through the AAHOA Hotel Owners AcademyTM.
STR: U.S. Weekly Hotel Occupancy Hit Its Highest Level in 85 Weeks
U.S. weekly hotel occupancy hit its highest level in 85 weeks, according to STR's latest data through June 19. June 13-19, 2021 (percentage change from comparable week in 2019*):
Occupancy: 68.0% (-9.9%)

Average daily rate (ADR): $128.90 (-4.4%)

Revenue per available room (RevPAR): $87.62 (-13.8%)
In addition to occupancy reaching its highest point since the week ending November 9, 2019, ADR and RevPAR were pandemic-era highs.
Post a Picture with Today's Hotelier for a Chance to Win
Here's an exciting opportunity for you to show your support of AAHOA and how much you enjoy Today's Hotelier magazine. Enter to win a prize package that includes an Amazon Echo Dot among other goodies. Enter by taking a selfie of yourself with the June cover, featuring Rupesh Patel, and posting the photo to Twitter. To be eligible, you will need to follow AAHOA on one of our social channels (LinkedIn, Facebook, Twitter, Instagram) and include the following hashtags: #AAHOA, #TodaysHotelier, #SelfieWithRupesh. The deadline to enter the contest is Tuesday, July 14, 2021, at 6 p.m. EST. 
2021 Young Professional Hoteliers Leadership Series: Building Successful Networks, 4 p.m. EDT Wednesday, July 7 - Atlanta, GA

Georgia Young Professional Hoteliers Town Hall Meeting, 5 p.m. EDT Thursday, July 8 - Atlanta, GA

Greater Los Angeles Area Women Hoteliers Reception, 5 p.m. PDT Thursday, July 8 - La Habra, CA

Southwest Town Hall Meeting, 5 p.m. MDT Thursday, July 8 - Albuquerque, NM
What Members Are Saying...
"[The information] was offered in very clear terms. I feel I will be able to share it with non-hotelier stakeholders and they will be able to understand it."
– Webcast Attendee
Was this email forwarded to you? You can opt in, or opt back in, to receive these directly by signing up at myaahoa.com.

Asian American Hotel Owners Association, Inc.
Atlanta Headquarters
1100 Abernathy Road, Suite 725
Atlanta, GA 30328
Washington D.C. Office
601 New Jersey Avenue NW, Suite 610
Washington DC 20001
To update your subscription preferences, please email info@aahoa.com..