Click here if you are having trouble viewing this message.

Your Daily AAHOA Update for Wednesd

ay, June 23

, 2021
Today's Top Stories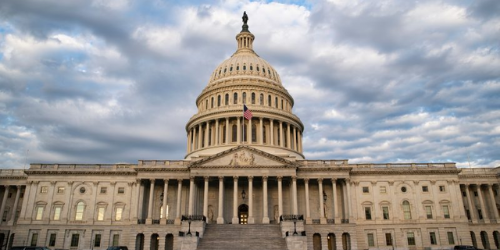 Senators Introduce Companion Bill to Freeze General Services Administration (GSA) Per Diem Rates for Lodging Establishments
Yesterday, Sens. Jerry Moran (R-KS) and Tim Kaine (D-VA) introduced legislation in the Senate to require the GSA to take into consideration the economic impact of the coronavirus when setting future per diem rates for federal travel. The proposed legislation, S. 2106, is a companion bill to H.R. 2104, the Restored, Equitable, Coronavirus Adjusted Lodging (RECAL) Act of 2021 introduced by Reps. Charlie Crist (D-FL) and Bill Posey (R-FL) in March. These critical pieces of legislation would freeze the GSA per diem rates at their higher pre-pandemic levels for the subsequent two fiscal years.

AAHOA thanks Sens. Moran and Kaine for supporting our industry on the road to recovery. We urge you to contact your members of Congress and request their support on the RECAL Act.
Another IHG Franchisee Sues Hotel Giant Over Vendor Deals
A hotel franchisee has lodged a proposed class action against InterContinental Hotels Group in Ohio federal court, joining several other franchisees in suits claiming IHG forces them to buy overpriced and low-quality goods and services from its marketplace of mandated vendors. Synergy Hotels LLC alleges in its complaint that InterContinental Hotels Group, but takes advantage of agreements inked under its Holiday Hospitality Franchising LLC unit to prey upon small limited-liability companies or closely held corporations owned by immigrant families from countries such as India.
Travel & Leisure: 13 Amazing Asian American-owned Hotels in the U.S.
Asian Americans make up a large chunk of hotel owners in the U.S., with members of the Asian American Hotel Owners Association (AAHOA), which was formed by Indian American hoteliers in 1989, accounting for one in two hotels in the country, California Hotel & Lodging Association (CHLA) chairman Bijal Patel, who has also held AAHOA leadership roles, tells T+L. That number represents a wide range of hotels, as well as hotel owners.
HotStats: Hotel Labor Costs Are Up Across the Globe. Here's How to Cope.
The U.S. isn't the only country having issues filling hotel positions. In the wake of pandemic-induced layoffs and furloughs, properties worldwide are having trouble. But, hoteliers are finding innovative solutions. Springboard has created a national effort to train and hire 10,000 young people by next year. Several brands, including Hilton and IHG, are involved.
2021 Young Professional Hoteliers Leadership Series: Building Successful Networks, 4 p.m. EDT Wednesday, July 7 - Atlanta, GA

Georgia Young Professional Hoteliers Town Hall Meeting, 5 p.m. EDT Thursday, July 8 - Atlanta, GA

Greater Los Angeles Area Women Hoteliers Reception, 5 p.m. PDT Thursday, July 8 - La Habra, CA

Southwest Town Hall Meeting, 5 p.m. MDT Thursday, July 8 - Albuquerque, NM
In-person Event
Hotec North America: Bringing Together the Hospitality Design & Operations Communities
Hotec Design and Hotec Operations will come together to debut the NEW Hotec North America at the JW Marriott Miami Turnberry Resort & Spa in Aventura, FL! The event brings together senior executives of leading hotel chains, top hotel management companies, purchasing companies and interior and architectural design firms face to face with innovative suppliers for a safe few days of pre-scheduled 1-to-1 meetings and exclusive networking opportunities. AAHOA Chairman Biran Patel will also be present.
June 27-30
In-person Event
13th Annual Hotel Data Conference Set for August in Nashville
The 13th annual Hotel Data Conference will take place 1 in Nashville, TN, with both in-person and virtual attendance options available. Hosted by STR and Hotel News Now and presented by IDeaS, this hybrid event will feature the same data-driven analyses and thought-provoking commentary you have come to love and expect.
August 11-13
What Members Are Saying...
"Excellent marketing ideas and I liked their responses during the Q&A. They made you think of different scenarios that you may not have thought of."
– Webcast Attendee
Was this email forwarded to you? You can opt in, or opt back in, to receive these directly by signing up at myaahoa.com.

Asian American Hotel Owners Association, Inc.
Atlanta Headquarters
1100 Abernathy Road, Suite 725
Atlanta, GA 30328
Washington D.C. Office
601 New Jersey Avenue NW, Suite 610
Washington DC 20001
To update your subscription preferences, please email info@aahoa.com..