Click here if you are having trouble viewing this message.

Your Daily AAHOA Update for Tuesd

ay, June 22

, 2021
Today's Top Stories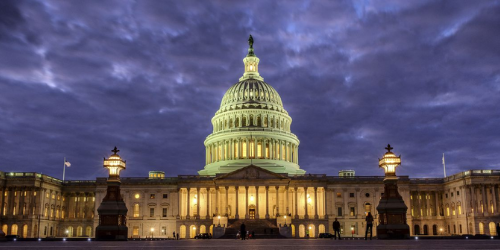 Elevating Issues of Importance for AAHOA Members Nationwide
This morning, GrayRobinson, one of AAHOA's federal lobbying firms, and the AAHOA Government Affairs team hosted a call with Congressman Troy Carter (D-LA). Dean Heyl, AAHOA Vice President of Government Affairs, spoke on issues of importance to AAHOA, including labor shortages and the impact of AAHOA Members on the nation's economy. AAHOA thanks Congressman Carter for his time and thoughtful engagement on topics critical to AAHOA Members in his district. We look forward to continuing our advocacy efforts on Capitol Hill and in state capitals across the country. 

When AAHOA Members speak, Congress listens. We encourage you to get involved today by contacting your members of Congress through the campaigns featured in our Action Center. Thank you for your time and engagement on behalf of our industry. 
Ask Your Policymakers to Support the NOVID Act to Help Increase American Aid to India
 
With the current death toll from COVID-19 in India near 400,000, the country still critically needs support as it continues to grapple with the virus's devastating effects. We're asking you to sign and send a letter to your U.S. senators and members of the U.S. House of Representatives in support of the NOVID Act (Nullifying Opportunities for Variants to Infect and Decimate). This bill would increase American aid to India, among other countries, by dramatically expanding the nation's international coronavirus prevention and vaccination efforts.
ICYMI: Women in Travel THRIVE Presents a Career Spotlight with Jagruti Panwala
Past AAHOA Chair Jagruti Panwala was the featured guest last week on the Women in Travel THRIVE podcast. Panwala shared her experiences as the President & CEO of Wealth Protection Strategies and AAHOA's first Chairwoman (2019-20). Women In Travel THRIVE is an initiative founded by a group of women in the travel industry aimed at reducing the impact that COVID-19 has on women's career progression.
2021 Young Professional Hoteliers Leadership Series: Building Successful Networks, 4 p.m. EDT Wednesday, July 7 - Atlanta, GA

Georgia Young Professional Hoteliers Town Hall Meeting, 5 p.m. EDT Thursday, July 8 - Atlanta, GA

Greater Los Angeles Area Women Hoteliers Reception, 5 p.m. PDT Thursday, July 8 - La Habra, CA

Southwest Town Hall Meeting, 5 p.m. MDT Thursday, July 8 - Albuquerque, NM
Webcast
USTA: Let's Meet There – Recovering Business Travel, Professional Meetings and Events
As domestic leisure travel continues to surge and, in many cases, return to 2019 levels, the focus shifts to the restoration of business travel, meetings, and events. Listen in for a detailed breakdown of the Let's Meet There campaign aimed at elected officials and business leaders, learn more about resources available to you, and join voices with organizations across the industry calling for a consistent lifting of remaining restrictions across the country to allow for healthy, safe, and productive meetings to resume.
11:15 a.m. EDT Thursday, June 24
Webcast
ICYMI: Finding Talent – Partnering with Colleges & Universities
Are you looking to hire extraordinary talent but are not quite sure where to find it? This panel discussion, entitled "Finding Talent: Partnering with Colleges and Universities," will explore how employers utilize university and college hospitality programs to source great talent for their properties. Panelist will share the insight and expertise they've gained from years as higher-education professionals. And stay tuned, as a new resource to help you find top employees will be released later this week.
What Members Are Saying...
"Thank you for your feedback. Really appreciate your concern and updates. You guys are doing a phenomenal job in communicating and updating members in this difficult climate. I want to thank everyone at AAHOA."
– AAHOA Lifetime Member
Was this email forwarded to you? You can opt in, or opt back in, to receive these directly by signing up at myaahoa.com.

Asian American Hotel Owners Association, Inc.
Atlanta Headquarters
1100 Abernathy Road, Suite 725
Atlanta, GA 30328
Washington D.C. Office
601 New Jersey Avenue NW, Suite 610
Washington DC 20001
To update your subscription preferences, please email info@aahoa.com..