Click here if you are having trouble viewing this message.

Your Weekly AAHOA Wrap-Up for Friday, June 18, 2021
Message from the Interim President & CEO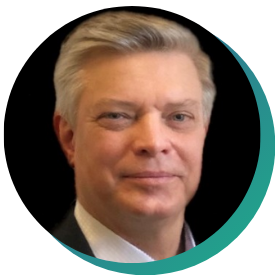 "It was a firsthand view of the American Story. People who have worked hard and made sacrifices for the benefit of the next generation."
AAHOA Members,
After a week of working alongside our board of directors, staff, and meeting hundreds of hotel owners across the country at Town Halls, I can officially say we are already taking steps to strengthen AAHOA's position as a leader in the hotel industry.
From coast to coast, the conversations I had with many of you helped reiterate how far AAHOA has come, and the vision for what's ahead.
I'm feeling energized after visiting four states in four days, and I truly appreciate the warm welcome I received at each event.
The Regional Directors did a fantastic job hosting the Town Halls, and it was great seeing old friends and familiar faces.
At a Town Hall in Greensboro, I met with a former Chairman who was attending with his father and son. It was a firsthand view of the American Story. People who have worked hard and made sacrifices for the benefit of the next generation. I am excited to connect with even more members and their families at AAHOACON21.
We are Team AAHOA, and we have so much more to accomplish together.
Sincerely,
Ken Greene
AAHOA Interim President & CEO
10 

Hotel Industry Emerges from Pandemic with New Business Model, Possibly Fewer Workers

 

As Americans travel more, they are encountering a hotel industry that has undergone dramatic transformations and might never return to its pre-pandemic business model. Some properties are scrambling to find enough workers to staff bustling properties. But one thing hotels across the board are considering is whether their customers are willing to accept fewer services, analysts say, and that might mean a smaller workforce in the years following the pandemic.
9

 STR: U.S. Hotel Occupancy Reached Its Highest Weekly Level Since Early November 2019

 

U.S. hotel occupancy reached its highest weekly level since early November 2019, according to STR's latest data through 12 June. June 6-12, 2021 (percentage change from comparable week in 2019*):

 
Occupancy: 66.0% (-10.3%)

Average daily rate (ADR): US$125.16 (-7.0%)

Revenue per available room (RevPAR): US$82.65 (-16.6%)
While weekday occupancy was still down double digits from the corresponding days in 2019, weekend occupancy was 0.2% (Friday) and 3.2% (Saturday) higher than the 2019 comparables.
8

ICYMI: AAHOA Chairman, Vice Chair Share Expertise at Hotel Optimization – Ready for Recovery

 

AAHOA Chairman Biran Patel and Vice Chair Vinay Patel were among the featured speakers at Hotel Optimization: Ready for Recovery last week. Biran weighed in on the "The Development Scene: Dirt, Deals and Dollars" panel on Wednesday, while Vinay shared his knowledge on "The Lending Landscape" on Thursday. If you missed it, you can check both out on demand.
7

 Check Out Our Upcoming Live, In-Person Events!

 
6

Vaccination Is Key to Bringing Tourism Back from the Brink, Industry Leaders Say

 

Vaccination is the only comprehensive way to fight the impact of the coronavirus, Ritesh Agarwal, CEO and founder of Indian budget hotel chain start-up and AAHOA Platinum Partner OYO, told Nancy Hungerford during the virtual CNBC Evolve Global Summit on Wednesday. "I believe travel is here to stay," Agarwal said. "Domestic travel will lead the recovery, but vaccination is the only comprehensive and conclusive way of resolution."
5 

AAHOA 2021 Young Professional Hoteliers Leadership Series: Building Successful Networks

 

Tune in for this latest installment in our Young Professional Hoteliers Leadership Series. No Vacancy Podcast's Glenn Haussman will moderate a panel of industry experts, including Industry Partner Faheem Khan from Chase, that will share with hospitality's next generation of movers and shakers their tips for success and impress upon them the importance of building strong, varied networks within the industry.

 

4 p.m. EDT Wednesday, July 7
4

 Southern Lodging Summit Kicks Off in Memphis in August

 

AAHOA VP of Government Affairs & Counsel Dean Heyl will be a featured speaker at the 19th Annual Southern Lodging Summit in Memphis, TN, in August. Heyl and AHLA President & CEO Chip Rogers will give a National and State Legislative Update during the two-day event. The summit provides a forum for a diverse group of owners, operators, financial institutions, hotel company representatives, and others to interact with industry notables and speakers.

 

August 24-25
3

 The Americas Lodging Investment Summit Set for July in Los Angeles

 

AAHOA Chairman Biran Patel and Past Chair Jagruti Panwala will be featured panelists, while Interim President & CEO Ken Greene and EVP & COO Rachel Humphrey will both be moderators at the 20th annual Americas Lodging Investment Summit. On Tuesday, Patel will give his insights on the "Distressed Hotel Workout Track: Select Service Hotels" panel, while Panwala will share her wisdom during the "Trends & Tactics Track: Exploring the Drive to Market Success" discussion. Also on Tuesday, Greene will moderate the "Boardroom Outlook: Returning to Profitability" panel, while Humphrey will lead the "Segments & Brands Track: Extended Stay" discussion on Monday. This is one you don't want to miss!

 

July 26-28
2

 AAHOA Vice Chair: Why Lawmakers Should Not Restrict 1031 Like-Kind Exchanges

 

AAHOA Vice Chair Vinay Patel recently shared his first-person account of how vital Section 1031 (Like-Kind Exchanges) are to hoteliers all across America in a self-penned article for Hotel Management:

 

"When I was 8 years old, my family migrated from Malawi, Africa, to pursue the American Dream. I grew up doing everything from housekeeping to working the front desk at our small 15-room motel in Richmond, Va. After graduating from college, I continued the family hotel business. Today, I am the president of Fairbrook Hotels, which owns and operates 11 properties and provides jobs to 220 employees. My family could not have accomplished this without 1031 Like-Kind Exchanges, which allowed us to grow our business by reinvesting the profits from the sales of smaller properties and purchasing larger ones."
1 

Reminder: Tax Credits Available to Employers Providing Time Off for COVID-19 Vaccinations

 

The American Rescue Plan offers a tax credit for small and midsize employers to be reimbursed for providing paid time off for their employees to receive and recover from COVID-19 vaccinations. For more information on eligibility and how to apply, visit the Internal Revenue Service's dedicated webpage on vaccination tax credits. 


The summer travel season is already in full swing, and the most critical action hoteliers can take now is to encourage your staff to get a vaccination if they have not already done so. Vaccinations are a great means to ensure the safety of your employees and the confidence of your guests. Sign the Pledge to Protect today and visit our landing page for more information.
Was this email forwarded to you? You can opt in, or opt back in, to receive these directly by signing up at myaahoa.com.

Asian American Hotel Owners Association, Inc.
Atlanta Headquarters
1100 Abernathy Road, Suite 725
Atlanta, GA 30328
Washington D.C. Office
601 New Jersey Avenue NW, Suite 610
Washington DC 20001
To update your subscription preferences, please email info@aahoa.com..