Click here if you are having trouble viewing this message.

Your Daily AAHOA Update for Wednesd

ay, June 9

, 2021
Today's Top Stories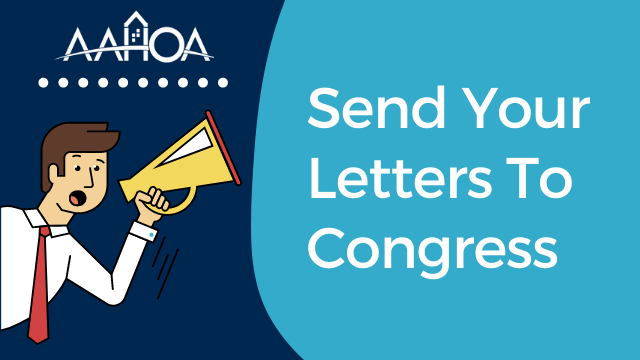 Ask Your Policymakers to Support the NOVID Act to Help Increase American Aid to India
With the current death toll from COVID-19 in India at more than 3.5 million and rising, time is of the essence to support the country as it continues to grapple with the virus's devastating effects.
Today, we're asking you to sign and send a letter to your U.S. senators and members of the U.S. House of Representatives in support of the NOVID Act (Nullifying Opportunities for Variants to Infect and Decimate). This bill would increase American aid to India, among other countries, by dramatically expanding the nation's international coronavirus prevention and vaccination efforts.
AAHOA Members, Raise Your Voices to Save Section 1031 (Like-Kind Exchange)
IRC Section 1031 (Like-Kind Exchange) provides hoteliers across the country with an efficient and fair way to transition into new properties and, in the process, continue to contribute to their communities. As a concerned hotelier, you have the opportunity to sign a letter that will be sent to both of your U.S. senators and your member of the U.S. House of Representatives. The letter emphasizes how important Like-Kind Exchanges are to your way of life and how destructive the elimination of these exchanges would be to local economies during this emerging economic recovery. Your voice is needed to protect Section 1031, so let it be heard!
Kalibri Labs: Industry Health Dashboard Updated
While Occupancy continues to remain flat, total U.S. ADR continues to rise week to week, while OTA and Promotion + Loyalty Member Rate continue to be the two primary drivers of demand. Corporate and Group demand, however, continues to be depressed. These are just some of the observations and trends from Kalibri Labs' latest Industry Health Dashboard, released June 8.
In-person Event
ALIS Law: The Law Conference for Hotel Owners & Operators Set for July
The legal issues and challenges facing hotel owners, investors, brands, and operators are complex, fast-moving, and constantly changing. The General Counsel Roundtable - Owners and Investors, moderated by AAHOA EVP & COO Rachel Humphrey, will hone in on what is on the minds of some of the key legal leaders in the hotel industry, and what they see on the horizon. In addition, Dean Heyl, AAHOA VP of Government Affairs and Counsel, will contribute his expertise to the Employment Law session, which will discuss the latest statutes, OSHA regulations, and other safety policies and procedures. 
July 25-26
In-person Event
Southern Lodging Summit Kicks Off in Memphis in August
AAHOA VP of Government Affairs Dean Heyl will be a featured speaker at the 19th Annual Southern Lodging Summit in Memphis, TN, in August. Heyl and AHLA President & CEO Chip Rogers will give a National and State Legislative Update during the two-day event. The summit provides a forum for a diverse group of owners, operators, financial institutions, hotel company representatives, and others to interact with industry notables and speakers.
August 24-25
What Members Are Saying...
"EXCELLENT speakers and such wonderful advice. Thank you for helping us!"
– Webcast Attendee
Was this email forwarded to you? You can opt in, or opt back in, to receive these directly by signing up at myaahoa.com.

Asian American Hotel Owners Association, Inc.
Atlanta Headquarters
1100 Abernathy Road, Suite 725
Atlanta, GA 30328
Washington D.C. Office
601 New Jersey Avenue NW, Suite 610
Washington DC 20001
To update your subscription preferences, please email info@aahoa.com..