Click here if you are having trouble viewing this message.

Your Daily AAHOA Update for Tuesd

ay, June 8

, 2021
Today's Top Stories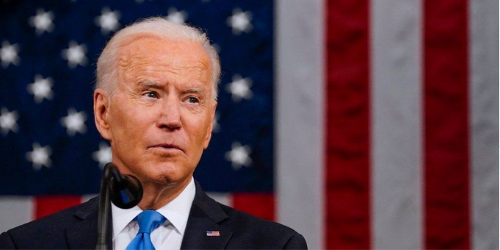 President Biden and Top Republicans Circling Around Infrastructure Plan Negotiations
Today, President Biden will meet with Sen. Shelley Moore Capito (R-WV) to discuss infrastructure spending, likely pressing Capito and other Republicans to offer more funding. Biden and Senate Republicans have gone back and forth with proposals on the American Jobs Plan, an extensive infrastructure spending package. Currently, the Biden administration has anchored negotiations at a $1.7-trillion price tag, while the Republican counterproposals remain well below this target. A group of bipartisan senators are banding together to draft their own $880-billion proposal. AAHOA is monitoring the negotiations and will keep members informed on relevant updates. 
AAHOA Names Hotel Industry Veteran Ken Greene As Interim President & CEO
In the wake of its recent announcement of a leadership transition, AAHOA announced today that it has appointed Ken Greene to serve as Interim President & CEO. Prior to joining AAHOA, Greene served as a global leader of many iconic hotel brands, including President, Americas for Radisson Hotel Group, President & CEO for Delta Hotels and Resorts, and Wyndham Worldwide and many of its divisions.
M3 Donates $100,000 to Support India COVID-19 Relief
In support of AAHOA's recent $100,000 donation to organizations supporting COVID-19 relief efforts in India, M3 has matched the organization's contribution with an equal donation of $100,000 to Samaritan's Purse, an international humanitarian aid organization providing ongoing COVID-19 relief efforts in India. The funding will provide food and medical supplies to families and hospitals throughout the nation.
North Central Women Hoteliers Reception, 5 p.m. EDT Wednesday, June 9, Plainfield, NJ

North Carolina Town Hall Meeting, 5 p.m. EDT Tuesday, June 15, Greensboro, NC

South Pacific Town Hall Meeting, 5 p.m. EDT Tuesday, June 15,  San Diego, CA

Georgia Women Hoteliers Town Hall Meeting, 5 p.m. EDT Thursday, June 17, Atlanta, GA

Mid South Women Hoteliers Reception, 5 p.m. EDT Monday, June 21, Nashville, TN
Virtual Event
AAHOA Chairman, Vice Chair to Share Expertise at Hotel Optimization: Ready for Recovery
AAHOA Chairman Biran Patel and Vice Chair Vinay Patel will be among the featured speakers at Hotel Optimization: Ready for Recovery this week. Biran will weigh in on the "The Development Scene: Dirt, Deals and Dollars" panel at 10:50 a.m. EDT Wednesday, June 9, while Vinay will share his knowledge on "The Lending Landscape" at 10:05 a.m. EDT Thursday, June 10. This two-day virtual event will provide clear insight, opinion, and forecasting from leaders in the industry broken down into actionable items that you can take back to your business and implement immediately to aid in your journey back to profitability.
June 9-10
What Members Are Saying...
"[The presenter] was so informative!! Definitely great tips and I picked up some tools I didn't know were available for me. Thanks, AAHOA!"
– Webcast Attendee
Was this email forwarded to you? You can opt in, or opt back in, to receive these directly by signing up at myaahoa.com.

Asian American Hotel Owners Association, Inc.
Atlanta Headquarters
1100 Abernathy Road, Suite 725
Atlanta, GA 30328
Washington D.C. Office
601 New Jersey Avenue NW, Suite 610
Washington DC 20001
To update your subscription preferences, please email info@aahoa.com..