Click here if you are having trouble viewing this message.

Your Daily AAHOA Update for Mond

ay, June 7

, 2021
Today's Top Stories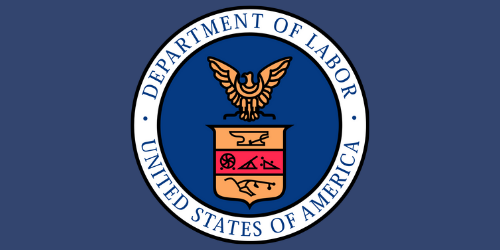 ICMYI: Job Growth Ticks Up in May, Unemployment Rate Dips Below 6%
Last Friday, the Department of Labor released the May 2021 jobs report, showing moderate job growth throughout the month coupled with declining unemployment rates. Leisure and hospitality businesses added 292,000 employees back to the workforce with 35,000 returning to employment in accommodations. The unemployment rate for May was 5.8%, dropping below 6% for the first time since the onset of the pandemic. The U.S. labor market still lags 7.6 million jobs behind pre-pandemic levels.
Today Is the Last Day to Submit Nominations to Serve on the AAHOA Board of Directors
AAHOA is looking for motivated members who are ready and willing to help us achieve the goals laid out in our 2021-2023 Strategic Plan. You can watch this on-demand video to learn more. But the nomination period runs only through 11:59 p.m. ET tonight. For a list of the 12 open positions and eligibility requirements, check out AAHOA.com/2021candidates.
STR: U.S. Weekly Hotel Occupancy Reaches Highest Level Since Late-February 2020
Boosted by the Friday and Saturday of Memorial Day weekend, U.S. weekly hotel occupancy reached its highest level since late-February 2020, according to STR's latest data through May 29. May 23-29, 2021 (percentage change from comparable week in 2019*):
Occupancy: 61.8% (-4.2%)

Average daily rate (ADR): US$122.06 (-1.6%)

Revenue per available room (RevPAR): US$75.42 (-5.7%)
North Central Women Hoteliers Reception, 5 p.m. EDT Wednesday, June 9, Plainfield, NJ

North Carolina Town Hall Meeting, 5 p.m. EDT Tuesday, June 15, Greensboro, NC

South Pacific Town Hall Meeting, 5 p.m. EDT Tuesday, June 15,  San Diego, CA

Georgia Women Hoteliers Town Hall Meeting, 5 p.m. EDT Thursday, June 17, Atlanta, GA

Mid South Women Hoteliers Reception, 5 p.m. EDT Monday, June 21, Nashville, TN
Virtual Event
AAHOA Chairman Biran Patel to Give Insights at the Innofac Show 2021
AAHOA Chairman Biran Patel will share his insight on operational efficiency at The Innofac Show 2021. Patel will speak on the "Operational Efficiency: Current Frugal Environment and Actionable Strategies" panel at the virtual event, set for this week. Learn from industry experts about actionable strategies that will help you navigate the recovery process and make every dollar count. From specialized content development to an extensive booth area and networking meetings, this is a valuable event that you do not want to miss. 
AAHOA Members who register before tomorrow and use the discount code AAHOA10 will be eligible for an exclusive discount.
June 8-9
Virtual Event
AAHOA Chairman, Vice Chair to Share Expertise at Hotel Optimization: Ready for Recovery
AAHOA Chairman Biran Patel and Vice Chair Vinay Patel will be among the featured speakers at Hotel Optimization: Ready for Recovery this week. Biran will weigh in on the "The Development Scene: Dirt, Deals and Dollars" panel at 10:50 a.m. EDT Wednesday, June 9, while Vinay will share his knowledge on "The Lending Landscape" at 10:05 a.m. EDT Thursday, June 10. This two-day virtual event will provide clear insight, opinion, and forecasting from leaders in the industry broken down into actionable items that you can take back to your business and implement immediately to aid in your journey back to profitability.
June 9-10
What Members Are Saying...
"You can tell [the presenter] knew his stuff and takes pride in helping people. Great presentation. Thank you, AAHOA!"
– Webcast Attendee
Was this email forwarded to you? You can opt in, or opt back in, to receive these directly by signing up at myaahoa.com.

Asian American Hotel Owners Association, Inc.
Atlanta Headquarters
1100 Abernathy Road, Suite 725
Atlanta, GA 30328
Washington D.C. Office
601 New Jersey Avenue NW, Suite 610
Washington DC 20001
To update your subscription preferences, please email info@aahoa.com..