Click here if you are having trouble viewing this message.

Your Weekly AAHOA Wrap-Up for Friday, June 4, 2021
Message from the President & CEO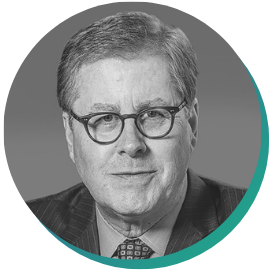 "Starting next week, 25 states will begin opting out of pandemic-related federal unemployment programs.

"
AAHOA Members, 
The Department of Labor released the May 2021 jobs report this morning, showing moderate job growth throughout the month paired with declining unemployment rates. Leisure and hospitality businesses added 292,000 employees back to the workforce – the largest payroll increases for any segment – with 35,000 returning to employment in accommodations. The figures for long-term unemployed Americans out of work for 27 weeks or longer decreased by 431,000 over the course of the month. This report indicates that Americans are steadily returning to or looking for work. 
Starting next week, 25 states will begin opting out of pandemic-related federal unemployment programs. This effort is led by Republican governors even as the White House plans to reinstate work search requirements for those receiving federal unemployment benefits. We will continue to update our members on the ongoing labor shortage and advocate for policies that assist our members in returning their workforce.
Stay well and have a great weekend. 
Sincerely,
Cecil P. Staton
AAHOA President & CEO
10

 EXTRA! The June Issue of Today's Hotelier Is on Newsstands Now!

 

The June 2021 issue of Today's Hotelier magazine is now available. In the cover story, AAHOA Member Rupesh Patel, hotel owner/investor and industry advocate, shares his insights and vast expertise on how to use technology to make your hotel relevant today in a post-pandemic America. AAHOA Chairman Biran Patel explores how hoteliers can embrace the promise of new technologies to attract guests and, more importantly, streamline the ways their hotels operate, while President & CEO Cecil P. Staton advises hoteliers to look to technological innovations to outlast the business travel drought.
9

 Only 3 Days Left to Submit Nominations to Serve on the AAHOA Board of Directors

 

AAHOA is looking for motivated members who are ready and willing to help us achieve the goals laid out in our 2021-2023 Strategic Plan. But the nomination period runs only through Monday, June 7, so time is running out. For a list of the 12 open positions and eligibility requirements, check out AAHOA.com/2021candidates.
8

Hotel Business: LARC Forecasts 2021 U.S. RevPAR to Jump 30.6%

 

According to the U.S. Lodging Industry and Market Outlook from Lodging Analytics Research & Consulting (LARC), the pandemic's impact on the lodging industry will continue to evolve, rather than disappear. By September, LARC expects the negative impact across the U.S. to be tied to gateway markets reliant on international travel.

 
7

 Check Out Our Upcoming Webcast and Live, In-Person Events!

 
6 

AAHOA Chairman to Share Expertise, Insight at the Innofac Show 2021

 

AAHOA Chairman Biran Patel will share his insight on operational efficiency at The Innofac Show 2021. Patel will speak on the "Operational Efficiency: Current Frugal Environment and Actionable Strategies" panel at the virtual event, set for June 8-9. Learn from industry experts about actionable strategies that will help you navigate the recovery process and make every dollar count. From specialized content development to an extensive booth area and networking meetings, this is a valuable event that you do not want to miss.

 

June 8-9

5 

AAHOA Chairman to Speak at She Has a Deal Hotel Investment Pitch Competition

 

AAHOA Chairman Biran Patel will be on hand to give remarks at this year's She Has a Deal: Hotel Investment Pitch Competition & Awards Luncheon. She Has a Deal is more than just a pitch competition, it is a movement. Witness history being made for these emerging women hotel owners and developers who will be pitching their hearts out to win $50,000 in deal equity. Attend to learn something new, support the pitchers, make an everlasting connection, and maybe even invest in a hotel deal. Be in the room where it happens!

 

8:30 a.m. EDT Saturday, June 5
4

 SBA Announces Closure of the Paycheck Protection Program

 

Isabella Casillas Guzman, the lead administrator at the Small Business Administration, issued a statement on the Paycheck Protection Program (PPP), which has run out of funding. Guzman highlighted the PPP's successes over the past year before shifting focus to the other ongoing relief programs being run by the SBA. 
3

 HFTP Announces Global Expansion with Charter of the HFTP India Chapter

 

The association for hospitality financial and technology professionals offers industry-focused education, resources, and networking opportunities, and the new chapter will build upon these strategic goals. "HFTP's vision was to provide association resources to the Indian hospitality industry, a dream that has been in the works for 12 years and has now materialized," HFTP India Chapter Founding Member and AAHOA Member Raman (RP) Rama said.
2

 AAHOA Joins Coalition Partners for a Congressional Briefing on IRC Section 1031 Like-Kind Exchanges

 

Last week, AAHOA was recognized at the Real Estate Like-Kind Exchange Coalition Congressional Briefing meeting for our efforts in providing pertinent, real-life evidence on the benefits of like-kind exchanges. Dozens of Congressional staff received research and insights on like-kind exchanges from academics, industry experts, and local politicians. The meeting is available to view on YouTube. For more information on 1031 like-kind exchanges, view our informational document and contact your members of Congress asking them to preserve this pivotal tool for hoteliers.
1 

U.S. Equal Employment Opportunity Commission Updates Technical Assistance Guidelines to Address Vaccination Questions

 

The U.S. Equal Employment Opportunity Commission (EEOC) expanded its technical assistance guidelines to address concerns many employers have regarding their workforce and COVID-19 vaccinations. We encourage you to read the statement in its entirety. The updates detail revised information about employer vaccinations guidelines, notably how it applies to the Americans with Disabilities Act and the Genetic Information Nondiscrimination Act.
Was this email forwarded to you? You can opt in, or opt back in, to receive these directly by signing up at myaahoa.com.

Asian American Hotel Owners Association, Inc.
Atlanta Headquarters
1100 Abernathy Road, Suite 725
Atlanta, GA 30328
Washington D.C. Office
601 New Jersey Avenue NW, Suite 610
Washington DC 20001
To update your subscription preferences, please email info@aahoa.com..