Click here if you are having trouble viewing this message.

Your Weekly AAHOA Wrap-Up for Friday, May 28, 2021
Message from the President & CEO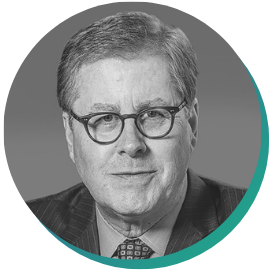 "AAHOA continues to advocate on your behalf at the state and federal levels, yet we need your input to elevate the data and testimonials as we converse with lawmakers."
AAHOA Members, 
On the cusp of the summer season fueled by leisure travel, AAHOA Members are preparing to welcome back more and more guests as restrictions lift and Americans once again hit the road. The Department of Labor again reported weekly drops in unemployment claims and two more states announced they will be opting out of pandemic-related federal unemployment benefits, joining nearly half of the union ahead of the September cutoff. However, the ongoing labor shortage in our industry presents real challenges to our budding recovery effort.
AAHOA continues to advocate on your behalf at the state and federal levels, yet we need your input to elevate the data and testimonials as we converse with lawmakers. If you have not already done so, I ask that you take a few minutes to complete the labor shortage survey. The survey closes at midnight tonight so this is your last chance to share your valuable input. 
A Word From Washington
Yesterday, Republicans unveiled their latest counteroffer to President Biden's American Jobs Plan. Negotiations on this second phase of the administration's "Build Back Better" agenda are now picking up more momentum and we will keep you informed on the latest developments. The American Families Plan, the final leg of the proposals, has been a centerpiece of our advocacy efforts. In its current form, this package would place a cap on IRC Section 1031 like-kind exchanges, effectively crippling the key tool many hoteliers use to grow their portfolios, add jobs, and create growth in their communities. For more information on 1031 like-kind exchanges, view our informational document and be sure to contact your members of Congress, asking them to preserve like-kind exchanges. 
Stay well and have a safe and enjoyable Memorial Day weekend.
Sincerely,
Cecil P. Staton
AAHOA President & CEO
10

 AAHOA Members, Important Deadlines Are Looming – Only 7 Days Left!

 

Friday, June 4 is the deadline for Lifetime Member registration and awards nominations leading up to AAHOACON21. Lifetime Members, though you can register anytime, but this is your last chance to register for AAHOACON21 and earn complimentary registration. June 4 also is the deadline to nominate yourself or a peer for an AAHOA Award. You do not have to be an AAHOA Member to submit a nomination.
9

 The American Jobs Plan Remains in Limbo As Politicians Exchange Proposals

 

In the past weeks, the Biden administration has lobbied Congressional Republicans on its $2.25-trillion American Jobs Plan. Republicans strongly oppose the size of the infrastructure package, prompting the Biden administration to offer a counterproposal with a $1.7-trillion price tag. Both parties have placed infrastructure packages on the negotiation table, yet the immense gap in their proposals suggests that common ground is currently out of the picture. 
8

We Need Your Input – Contribute to AAHOA's Open Surveys

 

The more information we have about what's affecting you as a hotelier, the more effectively we'll be able to advocate on your behalf. All information collected by AAHOA will remain completely anonymous and will allow us to make the strongest possible case for the implementation of policies and directives that will best support the continued recovery of our industry.

 

Open Surveys: 
7

 AAHOA Welcomes Two New Silver Partners, AmeriTech Distribution and Jacaruso

 

AmeriTech Distribution prides itself on being a wholesale distributor of popular brands in TVs, consumer electronics, technology, and more throughout the U.S. They have been in the hotel industry since the 1980s and understand the perspective of hotel owners. Jacaruso specializes in comprehensive hotel sales and has had tremendous success working with hotels on their sales efforts. Whether pre-opening or a mature hotel, with or without a DOS, they have proven methodologies to grow revenue.
6 

America's Hoteliers Come Together for India COVID Relief

 

America's hotel owners are coming together to support COVID relief in India as a new wave of infections spreads throughout the country. AAHOA donated $100,000 to LPS of USA, Tiny Smiling Faces (Dalubhai Gopalbhai Patel Fund), and Bavaji Charities in support of the charities' ongoing COVID relief efforts in the subcontinent. "Many in our industry have strong family and business ties to India, and we are increasingly worried about the crisis the country is facing with the spread of COVID-19," AAHOA Chairman Biran Patel said.

5 

WageWatch: Vital Wage Data for Hoteliers Available Now! 

 

As the economy begins to open, hoteliers are struggling to hire back their workforce. WageWatch has partnered with the largest hotel associations to gather wage information with a deadline of May 31. AAHOA Members, use discount code WW21 for preferred pricing. Once you have submitted your data, you will have immediate access to run reports with 2021 data. 
4

 Today Is the LAST DAY to Take Our Readership Survey for a Chance to Win a $50 VISA Gift Card!

 

In an effort to ensure that we're delivering top-quality communications and resources, we'd like to invite you to give us your feedback by participating in this brief readership survey. At the end of the survey, if you choose to share your contact information by today, you will be entered into a drawing to win one of three $50 VISA gift cards. Your info will be kept completely confidential.

 

Deadline: Today
3

 AAHOA Signs Coalition Letter Advocating for Workplace Safety Policies

 

Earlier this week, AAHOA signed on to a coalition letter to the Centers for Disease Control, the Occupational Safety and Health Administration, and the Department of Health and Human Services regarding a controversial policy in Oregon which requires businesses to verify the vaccination records of maskless patrons. In the letter, the coalition highlights the numerous dangers and violent encounters that have arisen from such interactions. 
2

 AAHOA Chairman to Share Expertise, Insight at the Innofac Show 2021

 

AAHOA Chairman Biran Patel will share his insight on operational efficiency at The Innofac Show 2021. Patel will speak on the "Operational Efficiency: Current Frugal Environment and Actionable Strategies" panel at the virtual event. From specialized content development to an extensive booth area and networking meetings, this is a valuable event that you do not want to miss. AAHOA Members who register before May 31 using discount code AAHOA20 will be eligible for an exclusive discount.

 

June 8-9
1

 Four Active AAHOA Campaigns – Send Your Letters to Congress and Support the Pledge to Protect Initiative

 

Representing more than 50% of all hotels owned in America, AAHOA is a powerhouse with the ability to enact change at the highest levels of government. AAHOA currently has four active campaigns in our AAHOA Action Center. Have you sent your letters yet? We encourage you to get involved in each campaign. You can send all four letters in under five minutes.
Was this email forwarded to you? You can opt in, or opt back in, to receive these directly by signing up at myaahoa.com.

Asian American Hotel Owners Association, Inc.
Atlanta Headquarters
1100 Abernathy Road, Suite 725
Atlanta, GA 30328
Washington D.C. Office
601 New Jersey Avenue NW, Suite 610
Washington DC 20001
To update your subscription preferences, please email info@aahoa.com..