Click here if you are having trouble viewing this message.

Your Weekly AAHOA Wrap-Up for Friday, May 21, 2021
Message from the President & CEO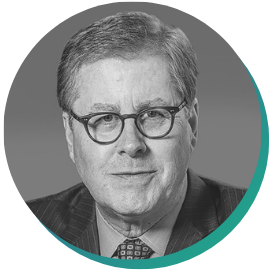 "As more states relax their restrictions and readjust to the latest guidance, it is critical to stay on top of the laws and regulations in your area."
AAHOA Members,
Last week, the Centers for Disease Control and Prevention updated its guidance on masking for fully vaccinated Americans, stating that inoculated people can safely return to normal activities without wearing a mask. The announcement came as a growing body of evidence supports the efficacy of COVID-19 vaccines, marking a turning point in our nation's fight against the virus.
Despite this good news, there are still ground-level decisions on masking that may cause some confusion. Ultimately, your state government and local businesses maintain the authority on masking mandates. As more states relax their restrictions and readjust to the latest guidance, it is critical to stay on top of the laws and regulations in your area. Your governor's website is a great resource for tracking this information. For a broader view of how the country is handling masking mandates, I encourage you to view these source:
Many private companies, franchisors, and other businesses are still assessing their masking policies. We will continue to keep you informed of the latest developments and updates pertinent to you and your business. Stay well and have a great weekend.
Sincerely,
Cecil P. Staton
AAHOA President & CEO
10

 The Countdown Is On! Only 15 Days Left to Get Free Registration to AAHOACON21

 

Lifetime Members, there's still time to qualify for complimentary registration for AAHOACON21, set for August 3-6 in Dallas, TX. If you register on or before Friday, June 4, you can enjoy all the perks of the convention for FREE! Don't wait, register today so you can lock in your benefit and start planning your trip! Not a LIfetime Member? Upgrade your membership today.
9

 Help AAHOA Recognize Industry Shining Stars. Submit Your Awards Nominees

 

Do you know a hotelier who has gone above and beyond in their efforts, especially during this black-swan event of the COVID-19 pandemic? Now is the time to nominate him or her for one of seven awards to be bestowed at AAHOACON21. You can see a complete list of the awards here. The deadline to submit nominations is Friday, June 4, and you do not need to be an AAHOA Member to submit a nomination.
8

Take Our Labor Shortage Survey to Help AAHOA Advocate for Struggling Hoteliers

 

The labor shortage is one of the biggest obstacles hoteliers are currently facing. It's more than a shortage. That's why it's critical that you fill out this short survey related to the labor shortage. The information collected will remain completely anonymous and will allow us to make the strongest possible case for the implementation of policies that will best support the continued recovery of our industry.
7

 Call to Action: Urge Congress to Preserve Like-Kind Exchanges to Assist Hoteliers

 

IRC Section 1031 (Like-Kind Exchange) allows small-business owners to transition into investments that more efficiently meet their needs, while also investing in their communities and providing good-paying jobs. There is a proposal in the Biden administration's American Families Plan that would put a $500,000 limit on 1031 transactions. If you have executed a 1031 LKE, please send a letter to Congress urging them to preserve this vital tool.
6 

Take a Quick Survey on 1031 Like-kind Exchanges to Help AAHOA Help Hoteliers

 

In order to most effectively advocate on behalf of hoteliers, AAHOA is collecting information from members who have executed a 1031 like-kind exchange (LKE) transaction. Your thoughts on the 1031 LKEs via this short survey will help guide our outreach efforts to the appropriate elected officials and agency employees as we advocate on your behalf. Please take a few minutes to fill out the survey and help us help you.

5

 Update Your Property Data Profile to Help Us Advocate on Your Behalf

 

AAHOA can be your best advocate with brands, lawmakers, and vendors when we have facts and data on our side. Your specific property information could very well be the most important data you can provide to your association because politicians, brands, and vendors deal in hard facts and figures. Contribute to AAHOA's collective strength by entering in your property data today. It takes only a few minutes, and all information will be kept strictly confidential. 
4

 Only 10 Days Left! Take Our Readership Survey for a Chance to Win a $50 VISA Gift Card

 

In an effort to ensure that we're delivering top-quality communications and resources, we'd like to invite you to give us your feedback by participating in this brief readership survey. At the end of the survey, if you choose to share your contact information by the May 28 deadline, you will be entered into a drawing to win one of three $50 VISA gift cards. Your info will be kept completely confidential.
3

 Want to Help AAHOA Curtail Frivolous ADA Lawsuits? Take Our Quick Survey

 

For the last decade, an increasing number of frivolous lawsuits under Title III of the ADA have been filed. We are gathering data on how hoteliers have been impacted, and your response will help shape our efforts to combat this issue. Please take a few minutes to fill out this survey submitting the details of your specific ADA lawsuits or demand letters. Please re-submit the form for each property for which you have received a lawsuit or demand letter.

 
2

 Take Action! Urge Congress to Support the Save Hotel Jobs Act to Help Hoteliers

 

The Save Hotel Jobs Act would provide hoteliers with tax credits and payroll grants up to $20 million. As travel returns, many hoteliers have had difficulty rehiring and staffing out their teams, so this is a critical piece of legislation to address the ongoing labor crisis our industry faces. We urge you to contact your members of Congress to request their support for the Save Hotel Jobs Act. Joining the campaign takes only moments, so act now!
1

 Enter to Win Roundtrip Airfare, 3 Nights' Accommodations at AAHOACON21

 

The past 15 months have been challenging. But this is just one of the many reasons AAHOA exists – to weather any storm together. Help us build a stronger AAHOA by renewing your hotelier annual membership or upgrade to Lifetime membership by June 30 and you'll be eligible to win roundtrip coach airfare and three nights' accommodations at the Omni for AAHOACON21.* The drawing to determine the winner is July 1, and there is no requirement to register for convention to enter.
*No purchase necessary, subject to official rules. Ends 6/30/2021. Rules apply. Prizes shall not be redeemable for cash and all decisions are final.
Was this email forwarded to you? You can opt in, or opt back in, to receive these directly by signing up at myaahoa.com.

Asian American Hotel Owners Association, Inc.
Atlanta Headquarters
1100 Abernathy Road, Suite 725
Atlanta, GA 30328
Washington D.C. Office
601 New Jersey Avenue NW, Suite 610
Washington DC 20001
To update your subscription preferences, please email info@aahoa.com..