Click here if you are having trouble viewing this message.

Your Weekly AAHOA Wrap-Up for Friday, April 2, 2021

Message from the President & CEO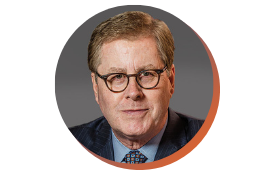 AAHOA Members,
Each year, AAHOA asks members to complete a brief membership benefits survey to help us understand the value of the association to our members. With this year's survey complete, I'd like to provide an update on the results, especially as compared with previous years. Our assessment of membership participation and value clearly suggests that AAHOA is continuing to solidify our standing as the foremost resource and advocate for America's hotel owners.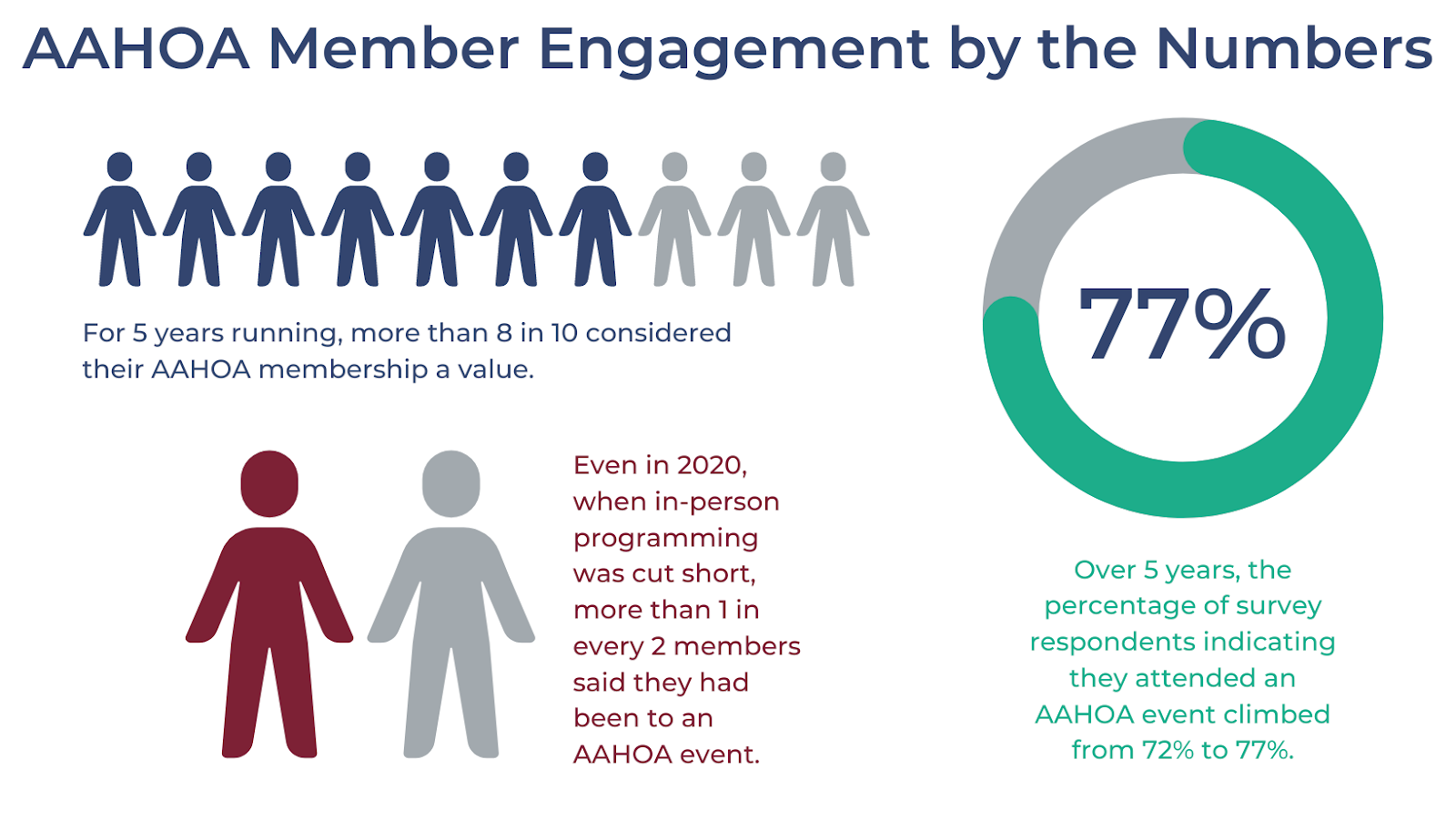 Global pandemic notwithstanding, AAHOA continues to benefit from strong member engagement. These survey results can also be further evidenced by our One Year Later: AAHOA's Response to COVID-19 report. AAHOA Member engagement and participation is a testament to the collective hard work and success of AAHOA's board, volunteers, and staff.
Golfing for Goodness and Meeting in Person
Next week, AAHOA Chairman Biran Patel and I will be traveling to Texas and Arizona to attend the upcoming charity golf tournaments. After a year of virtual events, it is quite a privilege to convene in person with AAHOA Members to fundraise for local charities advancing noble causes. Visit the 2021 AAHOA Charity Golf Tournament Series landing page to register for an event in your region.
Continuing Down the Road to Recovery
Today, the Centers for Disease Control and Prevention (CDC) updated information for domestic travel, announcing that Americans who are fully vaccinated have the green light to resume travel. AAHOA welcomes the updated travel guidance and we look forward to the easing restrictions heading into the summer season.
Stay well and have a great weekend. Remember, the road to recovery runs through AAHOA!
Sincerely,
Cecil P. Staton
AAHOA President & CEO
Top 10 Things to Know This Week
Kalibri Labs: Industry Health Dashboard Updated
As a result of the increased travel from the spring break holiday season, occupancy for the total U.S. spiked relative to previous weeks' performance, according to data from Kalibri Labs' latest Industry Health Dashboard. ADR rates, while not as dramatic of a gain, have incrementally risen over the last couple weeks as well. Selected destination markets and submarkets continue to see dramatic increases in performance resulting from the increased spring break demand. Markets and submarkets located near traditional spring break destinations have experienced significant increases in Rack/BAR, OTA and Promotion/Loyalty Member Rate demand in the most recent weeks.
Get the Help You Need on the Road to Recovery from Federal Resources for Small Businesses 
Do you need up-to-date information on COVID-19 tax and filing requirements and benefits, COVID-19-related employee retention credits, deferral of employment tax deposit and payments, and more? The Federal Resources for Small Businesses website has the answers you need to these and other tax questions, as well as financial assistance, FMLA and labor assistance, medical health and safety, disaster resiliency, cybersecurity, and more to help you as you continue down the road to recovery.
State Affairs: AAHOA and Lodging Association Partners Advocate for Local Funding from the American Rescue Fund Plan Across the Country
AAHOA has joined forces with our state lodging association partners, AHLA, NABHOOD, and the Latino Hotel Association to pen letters to the National Governors Association and U.S. Conference of Mayors on behalf of hospitality communities nationwide. While guidelines differ state to state, we will continue to educate state and local lawmakers on how they can best use these funds to help hoteliers on the road to recovery. 
Virtual Event
AHLA: Don't Miss the Hotel Industry's Leading Safety and Security Event
The future of the hotel industry depends on addressing an ever-evolving array of new and complex challenges presented by COVID-19 and beyond. As part of AAHOA's ongoing efforts to help members access professional development opportunities at reduced pricing, we invite you to tune in to the upcoming AHLA: Safety Summit, of which AAHOA is a sponsor. Engage with colleagues nationwide to tackle the latest safety and security concerns with leading experts in the field. We have secured complimentary registrations for our entire membership, so if you wish to attend, please choose "nonmember" registration and apply this code at checkout: AAHOASS2021.
1 p.m. EDT Wednesday, April 14
STR: U.S. Weekly Hotel Occupancy Falls One Point from Previous Week
U.S. weekly hotel occupancy fell one point from the previous week, according to STR's latest data through March 27, 2021. March 21-27, 2021:
Occupancy: 57.9%

Average daily rate (ADR): US$108.31 

Revenue per available room (RevPAR): US$62.68
The 57.9% absolute occupancy was a 160.8% increase from the comparable, pandemic-affected week last year, but more importantly, represented more than 83% of occupancy regained from the 2019 benchmark. More than 21 million rooms were sold for the second week in a row, however, it was the first time in four weeks that the metric fell week over week, which is indicative of softening in the spring break demand that had boosted levels previously.
Mark Your Calendars for Our Upcoming Events and Webcasts!
Have 1 Minute? Tell Congress to Support FY 2020 Per Diem Lodging Rates!
U.S. Representatives Charlie Crist (D-FL) and Bill Posey (R-FL) have introduced H.R. 2104, which would require the U.S. General Services Administration (GSA) to take into consideration the economic impact of the coronavirus when setting future per diem rates for federal travel. The legislation would set future per diem rates at the pre-pandemic Fiscal Year 2020 levels.
Join our call to action and contact your members of Congress to request their support on this critical legislation.
More States Adopting COVID-19 Liability Protections for Businesses
On Monday, Florida joined a growing list of states that have passed COVID-19 liability protections for businesses acting in good faith. Gov. Ron DeSantis signed SB 72, a law protecting businesses from being held liable in certain COVID-19-related lawsuits. AAHOA applauds the Florida legislature and Gov. DeSantis for working together to pass this COVID-19 liability bill, which will protect small businesses from frivolous lawsuits as they recover from the lingering economic crisis. 
AAHOA and its members in Florida were key factors in the drafting and passing of this bill, aggressively lobbying and educating legislators on this extremely important issue.
April Issue of Today's Hotelier Now on Newsstands Everywhere
The April 2021 issue of Today's Hotelier magazine is now available. In the cover story, Andrea Belfanti, Executive Director of the International Society of Hospitality Consultants, talks about her push to get more women and African-Americans in senior leadership positions. AAHOA President & CEO Cecil P. Staton reflects on the loss of hospitality industry giant Arne Sorenson, while AAHOA Chairman Biran Patel discusses the importance of diversity in the workplace to bring opportunities and success.
SBA Deploys New Tool to Expedite PPP Applications
The Small Business Administration launched a tool to clear "hold codes" that have prevented PPP applicants from applying after the loan program rebooted in January. The hold codes began appearing around the reboot following the implementation of procedures to prevent illicit and fraudulent applicants from taking advantage of the PPP. However, these new security measures prevented numerous legitimate applicants from receiving PPP funds. An SBA procedural notice on the topic indicates that a new model and lender certification framework will help resolve the issue. AAHOA will keep members updated on further PPP developments. 
Was this email forwarded to you? You can opt in, or opt back in, to receive these directly by signing up at myaahoa.com.

Asian American Hotel Owners Association, Inc.
Atlanta Headquarters
1100 Abernathy Road, Suite 725
Atlanta, GA 30328
Washington D.C. Office
601 New Jersey Avenue NW, Suite 610
Washington DC 20001
To update your subscription preferences, please email info@aahoa.com..