Click here if you are having trouble viewing this message.

Your Daily AAHOA Update for Monday, Feb. 15, 2021
Today's Top Stories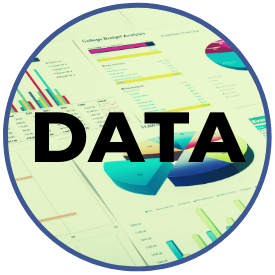 STR: U.S. Weekly Hotel Occupancy Remains Relatively Flat from the Previous Week
U.S. weekly hotel occupancy remained relatively flat from the previous week, according to STR's latest data through February 6. January 31 through February 6, 2021 (percentage change from comparable week in 2020):
Occupancy: 40.9% (-30.5%)

Average daily rate (ADR): US$91.44 (-29.0%)

Revenue per available room (RevPAR): US$37.44 (-50.6%)
Lifted by Super Bowl LV, Tampa/St. Petersburg, FL (62.9%), saw the highest occupancy level among the Top 25 Markets.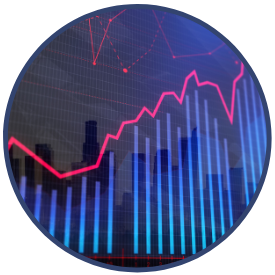 USA Today: More Temps, More Hours -- Signs of an Improving Economy Emerge Despite Pullback in Hiring
Business isn't exactly booming for Neema Hospitality, which owns a dozen hotel franchises in the mid-Atlantic region, but it's gradually improved from the depths of the COVID-19 recession. Hotel occupancy averaged 30% to 35% last month, down from 40% to 50% in a normal January but that gap between crisis and pre-crisis revenue has narrowed slightly each month, says AAHOA Member Sandeep Thakrar, the company's president. More significantly, Thakrar says his hotels are starting to book stays for weddings, school athletic games, and other events in the spring as Americans look forward to warmer weather and widespread vaccinations. As a result, Thakrar has been looking to hire a couple of workers at each of his hotels for the past few months. "We're trying to get prepared for our busy season," he says. "I'm optimistic about the second half of the year."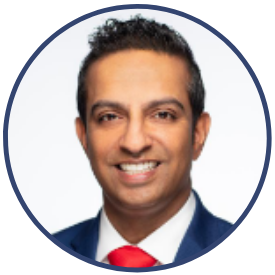 Teague Talks: AAHOA Chairman Biran Patel Discusses the Pandemic, What's to Come 
In today's latest installment of Teague Talks, AAHOA Chairman Biran Patel sat down with Teague Hunter to chat about how AAHOA is assisting members through the pandemic, advising on lasting changes in the industry, and what is to come in 2021. Hunter is President & CEO of Hunter Hotel Advisors, the leading investment advisory firm focused exclusively on the hotel industry.
What Members Are Saying...
"For this result, credit goes to AAHOA...for that, hearty thanks from me and my family." 
– AAHOA Member, California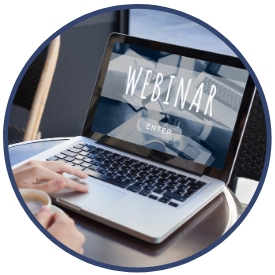 Webcast
2021 Industry Outlook One Year Post-COVID: A Roundtable with Hospitality Association CEOs
With a new administration in place, two vaccines now available, and a second stimulus package offering help for businesses struggling to stay profitable amid an ongoing pandemic, what do hoteliers need to know to stay on top of the latest changes? Hear from our industry's leading Association CEOs - Cecil P. Staton, President & CEO, AAHOA; Roger Dow, President & CEO, US Travel Association; and Chip Rogers, President & CEO, AHLA - to find out how recent developments are affecting hotel properties across the nation and what you can expect in 2021 and beyond.
3 p.m. EST Thursday, Feb. 18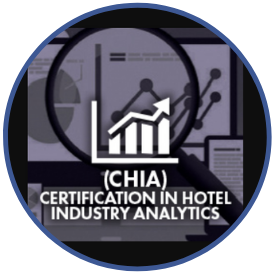 Live Event
Only 20 Seats Left, So Don't Wait! Sign Up to Earn Your CHIA Certification Today
AAHOA's virtual Certification in Hotel Industry Analytics (CHIA) is selling out fast. The CHIA is the leading certification for industry professionals focused on analytics. Held in partnership with STR, AHLEI, and ICHRIE, this program teaches you how to read, understand, and interpret statistical hotel data to help you strategically set rates and make business decisions. The exam will be administered Friday, March 26 through Monday, March 29 at 11:59 p.m. EDT. Registration is capped at the first 50 registrants, and our heavily discounted, members-only rate is $199. Register today.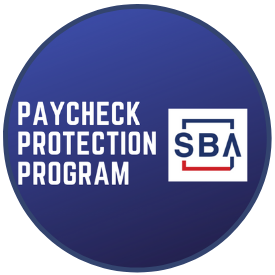 Virtual Event
A Conversation on PPP Lending: What Hoteliers Need to Know
Join AAHOA Chairman Biran Patel for an interactive discussion to uncover what hoteliers need to know about the Paycheck Protection Program, including more on Second Draw PPP loans. Patel will be joined by Mili Shah, Esq., MBA, SBA Lender, Ready Capital; and Keegan Bisch, Vice President, Stonehill, a hotel lending and debt financing firm. Don't miss this important conversation!
3 p.m. EST Tuesday, Feb. 16
Upcoming Industry Events & Webcasts 
Live Event
AAHOA to Hold First In-person Town Hall of 2021 at Myrtle Beach Supply Show
South Carolina Regional Director Chetan (Chet) Patel and North Carolina Regional Director Akshat Patel will host a Town Hall on the second day of the 45th annual Hotel, Motel and Restaurant Supply Show of the Southeast, set for March 9-11 in Myrtle Beach, SC. AAHOA Chairman Biran Patel will co-host and AAHOA will man a booth on the trade show floor. To ensure the health and safety of attendees, organizers will provide masks or face shields, have temperature scanners on site, and encourage social distancing. See you there!
Virtual Event
CLIC: AAHOA Chairman Biran Patel to Share Expertise at California Conference
AAHOA Chairman Biran Patel will be among the featured panelists at the 2021 California Lodging Investment Conference, a virtual event set for March 4. Patel will give his insights during the "Hotel Investment In A COVID-19 World" panel, moderated by Glenn Haussmann, host of Rouse Media's "No Vacancy Podcast." CLIC is the only conference focused exclusively on the California hotel market and seeks to bring together lodging professionals in California for a day of learning, professional development, and networking.
March 4
Live Event
Don't Miss Our Young Professional Hoteliers Reception at the Hunter Conference! 
AAHOA is excited to host a Young Professional Hoteliers reception during the 2021 Hunter Hotel Investment Conference, set for May 10-12 in Atlanta. The reception will be 7-9 p.m. May 11 at STATS Brewpub in downtown Atlanta and you don't want to miss it! The Hunter Hotel Investment Conference brings together the nation's most influential leaders and investors in the hotel industry to analyze trends, network, and turn prospective opportunities into business transactions. 
May 10-12
Upcoming AAHOA Events & Webcasts 
Virtual Event
A Conversation on PPP Lending: What Hoteliers Need to Know, 3 p.m. EST Tuesday, Feb. 16
Webcast
How to Leverage Forward Looking Data to Identify Future Recovery Trends, 1-1:30 p.m. EST, Feb. 18
Webcast
SBA Lending for Hotels Today, 11-11:30 a.m. EST, Feb. 23
Webcast
The State of the U.S. Lodging Industry: CBRE's 2021 Outlook, 3-3:45 p.m. EST, Wednesday, Feb. 24
Town Hall
AAHOA Town Hall at HMRSSS, 12 noon EST Wednesday, March 10
Golf Tournament
AAHOA Southeast Texas Inaugural Charity Golf Tournament, 11:45 a.m. EST Tuesday, April 6
Golf Tournament
AAHOA Southwest- Phoenix Charity Golf Tournament, 11 a.m. EST Thursday, April 8
Golf Tournament
AAHOA North Central Inaugural Charity Golf Tournament, June 9-10, Deer Creek Golf Course, Clayton, IN
Golf Tournament
AAHOA Northwest Charity Golf Tournament, Aug. 23, Langdon Farms Golf Club,Aurora, OR
Golf Tournament
AAHOA North Carolina Charity Golf Tournament, Aug. 28-29, Rocky River Golf Club, Concord, NC
*Disclosure: AAHOA receives compensation from Chase.
Was this email forwarded to you? You can opt in, or opt back in, to receive these directly by signing up at myaahoa.com.

Asian American Hotel Owners Association, Inc.
Atlanta Headquarters
1100 Abernathy Road, Suite 725
Atlanta, GA 30328
Washington D.C. Office
601 New Jersey Avenue NW, Suite 610
Washington DC 20001
To update your subscription preferences, please email info@aahoa.com..