Click here if you are having trouble viewing this message.

Your Daily AAHOA Update for Thursday, Feb. 11, 2021
Today's Top Stories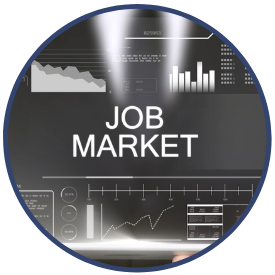 Tourism Economics: Leisure & Hospitality Accounts for Whopping 39% of Jobs Lost to Pandemic
Almost four in 10 of all the U.S. jobs lost since February of last year are in the Leisure & Hospitality industry, according to an analysis of the latest Department of Labor national jobs report—triple the number of the next-hardest-hit industry. According to analysis created for the U.S. Travel Association by the research firm Tourism Economics, the real underlying story is the 61,000 jobs lost by the Leisure & Hospitality sector last month. The U.S. would have gained 110,000 jobs overall without the decline in Leisure & Hospitality jobs.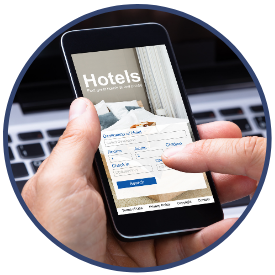 STR: From First Place to MVP – A Look at Which U.S. Markets "Outperformed" in 2020
While none of the top markets in 2020 were able to make it past the 60% occupancy level, there is hope (and proof in historical data) that the U.S. hotel industry can slowly recover from the worst performance year on record. In late January, STR released its first forecast of the year with Tourism Economics. While the forecast was downgraded from the previous November version, full recovery of demand remains on track for 2023, while close-to-complete RevPAR recovery is still projected for 2024. Occupancy in 2021 is projected to increase 16.6%, followed by a 24.2% jump in the metric for 2022.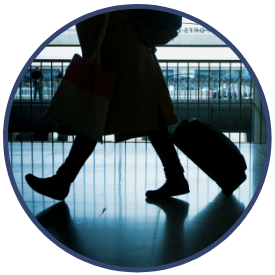 GBTA: Financial Impact of Global Travel Decline Expected to be 10x the Great Recession and 9/11 
The Global Business Travel Association (GBTA) released its annual BTI™ Outlook, a detailed analysis of business travel in 2020, with projections for 2021 and beyond. The BTI Outlook released a forecast on business travel recovery for 2021, which indicates a 21% increase in business travel spending in 2021. Most of this gain is expected to come at the end of 2021 as vaccinations increase globally and consumer confidence returns. In addition, the report suggests a full recovery to pre-pandemic levels by 2025.
What Members Are Saying...
"It was lovely speaking with you. I thank you for providing me with the following resources. Thanks again."
– AAHOA Member, Arizona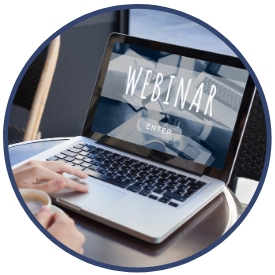 Webcast
How to Leverage Forward-Looking Data to Identify Future Recovery Trends
AAHOA has teamed up with myDigitalOffice to deliver forward-looking market performance metrics to our members and to the broader hotel industry. Join us to learn how to accelerate your market coverage and maximize the value you'll gain from the MAPP report and exactly how this data might impact your hotels and your recovery efforts.
1 p.m. EST Thursday, Feb. 18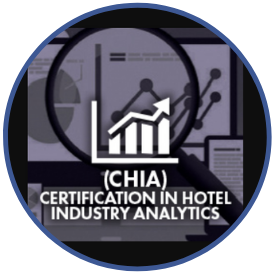 Live Event
Only 20 Seats Left, So Don't Wait! Sign Up to Earn Your CHIA Certification Today
AAHOA's virtual Certification in Hotel Industry Analytics (CHIA) is selling out fast. The CHIA is the leading certification for industry professionals focused on analytics. Held in partnership with STR, AHLEI, and ICHRIE, this program teaches you how to read, understand, and interpret statistical hotel data to help you strategically set rates and make business decisions. The exam will be administered Friday, March 26 through Monday, March 29 at 11:59 p.m. EDT. Registration is capped at the first 50 registrants, and our heavily discounted, members-only rate is $199. Register today.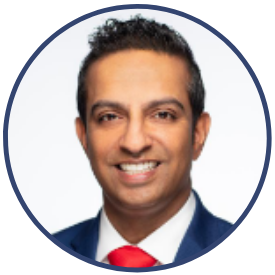 Virtual Event
A Conversation on PPP Lending: What Hoteliers Need to Know
Join AAHOA Chairman Biran Patel for an interactive discussion to uncover what hoteliers need to know about the Paycheck Protection Program, including more on Second Draw PPP loans. Patel will be joined by Mili Shah, Esq., MBA, SBA Lender, Ready Capital; and Keegan Bisch, Vice President, Stonehill, a hotel lending and debt financing firm. Don't miss this important conversation!
3 p.m. EST Tuesday, Feb. 16
Upcoming Industry Events & Webcasts 
Webinar
Trepp Community Call: The Impact of COVID-19 on CRE and What to Expect in 2021
Join Trepp and special guest experts from UNC Kenan Flagler School of Business, Commercial Real Estate Direct, and the University of Wisconsin-Madison School of Business as they discuss the impact of COVID-19 on CRE and REITs. Speakers also will compare the CRE distress faced during and after the Great Financial Crisis to COVID-19.
3 p.m. EST Wednesday, Feb. 17
Webinar
USTA: The Technologies Revolutionizing the Future of Travel
Tune in for the next Assessing Recovery webinar, which will focus on how the growing use of biometrics and various touchless solutions throughout the traveler journey will help drive the future of safe, secure, and efficient travel. Learn how airlines, airports, hotels, and other industry segments are leveraging these technologies to promote an enhanced travel experience.
12 noon EST Thursday, Feb. 18
Webinar
eCornell: COVID-19 and Other Workplace Safety Issues – Lessons from the Hospitality and Utility Sectors 
The COVID-19 pandemic has created a number of workplace safety challenges, from concerns about adequate personal protection to the administration of vaccines. This webinar will identify how labor and management are working together to address some of these issues. 
12 noon EST Tuesday, Feb. 23
Upcoming AAHOA Events & Webcasts 
Virtual Event
A Conversation on PPP Lending: What Hoteliers Need to Know, 3 p.m. EST Tuesday, Feb. 16
Webcast
How to Leverage Forward Looking Data to Identify Future Recovery Trends, 1-1:30 p.m. EST, Feb. 18
Webcast
The State of the U.S. Lodging Industry: CBRE's 2021 Outlook, 3-3:45 p.m. EST, Wednesday, Feb. 24
Town Hall
AAHOA Town Hall at HMRSSS, 12 noon EST Wednesday, March 10
Golf Tournament
AAHOA Southeast Texas Inaugural Charity Golf Tournament, 11:45 a.m. EST Tuesday, April 6
Golf Tournament
AAHOA Southwest- Phoenix Charity Golf Tournament, 11 a.m. EST Thursday, April 8
Golf Tournament
AAHOA North Central Inaugural Charity Golf Tournament, June 9-10, Deer Creek Golf Course, Clayton, IN
Golf Tournament
AAHOA Northwest Charity Golf Tournament, Aug. 23, Langdon Farms Golf Club,Aurora, OR
Golf Tournament
AAHOA North Carolina Charity Golf Tournament, Aug. 28-29, Rocky River Golf Club, Concord, NC
*Disclosure: AAHOA receives compensation from Chase.
Was this email forwarded to you? You can opt in, or opt back in, to receive these directly by signing up at myaahoa.com.

Asian American Hotel Owners Association, Inc.
Atlanta Headquarters
1100 Abernathy Road, Suite 725
Atlanta, GA 30328
Washington D.C. Office
601 New Jersey Avenue NW, Suite 610
Washington DC 20001
To update your subscription preferences, please email info@aahoa.com..