Click here if you are having trouble viewing this message.

Your Daily AAHOA Update for Wednesday, Feb. 10, 2021
Today's Top Stories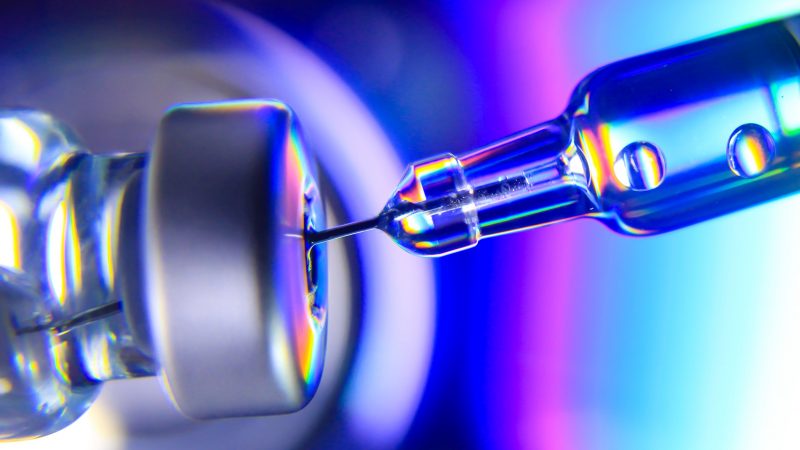 An Update on the Vaccination of America 
The Centers for Disease Control and Prevention (CDC) announced yesterday that nearly 33 million Americans have received at least one dose of a COVID-19 vaccine, with about 10 million being fully vaccinated. The CDC releases daily updates on their COVID Data Tracker page. All states are currently administering vaccines to healthcare workers and residents of long-term care facilities, and some are progressing on to vaccinating teachers and other frontline workers
Wednesday in the SBA
Today, the Small Business Administration (SBA) announced that it has approved $103 billion of Paycheck Protection Program Funds to more than 1.4 million small businesses. The press release also notes that the SBA is "following through on its commitment to take additional steps towards improving the speed to resolve data mismatches and eligibility concerns so that small businesses have as much time as possible to access much needed PPP funds, while maintaining the integrity of the program." Visit our lending resource page for more information on the PPP and other loan programs.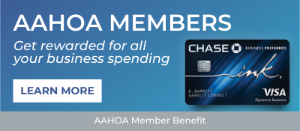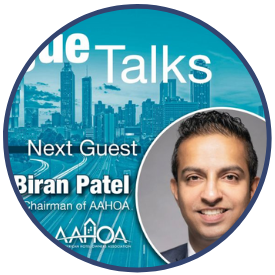 Teague Talks: AAHOA Chairman Biran Patel to Share Expertise at California Conference 
AAHOA Chairman Biran Patel will be the featured guest on the next installment of Teague Talks. Patel will sit down with host Teague Hunter at 10 a.m. EST Friday, February 12 for an in-depth conversation about the state of the industry as the coronavirus pandemic continues. Hunter is President and CEO of Hunter Hotel Advisors, the nation's leading investment advisory firm focused exclusively on the hotel industry. Don't miss it!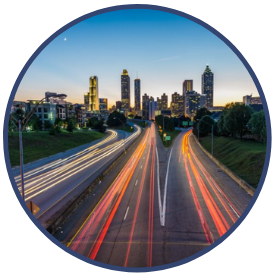 Kalibri Labs: 'Ahead of the Curve' Series Examines Impact of Pandemic on Specific Markets
In an effort to provide essential data to the industry at a critical time, Kalibri Labs has developed the 'Ahead of the Curve' series to take an in-depth look at the impact of the pandemic and potential shape of the recovery in specific markets. By understanding how the pandemic has impacted a market, industry leaders can begin to understand the drivers of the recovery in that market. The San Diego report is now available, with reports upcoming for San Francisco and Philadelphia.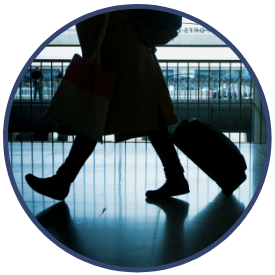 Travel Pulse: Vaccines Lead to Surge in Travel Planning 
Pandemic-weary people are ready for a vacation and vaccines are providing hope for many travelers. Longwoods International alongside Miles Partnership is tracking Americans' travel habits and has found that travel planning is at an all-time high. One of the biggest reasons is the hope provided through the vaccine rollout. In a recent survey, the percentage of travelers who say the coronavirus is greatly impacting their decision to travel during this time period has dropped to 40 percent, the lowest level since March 2020.
What Members Are Saying...
"Thanks to AAHOA for helping to stop this kind of issue from happening to other members."
– AAHOA Member, Arizona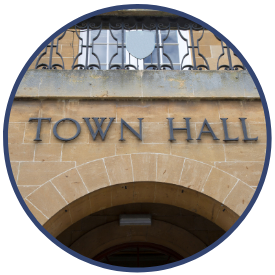 Live Event
AAHOA to Hold First In-person Town Hall of 2021 at Myrtle Beach Supply Show
South Carolina Regional Director Chetin (Chet) Patel and North Carolina Regional Director Akshat Patel will host a Town Hall on the second day of the 45th annual Hotel, Motel and Restaurant Supply Show of the Southeast, set for March 9-11 in Myrtle Beach, SC. AAHOA Chairman Biran Patel will co-host and AAHOA will man a booth on the trade show floor. To ensure the health and safety of attendees, organizers will provide masks or face shields, have temperature scanners on site, and encourage social distancing. See you there!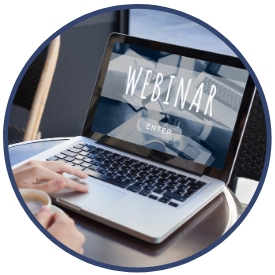 Webcast
How Our Hotels Increased RevPAR Indexes in 2020
Hotel properties worldwide struggled to stay open last year amid the COVID-19 pandemic, and many were forced to close their doors permanently. How were our hotels able to thrive and achieve outstanding RevPAR indexes? Join us to learn our top 10 key strategies for success and the rationale behind them.
3 p.m. EST Thursday, Feb. 11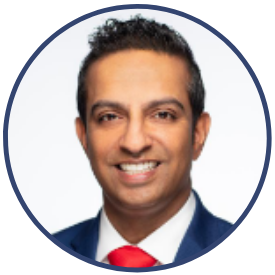 Virtual Event
A Conversation on PPP Lending: What Hoteliers Need to Know
Join AAHOA Chairman Biran Patel for an interactive discussion to uncover what hoteliers need to know about the Paycheck Protection Program, including more on Second Draw PPP loans. Patel will be joined by Mili Shah, Esq., MBA, SBA Lender, Ready Capital; and Keegan Bisch, Vice President, Stonehill, a hotel lending and debt financing firm. Don't miss this important conversation!
3 p.m. EST Tuesday, Feb. 16
Upcoming Industry Events & Webcasts 
Webinar
IWBI: Creating a Home Away from Home – Hospitality Leaders Put Health and Safety First
As people begin returning to the places they love, the hotels they trust to be a home away from home must put their health and well-being first. That's why Aimbridge Hospitality and Loews Hotels & Co are leading the charge with the WELL Health-Safety Rating as their vehicle. Tune in to hear representatives from each organization discuss their journey to prioritizing health and safety and the lasting impact COVID-19 will have on the hospitality industry.
12 Noon EST Thursday, Feb. 11
Webinar
Hotel Data Conference: Global Edition Set to Kick Off March 25
After 12 years of delivering the Hotel Data Conference in the U.S., they are expanding their flagship event to the rest of the world with the launch of the Hotel Data Conference: Global Edition on March 25, 2021! This conference will be tailored to the worldwide hotelier audience, with never-before-seen analyses and data-driven presentations that will help you chart a course to recovery. There will be nearly three hours of dedicated North America sessions. Conference highlights for North America include a macroeconomic overview, hotel performance overview, and more!
March 25
Webinar
Update on Hotels in CMBS Special Servicing: What's Next in Round Two? 
In this webinar, hosted by JMBM Global Hospitality Group®, industry experts will break down the current state of the distressed hotels market and CMBS special servicing. This program will explore the economic forecast for the hospitality industry in 2021 and beyond and try to answer your most pressing questions.
1:30 p.m. EST Thursday, Feb. 18
Upcoming AAHOA Events & Webcasts 
Webcast
How Our Hotels Increased RevPAR Indexes In 2020, 3-3:30 p.m. EST, Thursday, Feb. 11
Webcast
A Conversation on PPP Lending: What Hoteliers Need to Know, 3 p.m. EST Tuesday, Feb. 16
Webcast
How to Leverage Forward Looking Data to Identify Future Recovery Trends, 1-1:30 p.m. EST, Feb. 18
Webcast
The State of the U.S. Lodging Industry: CBRE's 2021 Outlook, 3-3:45 p.m. EST, Wednesday, Feb. 24
Town Hall
AAHOA Town Hall at HMRSSS, 12 noon EST Wednesday, March 10
Golf Tournament
AAHOA Southeast Texas Inaugural Charity Golf Tournament, 11:45 a.m. EST Tuesday, April 6
Golf Tournament
AAHOA Southwest- Phoenix Charity Golf Tournament, 11 a.m. EST Thursday, April 8
Golf Tournament
AAHOA North Central Inaugural Charity Golf Tournament, June 9-10, Deer Creek Golf Course, Clayton, IN
Golf Tournament
AAHOA Northwest Charity Golf Tournament, Aug. 23, Langdon Farms Golf Club,Aurora, OR
Golf Tournament
AAHOA North Carolina Charity Golf Tournament, Aug. 28-29, Rocky River Golf Club, Concord, NC
*Disclosure: AAHOA receives compensation from Chase.
Was this email forwarded to you? You can opt in, or opt back in, to receive these directly by signing up at myaahoa.com.

Asian American Hotel Owners Association, Inc.
Atlanta Headquarters
1100 Abernathy Road, Suite 725
Atlanta, GA 30328
Washington D.C. Office
601 New Jersey Avenue NW, Suite 610
Washington DC 20001
To update your subscription preferences, please email info@aahoa.com..