Click here if you are having trouble viewing this message.

Your Daily AAHOA Update for Wednesday, Feb. 3, 2021
Today's Top Stories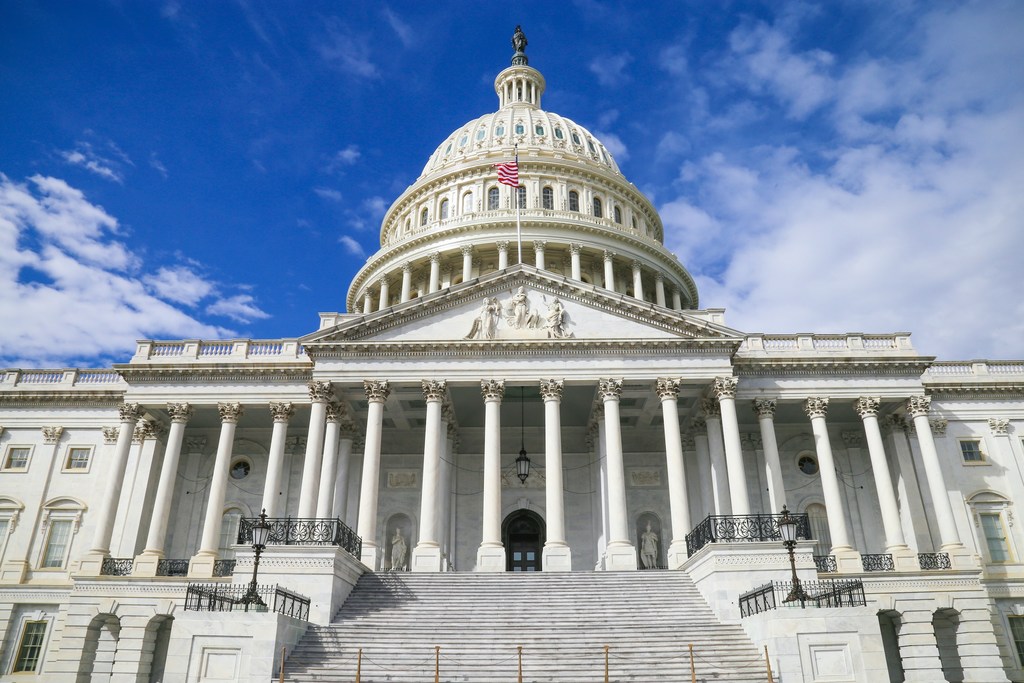 The Latest from Washington D.C.
Democrats in Washington, D.C. are laying the groundwork to push President Biden's $1.9 trillion American Rescue Plan through Congress. This emergency stimulus plan is designed to bolster the country's medical and economic response to the ongoing pandemic, and there are a number of labor-related provisions contained within the proposal.
Paid leave and unemployment compensation related to COVID-19 passed last spring, and the Biden administration is looking to reinstate and expand the provisions which expired in December. The proposal would also expand the CARES Act unemployment compensation until September 2021, and introduce a federally mandated $15 per hour minimum wage. A number of states already have plans to phase in an increased minimum wage, but this provision has received mixed reviews, even from key Democrats in Congress.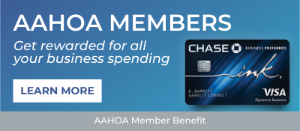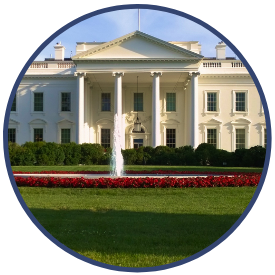 Coalition Letter to White House: 'A Testing Requirement for Domestic Air Travel Is
Unwarranted'
AAHOA joined a coalition of more than 20 other organizations last week in sending a letter to Jeffrey Zients, the White House COVID-19 Recovery Team Coordinator, regarding President Biden's Executive Order Promoting COVID-19 Safety in Domestic and International Travel. While the coalition supports many aspect of the EO, the group expressed concern about recent media reports that the CDC is considering a pre-departure testing requirement for domestic air travel. Given the strong scientific evidence that the risk of COVID-19 transmission onboard an aircraft is very low, the coalition believes that a testing requirement for domestic air travel is unwarranted.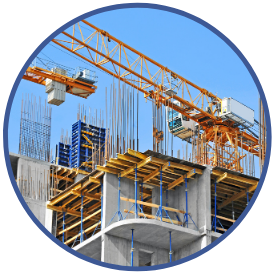 Lodging Econometrics: Marriott, Hilton, IHG Lead the Charge in U.S. Hotel Construction
In the recently released Q4'20 United States Construction Pipeline Trend Report from Lodging Econometrics (LE), the franchise companies with the largest U.S. construction pipelines at year-end 2020 are Marriott International with 1,397 projects (184,775 rooms), followed by Hilton Worldwide with 1,290 projects (150,294 rooms), and InterContinental Hotels Group (IHG) with 826 projects (84,397 rooms). These three companies combined account for 67% of the projects and 65% of the rooms in the total U.S. construction pipeline.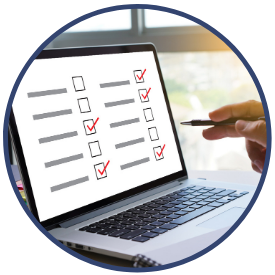 i-Meet Survey: Face-to-Face Events Expected to Make a Comeback in Q3/Q4 2021
Face-to face events will continue to lag throughout 2021, not returning to at least 80% of pre-COVID-19 until 2022-23. That was the main takeaway from i-Meet's Planner Confidence Index, which is based on a weekly survey that records and trends the evolving opinions of meeting professionals on when they expect to resume face-to-face events. The top answers for resuming in-person events are Q3 2021 (25%) and Q4 2021 (27%). Top answers for returning to at least 80% of pre-COVID-19 annual levels: 2023 (85%); 2022 (61%); 2021 (15%).
What Members Are Saying...
"I want you to know that we appreciate you for all that you do for us, updating and keeping the hospitality community informed."
– AAHOA Lifetime Member, California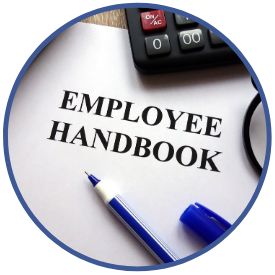 Webcast
Employee Handbook Essentials: What Hoteliers Need to Know to Avoid Lawsuits
With employment claims on the rise in the COVID-19 era, hotels are finding that incorrect or missing staff handbook policies are drastically increasing the likelihood of being sued by employees, the cost of which can be significant. Join this informative webcast, presented by an expert employment attorney, to learn why an employee handbook is essential and what your handbook must address to protect your bottom line.
1 p.m. EST Thursday, Feb. 4, 2021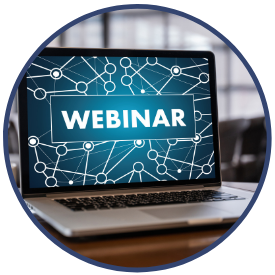 Webcast
Getting the Most from Your SBA Loan in the COVID-19 Economy
The COVID-19 pandemic was a financial blow to many businesses, especially in the hotel and lodging industry. For those looking to recover, the Economic Aid Act, passed in late December of 2020, includes attractive incentives for new and existing borrowers to move into an SBA 7a loan where there is subsidy and payment assistance, and no SBA guaranty fee, etc. In this webinar, hosts Rick Patel and Krishan Patel of GRP Capital will discuss the latest benefits and how borrowers can take advantage of them.
3 p.m. EST Thursday, Feb. 4, 2021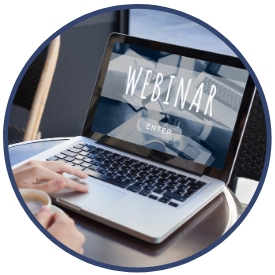 Webcast
The State of the U.S. Lodging Industry: CBRE's 2021 Outlook
The outbreak of COVID-19 in 2020 led to a dramatic downturn in occupancy and revenue for the U.S. lodging industry. As a result, RevPAR and profit levels were among the lowest observed by CBRE in the 84 years they have been tracking the performance of U.S. hotels. Join us for a look at hotel performance in 2020 and our projected outlook for 2021 as it pertains to lower-priced, mid-priced, and upper-priced segments, as well as to the lodging industry as a whole.
3 p.m. EST Wednesday, Feb. 24, 2021
Upcoming Industry Events & Webcasts 
Webinar
Update on Hotels in CMBS Special Servicing: What's Next in Round Two?
In this webinar, hosted by JMBM Global Hospitality Group®, industry experts will break down the current state of the distressed hotels market and CMBS special servicing. This program will explore the economic forecast for the hospitality industry in 2021 and beyond and try to answer your most pressing questions.
1:30 p.m. EST Thursday, Feb. 18, 2021
Webinar
USTA: The Technologies Revolutionizing the Future of Travel
Tune in for the next Assessing Recovery webinar, which will focus on how the growing use of biometrics and various touchless solutions throughout the traveler journey will help drive the future of safe, secure, and efficient travel. Learn how airlines, airports, hotels, and other industry segments are leveraging these technologies to promote an enhanced travel experience.
12 noon EST Thursday, Feb. 18, 2021
Webinar
eCornell: The Biden NLRB – Bipartisan Perspectives 
On the day he was inaugurated, President Biden summarily removed Peter Robb from his position as General Counsel of the National Labor Relations Board (NLRB). The position is independent from the NLRB and responsible for the investigation and prosecution of unfair labor practice cases. President Biden will ultimately replace Robb with a General Counsel more favorably inclined toward organized labor. This live webinar brings together two former NLRB members — a Democrat and a Republican — for a conversation about the future of the NLRB and how labor law might evolve during the Biden administration.
1 p.m. EST Tuesday, Feb. 9, 2021
Upcoming AAHOA Events & Webcasts 
*Disclosure: AAHOA receives compensation from Chase.
Was this email forwarded to you? You can opt in, or opt back in, to receive these directly by signing up at myaahoa.com.

Asian American Hotel Owners Association, Inc.
Atlanta Headquarters
1100 Abernathy Road, Suite 725
Atlanta, GA 30328
Washington D.C. Office
601 New Jersey Avenue NW, Suite 610
Washington DC 20001
To update your subscription preferences, please email info@aahoa.com..