Click here if you are having trouble viewing this message.

Your Daily AAHOA Update for Monday, Feb. 1, 2021
Today's Top Stories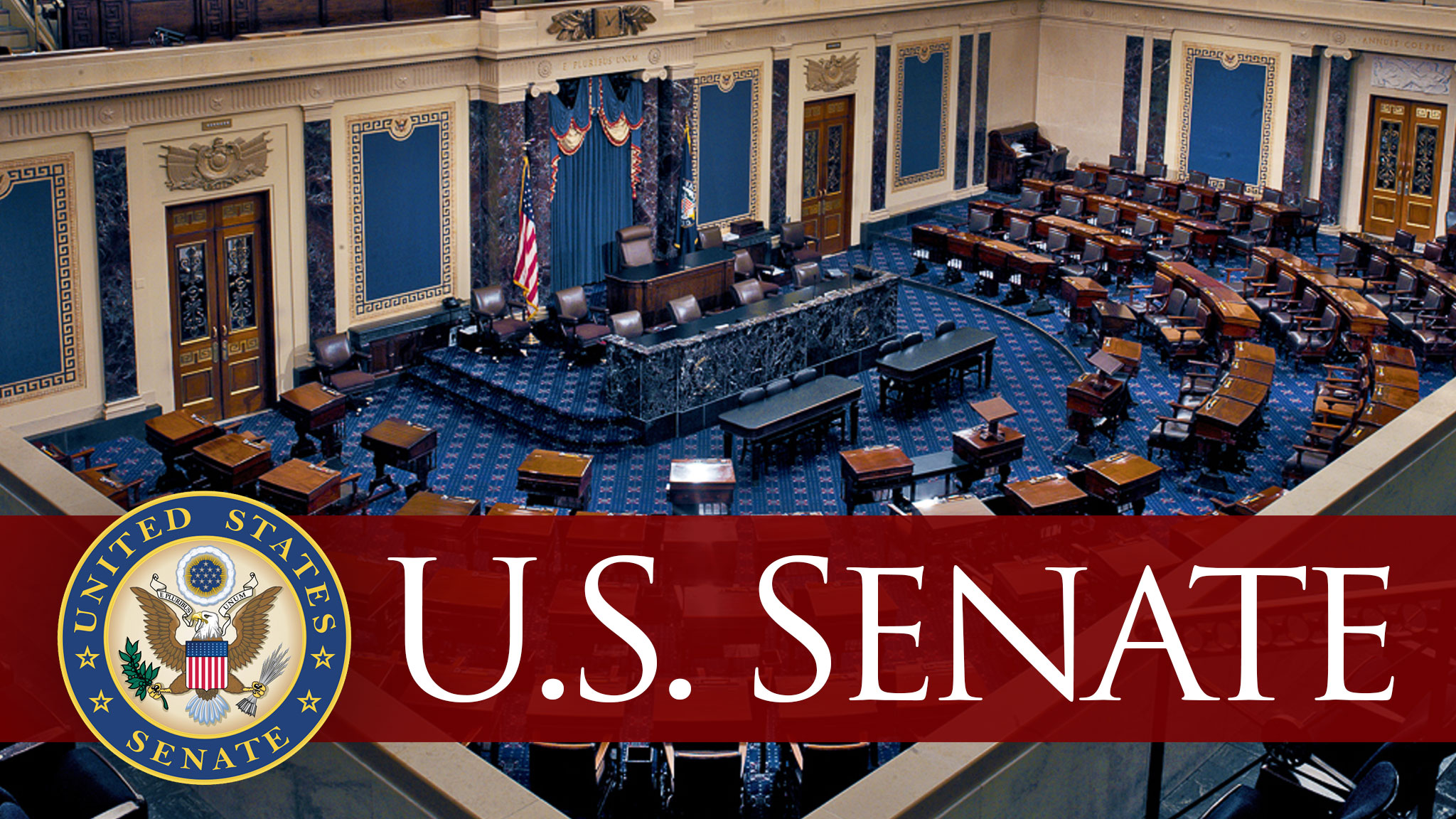 The Latest from Washington D.C.
Earlier today, Senate Republicans released a $618-billion pandemic relief package as a counter offer to President Biden's $1.9-trillion American Rescue Plan. The GOP proposal could be a starting point for a bipartisan bill that mirrors components from the larger Biden plan, including funding for vaccines, PPE, and testing while extending unemployment assistance. A group of 10 GOP senators who proposed the smaller relief bill will meet with President Biden and Vice President Harris at the White House this afternoon to discuss the alternative proposal.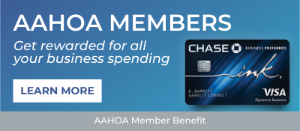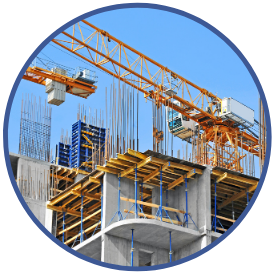 Lodging Econometrics: The New York City Market is Back on Top and Leads the U.S. Construction Pipeline
In the recent U.S. Construction Pipeline Trend Report released by Lodging Econometrics (LE), at the close the fourth quarter of 2020 and after more than 6 quarters since leading all U.S. markets in the number of pipeline projects, New York City has regained top billing again with 150 projects/25,640 rooms. Other U.S. markets that follow are Los Angeles with 148 projects/24,808 rooms; Dallas with 147 projects/17,756 rooms; Atlanta with 140 projects/19,863 rooms, recording a record-high number of rooms; and Orlando with 112 projects/19,764 rooms, a record-high pipeline project count for the market.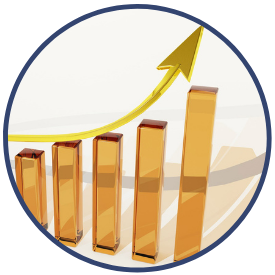 CBRE: Recovery Still Underway As GDP Grows by 4.0% in Q4 2020
U.S. GDP grew by 4.0% in Q4 2020, in line with CBRE's forecast but just below consensus expectations of 4.3%. Q4 2020 growth was driven by residential construction, exports, and companies investing in new equipment. CBRE expects growth to moderate further in Q1, but rapidly accelerate in H2 2021. For full-year 2021, CBRE forecasts GDP growth of 4.9%. CBRE has also upgraded its 2022 GDP forecast to 4.2% from 2.9%, reflecting additional fiscal support from the Biden administration and a robust recovery once the COVID-19 crisis is fully resolved.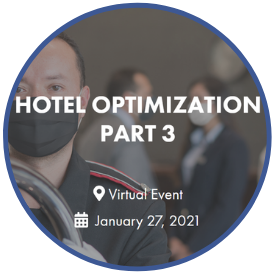 ICYMI: Hotel Optimization Part 3 – Where Do We Go from Here?
The coronavirus pandemic has left many asking, "Where do we go from here?" AAHOA Chairman Biran Patel and Treasurer Nishant (Neal) Patel were among the featured speakers who answered that question and more last week at Hotel Optimization Part 3. This virtual event series, created in partnership with AAHOA, provides clear insight, opinion, and forecasting to help you better understand your options of getting back to profitability ... and fast. If you were unable to attend the events, you can watch parts 1-3 on demand.
What Members Are Saying...
"Thank you so much for all your help [connecting us with our brand]!"
– AAHOA Member, North Carolina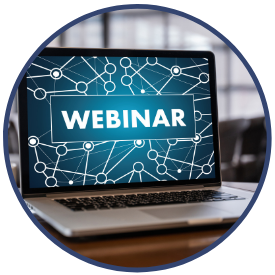 Webcast
TOMORROW | The ADR Pandemic: How to Avoid the Downward Spiral
Uncertainty about COVID-19 continues to impact the hotel industry, affecting key performance indicators such as ADR. As a result, many hoteliers are facing the challenge of protecting rate in a low demand environment. Join us for an eye-opening conversation with Lily Mockerman, CEO of TCRM and Founding Partner of ThinkUp Enterprises, and Tammy Gillis, CEO of Gillis Sales, to find out how hotels can avoid the "race to the bottom" as many demand generators are not expected to return until the second half of the year.
3 p.m. EST Tuesday, Feb. 2, 2021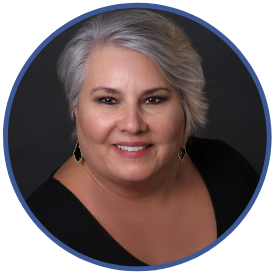 Webcast
Update on Hotels in CMBS Special Servicing: What's Next in Round Two?
The recently passed second round of the CARES Act may provide some financial assistance to hotels suffering from the COVID-19 pandemic's economic impact. What will recovery look like? What happens with an "uneven" recovery? How are CMBS special servicers reacting to the volume of distressed hotel loans and maturities on the horizon? What will special servicers do as the first and second rounds of forbearance expire? Join us with guest speaker Ann Hambly, (Founder & CEO, 1st Service Solutions) as we give an update on CMBS special servicing and what's next.
3 p.m. EST Wednesday, Feb. 3, 2021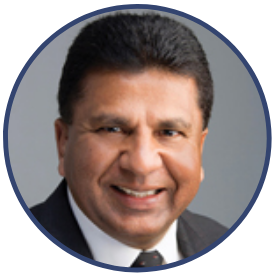 Virtual Event
Southwest Region Virtual Event: Albuquerque Tax Incentive
Join us as Southwest Regional Director Imesh Vaidya hosts Southwest Region Virtual Event: Albuquerque Tax Incentive to discuss a proposal to implement a 2% tax incentive district for Albuquerque. Tania Armenta, President & CEO of Visit Albuquerque, will be on hand to answer questions and disucss the proposal. 
The new district would specifically assist Visit Albuquerque in marketing the city and incentivize events that could bring room nights to the lodging industry. 
3 p.m. MST Tuesday, Feb. 9, 2021
Upcoming Industry Events & Webcasts 
Virtual Event
Hotel Data Conference: Global Edition Set to Kick Off March 25
After 12 years of delivering the Hotel Data Conference in the U.S., they are expanding their flagship event to the rest of the world with the launch of the Hotel Data Conference: Global Edition on March 25, 2021! This conference will be tailored to the worldwide hotelier audience, with never-before-seen analyses and data-driven presentations that will help you chart a course to recovery. There will be nearly three hours of dedicated North America sessions. Conference highlights for North America include a macroeconomic overview, hotel performance overview, and more!
March 25, 2021
Webinar
Hotel Business: Industry Outlook 2021 – Numbers & Analysis
This Hotel Business event will bring together thought leaders to discuss the 2021 hospitality industry outlook from a statistical perspective, what to expect in such a pivotal year, and what it all means for travel, tourism, and the hotel industry. A panel of experts will provide insight on expectations going forward, analyses of industry impact, and solutions on how to manage a road to recovery. You will learn about:
Chain-scale forecasts

Construction pipeline

Key metrics such as RevPAR, ADR, occupancy, supply & demand, COPE revenue, hotel/room closures

And more
2 p.m. EST Tuesday, Feb. 16, 2021
Webinar
FRLA: Navigating the Path to a $15 Minimum Wage – Lessons from California and Other States 
The sharp increases in minimum wage that Florida business owners now face will force changes to restaurant and hotel business models. FTR Hospitality, a financial, technology, and strategic consulting firm, will share lessons learned from other states like California, where they've helped clients navigate the path to a $15 minimum wage. From business model to back-office restructurings, FTR and its clients will share invaluable experience around what works and what doesn't when adjusting to new labor cost realities.
10:30 a.m. EST Tuesday, Feb. 9, 2021
Upcoming AAHOA Events & Webcasts 
Webcast
The ADR Pandemic: How to Avoid the Downward Spiral, 3-3:30 p.m. EST, Tuesday, Feb. 2, 2021
Webcast
Update on Hotels in CMBS Special Servicing: What's Next in Round Two?, 3-3:30 p.m. EST, Wednesday, Feb. 3, 2021
Webcast
Employee Handbook Essentials: What Hoteliers Need to Know to Avoid Lawsuits, 1-1:30 p.m. EST, Thursday, Feb. 4, 2021
Webcast
Getting the Most from Your SBA Loan in the COVID-19 Economy
- 3-3:30 p.m. EDT, February 4
Webcast
Increase Guest and Employee Engagement by Confronting and Mitigating Bias on the Front Line, 3-3:30 p.m. EST, Tuesday, Feb. 9, 2021
Virtual Event
Southwest Region Virtual Event: New Mexico Tax Update (tbd on title), 1 p.m. EST Tuesday, Feb. 9, 2021
Webcast
How Our Hotels Increased RevPAR Indexes In 2020, 3-3:30 p.m. EST, Thursday, Feb. 11, 2021
Webcast
The State of the U.S. Lodging Industry: CBRE's 2021 Outlook, 3-3:45 p.m. EDT, Wednesday, Feb. 24, 2021
*Disclosure: AAHOA receives compensation from Chase.
Was this email forwarded to you? You can opt in, or opt back in, to receive these directly by signing up at myaahoa.com.

Asian American Hotel Owners Association, Inc.
Atlanta Headquarters
1100 Abernathy Road, Suite 725
Atlanta, GA 30328
Washington D.C. Office
601 New Jersey Avenue NW, Suite 610
Washington DC 20001
To update your subscription preferences, please email info@aahoa.com..