Click here if you are having trouble viewing this message.

Your Daily AAHOA Update for Thursday, Jan. 28, 2021
Today's Top Stories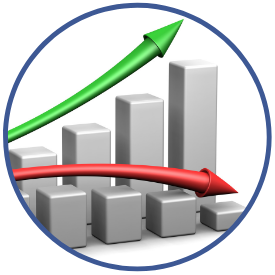 HotStats: After Unanticipated 2020, Hotel Industry Knows What It's Up Against
The end of 2020 is not the end of the problems for the global hotel industry, but it does bring hope on the wings of a vaccine that, in time, could be a panacea for what ails it: fear. The hotel industry does not perform well without its most significant ingredient: people. The pandemic has removed that element. In its place sit unused guestrooms, vacant restaurants, and empty conference and meeting spaces. It's a recipe for disaster, which is exactly what was concocted last year. But the close of the calendar doesn't automatically mean a brighter 2021. It will still take time.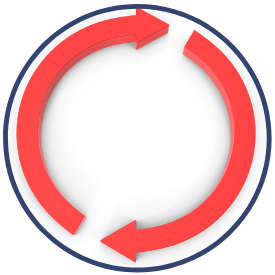 CoStar: U.S. Hotel Industry Poised for 'Longest Cycle in History'
Even before the onset of the ongoing COVID-19 pandemic, the hotel industry was undergoing something of a reckoning, AAHOA Member and Noble Investment Group Senior Managing Principal/CEO Mit Shah said. With operating costs rising and revenues flat, he said, it was important for hotel investors to recognize not all brands, segments, and markets were as poised for success going forward, and that knowledge was driving strategic discussions. "I think most of us knew there were going to be winners and losers, and for the first time we thought about market research in a new way," Shah said, speaking during the "A Focus on the Americas" panel during the online American Lodging Investment Summit Winter Update conference.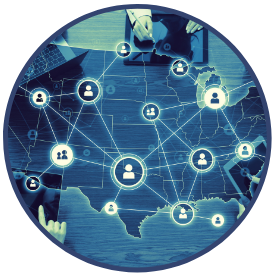 Kalibri Labs: 'Ahead of the Curve' Series Examines Impact of Pandemic on Specific Markets
In an effort to provide essential data to the industry at a critical time, Kalibri Labs has developed the "Ahead of the Curve" series to take an in-depth look at the impact of the pandemic and potential shape of the recovery in specific markets. By understanding how the pandemic has impacted a market, industry leaders can begin to understand the drivers of the recovery in that market. The Austin, TX, report is now available, with reports upcoming for San Diego, San Francisco, and Philadelphia.
What Members Are Saying...
"I am only in my third year owning a 22-room hotel. I am so grateful for this AAHOA webinar and for all your support and information."
– Webcast Attendee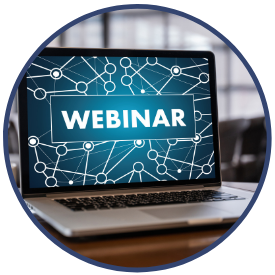 Webcast
The ADR Pandemic: How to Avoid the Downward Spiral
Uncertainty about COVID-19 continues to impact the hotel industry, affecting key performance indicators such as ADR. As a result, many hoteliers are facing the challenge of protecting rate in a low demand environment. Join us for an eye-opening conversation with Lily Mockerman, CEO of TCRM and Founding Partner of ThinkUp Enterprises, and Tammy Gillis, CEO of Gillis Sales, to find out how hotels can avoid the "race to the bottom" as many demand generators are not expected to return until the second half of the year.
3 p.m. EST Tuesday, Feb. 2, 2021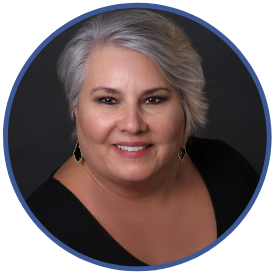 Webcast
Update on Hotels in CMBS Special Servicing: What's Next in Round Two?
The recently passed second round of the CARES Act may provide some financial assistance to hotels suffering from the COVID-19 pandemic's economic impact. What will recovery look like? What happens with an "uneven" recovery? How are CMBS special servicers reacting to the volume of distressed hotel loans and maturities on the horizon? What will special servicers do as the first and second rounds of forbearance expire? Join us with guest speaker Ann Hambly, (Founder & CEO, 1st Service Solutions) as we give an update on CMBS special servicing and what's next.
3 p.m. EST Wednesday, Feb. 3, 2021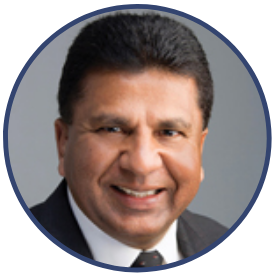 Virtual Event
Southwest Region Virtual Event: Albuquerque Tax Incentive
Join us as Southwest Regional Director Imesh Vaidya hosts Southwest Region Virtual Event: Albuquerque Tax Incentive to discuss a proposal to implement a 2% tax incentive district for Albuquerque. The new district would specifically assist Visit Albuquerque in marketing the city and incentivize events that could bring room nights to the lodging industry.
1 p.m. EST Tuesday, Feb. 9, 2021
Upcoming Industry Events & Webcasts 
Virtual Event
BLLA: 2021 Boutique Hotel Investment Conference Kicks Off in June
The theme for the Boutique Lifestyle Leaders Association's 2021 Boutique Hotel Investment Conference is "Keep Your Identity & Stay Boutique: How to Invest in the New Era in Hospitality." The agenda is now live and features various conversations on a multitude of investment, finance, and real estate topics with a focus on how hotels can keep their identity, and thus their independence. This year's event also offers a new VIP-level ticket for non-members that grants access to the content for two months. (AAHOA Members, you'll get unlimited access to all content in the member portal!).Ticket prices will increase on February 1, so don't wait. Sign up now!
June 2-3, 2021
Webinar
GBTA: 2020 Business Travel Index – Data and Insights
When will business travel recover post-COVID-19? How will industry recovery look around the world? How bad was 2020 for the business travel industry? The GBTA BTI™ explores the outlook for business travel spending over the next three years. The BTI™ is an exhaustive study of business travel spending and growth covering 73 countries across 44 industries. Now in its 12th year, the report is a critical planning tool throughout the industry. This webinar will cover the expectations for business travel trip volume, group vs. transient travel trends, international outbound business travel, and business travel price inflation. If you want to know what will happen with business travel, don't miss this exclusive 90-minute session and the opportunity to ask questions!
11 a.m. EST Tuesday, Feb. 2, 2021
Virtual Event
Attention, California Hoteliers: The 2021 Virtual Outlook Forum Is Set 
Visit California's 2021 Virtual Outlook Forum is set for February 18-19. This year's agenda is packed with meaningful insights, future trends, and best practices that will accelerate the industry's recovery in 2021 and beyond. This live virtual event will consist of four tracks – Innovate, Disrupt, Rebuild, Future Forward – and will feature valuable content for executives and emerging leaders. Don't miss it! 
February 18-19, 2021
Upcoming AAHOA Events & Webcasts 
Webcast
The ADR Pandemic: How to Avoid the Downward Spiral, 3-3:30 p.m. EST, Tuesday, Feb. 2, 2021
Webcast
Update on Hotels in CMBS Special Servicing: What's Next in Round Two?, 3-3:30 p.m. EST, Wednesday, Feb. 3, 2021
Webcast
Employee Handbook Essentials: What Hoteliers Need to Know to Avoid Lawsuits, 1-1:30 p.m. EST, Thursday, Feb. 4, 2021
Webcast
Increase Guest and Employee Engagement by Confronting and Mitigating Bias on the Front Line, 3-3:30 p.m. EST, Tuesday, Feb. 9, 2021
Virtual Event
Southwest Region Virtual Event: New Mexico Tax Update (tbd on title), 1 p.m. EST Tuesday, Feb. 9, 2021
Webcast
How Our Hotels Increased RevPAR Indexes In 2020, 3-3:30 p.m. EST, Thursday, Feb. 11, 2021
Webcast
The State of the U.S. Lodging Industry: CBRE's 2021 Outlook, 3-3:45 p.m. EDT, Wednesday, Feb. 24, 2021
*Disclosure: AAHOA receives compensation from Chase.
Was this email forwarded to you? You can opt in, or opt back in, to receive these directly by signing up at myaahoa.com.

Asian American Hotel Owners Association, Inc.
Atlanta Headquarters
1100 Abernathy Road, Suite 725
Atlanta, GA 30328
Washington D.C. Office
601 New Jersey Avenue NW, Suite 610
Washington DC 20001
To update your subscription preferences, please email info@aahoa.com..