Click here if you are having trouble viewing this message.

Your Daily AAHOA Update for Tuesday, Jan. 26, 2021
Today's Top Stories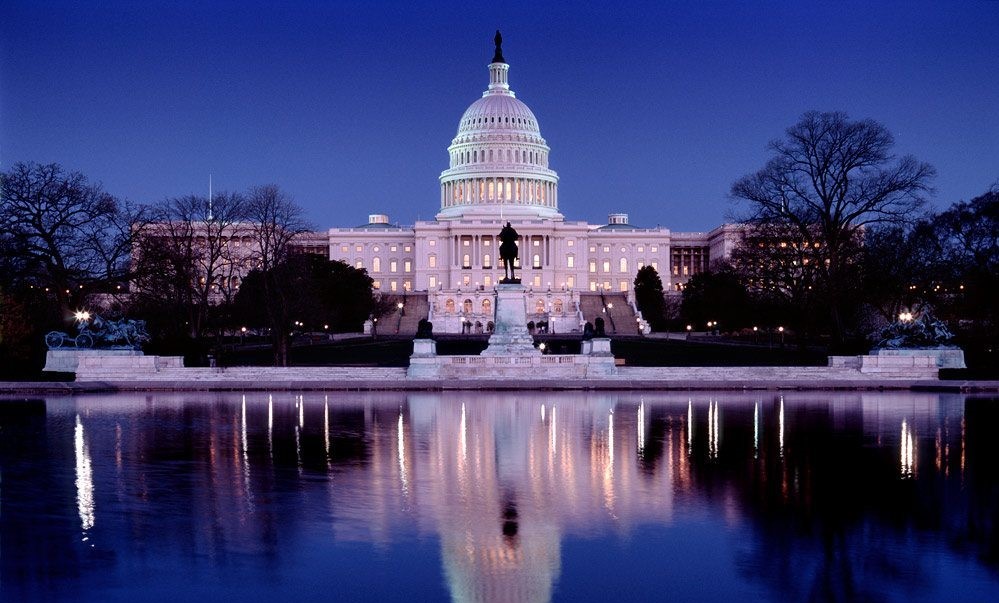 The Latest from Washington D.C.
Earlier today, Congressional Democrats reintroduced a bill to raise the federal minimum wage to $15 an hour by 2025. The House voted to pass the same legislation last year, but the bill was never brought to the floor for a vote in the Republican-controlled Senate. Democrats now control the Senate, but the prospects of the bill passing remain slim as Democrats would either need to break a Republican filibuster in the Senate or pass the bill using budget reconciliation.
The AAHOA Government Affairs team is monitoring all Congressional actions related to this bill and will keep AAHOA Members apprised of any developments.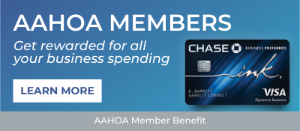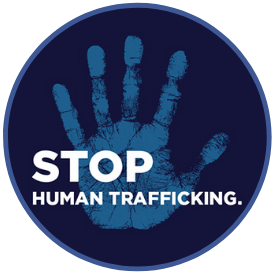 Time's Running Out! Register Now for AAHOA's Live HTAT Training Session Taking Place Tomorrow
As National Slavery & Human Trafficking Prevention Month nears an end, there's no better time to get yourself and your employees trained to spot the signs of trafficking to help save both lives and livelihoods. To help, we're offering Virtual Training Group Session: BEST Inhospitable to Human Trafficking Training, Sponsored by AAHOA at 3 p.m. tomorrow, January 27. "Hoteliers can join the movement with AAHOA, as each member can have a role to play in helping protect those from exploitation," AAHOA Member Sunny Tolani said. "All hoteliers should get their company and employees involved, and do their part at each of their hotels." You must be an AAHOA Member to attend.
3 p.m. EST Wednesday, Jan. 27, 2021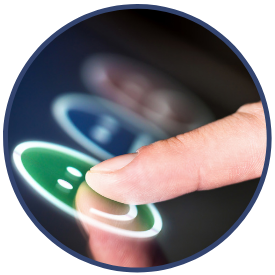 The Harris Poll: Some Good News for Hoteliers in Latest COVID-19 Tracker
In its latest survey, The Harris Poll asked Americans if they support or oppose key items in President Biden's initial policy agenda and found that most Americans - including half or more of Republicans - support the policies. The key takeaway for AAHOA Members is that Biden sees the highest support (78%) for providing $175 billion in low-interest loans to small businesses. The data also found that consumers are anxious to start spending on the things they've been denied over the past year—like travel. That's welcome news indeed for the hospitality industry.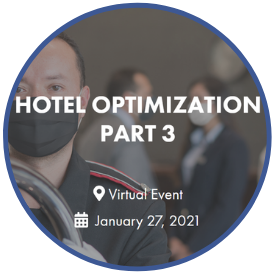 TOMORROW |  Hotel Optimization Part 3: Where Do We Go from Here?
The coronavirus pandemic has left many asking, "Where do we go from here?" AAHOA Chairman Biran Patel and Secretary Nishant (Neal) Patel will be among the featured speakers who will answer those questions and more at Hotel Optimization Part 3, set for tomorrow. This virtual event series, created in partnership with AAHOA, will provide clear insight, opinion and forecasting to help you better understand your options of getting back to profitability ... and fast. View the agenda and register for your FREE pass. We'll see you tomorrow!
10 a.m.-1 p.m. EST tomorrow, Jan. 27, 2021
What Members Are Saying...
"I thank you and the entire staff for being advocates for membership."
– Lifetime Member, Texas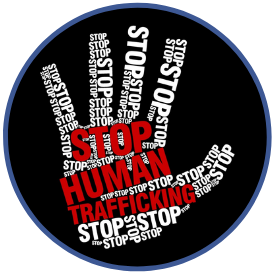 Webcast
Understanding Human Trafficking and Child Exploitation 
This session will provide a detailed overview of human trafficking and its impact on children in particular. You will learn what it is, how it happens, and why it is so prevalent, as well as what makes certain groups more vulnerable to exploitation and how you can identify and respond to individuals in need. Experts will also discuss important red flags for hotel staff to help spot human trafficking.
3 p.m. EST Thursday, Jan. 28, 2021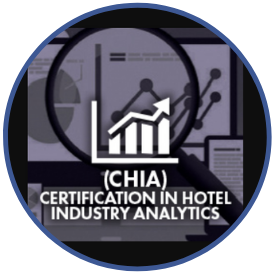 Certificate
Don't Wait! Register Today to Get Your CHIA Certificate As Seats Are Filling Up Fast
AAHOA's virtual Certification in Hotel Industry Analytics (CHIA) is available once again, but space is running out fast. The CHIA is the leading certification for industry professionals focused on analytics. Held in partnership with STR, AHLEI, and ICHRIE, this program teaches you how to read, understand, and interpret statistical hotel data to help you strategically set rates and make business decisions. The exam is a timed 90 minutes and will be administered Friday, March 26 through Monday, March 29 at 11:59 p.m. EDT. Registration is capped at the first 50 registrants and only members in good standing can participate. The cost of registration is $199. Non-members and Future Hoteliers will first be required to sign up for AAHOA membership ($199) in addition to the cost of registration. Don't wait as seats are limited!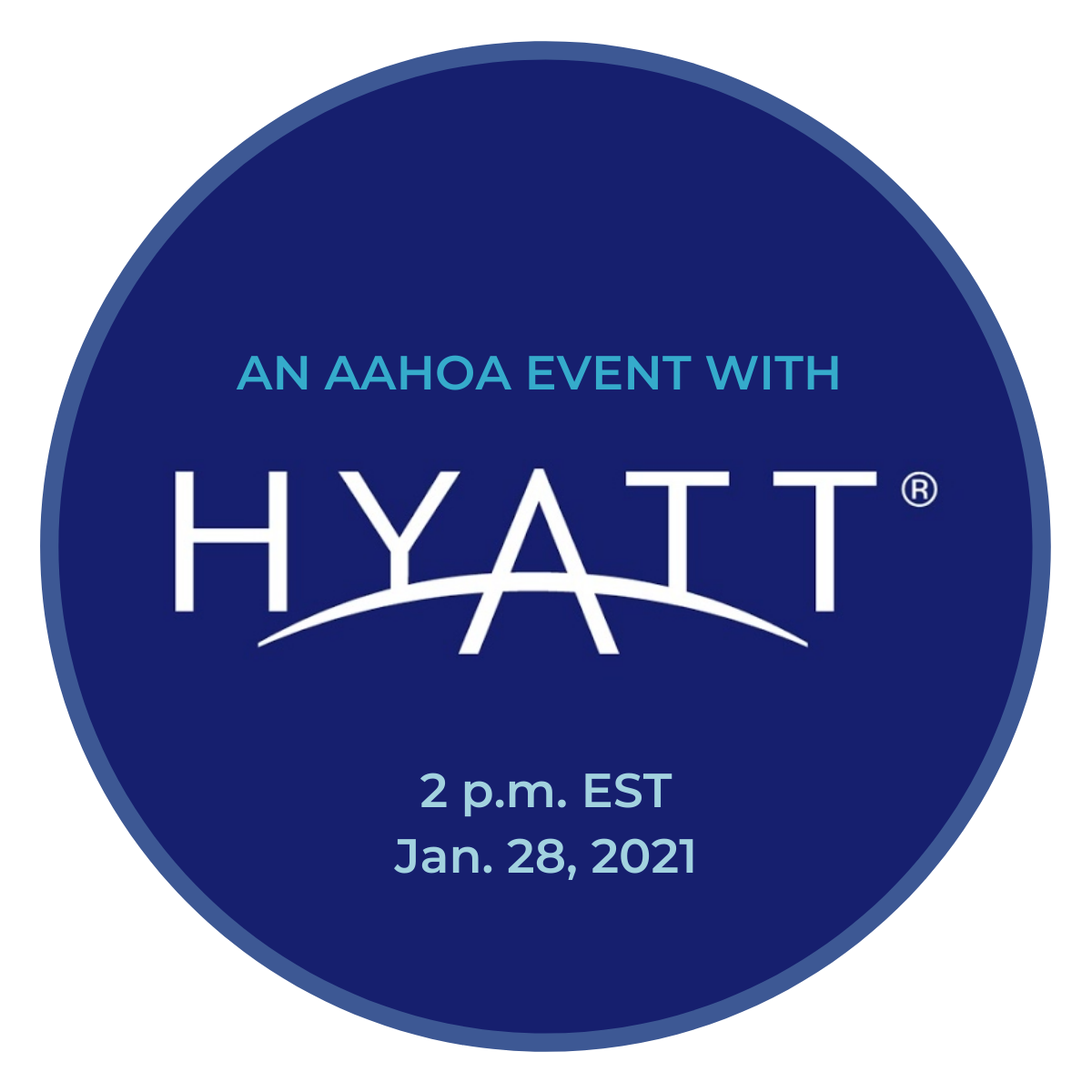 Virtual Event
Navigating the Road to Recovery in a Post-COVID-19 World: A Conversation with Hyatt Hotels
Join Washington DC Area Regional Director Sandip Patel as he hosts Navigating the Road to Recovery in a Post-COVID-19 World: A Conversation with Hyatt, where the ongoing recovery of the hotel industry amidst a continuing pandemic will be the top-of-mind topic of discussion. HotStas' David Eisen will moderate a panel of Hyatt leaders, including Jim Tierney, Melissa Masitto and Brian Contreras, with appearances by AAHOA Lifetime Member and Past Chairman Mehul Patel of Newcrest Image and Steven Nicholas of Noble Investment Group.
Email your questions at least 24 hours in advance to franchise@aahoa.com
2 p.m. EST Thursday, Jan. 28, 2021
Upcoming Industry Events & Webcasts 
Live Webinar
Mandatory COVID Vaccination for Hotel Workers: What Can (and Should) Hotel Employers Do?
As we anxiously await widespread availability of an effective and safe COVID-19 vaccine, many are wondering how hotel employers should deal with the question of mandatory COVID vaccination for some or all hotel employees. Tune in for a Zoom roundtable with JMBM Labor & Employment Partner Travis Gemoets, moderated by Global Hospitality Group® Chairman Jim Butler and featuring incisive questions to lay out vital, practical answers on the timely issue of mandatory vaccinations.
12 noon EST Wednesday, Jan. 27, 2021
Webinar
ICYMI: USTA – Exploring the Impact of the COVID-19 Vaccine on the Recovery of Travel
The COVID-19 vaccine rollout has begun in the U.S., providing a long-awaited light at the end of the pandemic tunnel and bringing to life the number one assurance travelers need—a vaccine. In this webinar, the USTA shares the latest data on the correlation between inoculation and travel motivation, plus what impacts uncertainty around vaccine distribution and accessibility have on consumer confidence. Hear a professional medical perspective—Dr. Trish Perl—on vaccine safety, distribution and immunity and what the travel industry is advocating for at a federal level regarding vaccines.
Live Webinar
American Express: The Global Economy – 2021 Outlook
Are you looking to explore factors and events that could support economic recovery in 2021? Join AAHOA Silver Partner American Express as they partner with The Economist Intelligence Unit to provide insights to help navigate the current business environment. This installment of the ongoing webinar series will gauge the effect of COVID-19 on the global economy and examine how new U.S. political policies may have an impact.
3 p.m. EST Thursday, Jan. 28, 2021
Upcoming AAHOA Events & Webcasts 
Webcast
What Employers Can Expect from the New Administration, 11-11:30 a.m. EST, Tuesday, Jan. 26, 2021
Webcast
Hotel Valuation Outlook: What to Expect in 2021, 3-3:30 p.m. EST, Tuesday, Jan. 26, 2021
Live Training
AAHOA Offering Live Training Session to Members to Help Fight Human Trafficking, 3 p.m. EST, Wednesday, Jan. 27, 2021
Virtual Event
Navigating the Road to Recovery in a Post-COVID-19 World: A Conversation with Hyatt, 2 p.m. EST Thursday, Jan. 28, 2021
Webcast
Understanding Human Trafficking and Child Exploitation, 3-4 p.m. EST Thursday, Jan. 28, 2021
Webcast
The ADR Pandemic: How to Avoid the Downward Spiral, 3-3:30 p.m. EST, Tuesday, Feb. 2, 2021
Webcast
Update on Hotels in CMBS Special Servicing: What's Next in Round Two?, 3-3:30 p.m. EST, Wednesday, Feb. 3, 2021
Webcast
Employee Handbook Essentials: What Hoteliers Need to Know to Avoid Lawsuits, 1-1:30 p.m. EST, Thursday, Feb. 4, 2021
Webcast
Increase Guest and Employee Engagement by Confronting and Mitigating Bias on the Front Line, 3-3:30 p.m. EST, Tuesday, Feb. 9, 2021
Webcast
How Our Hotels Increased RevPAR Indexes In 2020, 3-3:30 p.m. EST, Thursday, Feb. 11, 2021
Webcast
The State of the U.S. Lodging Industry: CBRE's 2021 Outlook, 3-3:45 p.m. EDT, Wednesday, Feb. 24, 2021
*Disclosure: AAHOA receives compensation from Chase.
Was this email forwarded to you? You can opt in, or opt back in, to receive these directly by signing up at myaahoa.com.

Asian American Hotel Owners Association, Inc.
Atlanta Headquarters
1100 Abernathy Road, Suite 725
Atlanta, GA 30328
Washington D.C. Office
601 New Jersey Avenue NW, Suite 610
Washington DC 20001
To update your subscription preferences, please email info@aahoa.com..