Click here if you are having trouble viewing this message.

Your Daily AAHOA Update for Thursday, Jan. 21, 2021
Today's Top Stories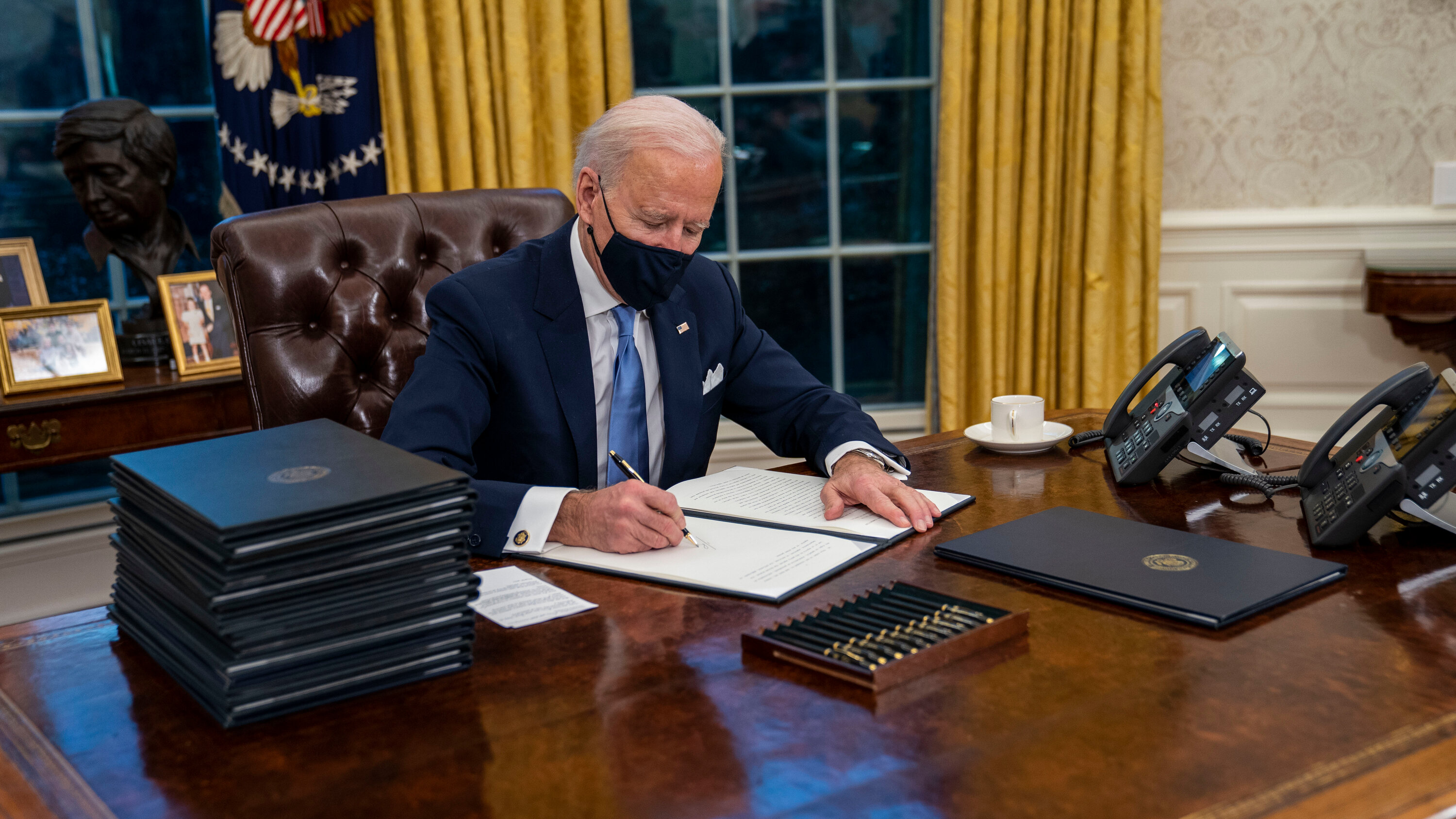 The Latest from Washington D.C.
President Joe Biden signed 17 executive orders yesterday, moving to roll back Trump-era policies while positioning the fledgling administration to tackle the pandemic, climate change, and racial justice. Earlier this afternoon, President Biden released a national strategy to guide the pandemic response. The COVID-19 National Action Plan focuses on vaccine distribution, mask mandates, and provisions to make schooling and travel safer. In the speech unveiling the plan, President Biden took a cautious approach, stating: 
"Things are going to continue to get worse before they get better. The memorial we held two nights ago will not be our last one, unfortunately. The death toll will likely top 500,000 next month. And the cases will continue to mount. We didn't get into this mess overnight, and it's going to take months for us to turn things around. But let me be equally clear. We will get through this. We will defeat this pandemic. And to a nation waiting for action, let me be the clearest on this point: Help is on the way."
House Democrats plan to immediately pass President Biden's pandemic relief bill, yet there are likely roadblocks from GOP members in the Senate. AAHOA will provide legislative updates as Congress and the administration move on the proposed economic stimulus.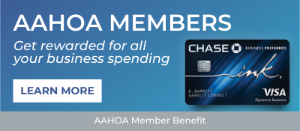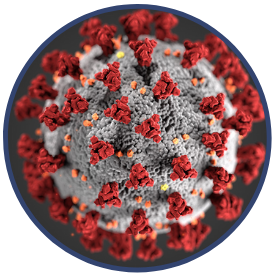 WSJ: Biden's Agenda Depends on Success in Curbing COVID-19 Pandemic
President Biden's success in achieving some of his biggest policy objectives – curbing climate change, expanding health coverage and overhauling immigration laws – will depend in large part on his success in combating the coronavirus pandemic, which he sought to jump-start Thursday with a national road map and a series of executive orders. Health experts both inside and outside the new administration agree that while accelerating vaccinations will help restore normalcy and spur momentum for Mr. Biden's broader political agenda, the opposite is also true: Failing to slow the spread of Covid-19 could also overshadow his presidency.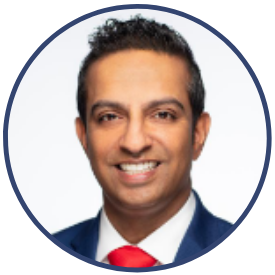 ICYMI: 'A View from the Top' – AAHOA Chairman 'Somewhat Optimistic' About 2021
AAHOA Chairman Biran Patel was among the featured speakers as HVS and The Lodging Conference took the "View from the Top" panel online last week with a webinar focusing on hospitality insights and strategies for 2021. Patel said AAHOA has been reaching out to the incoming Biden administration and working to educate lawmakers on both sides of the aisle on what the hospitality industry needs. "I feel somewhat optimistic that even though the new administration is not in the hotel industry, they are aware of our industry," Patel said. Leaders from a range of hospitality companies gathered to look back over lessons learned from 2020 and to discuss how they think the industry can hang on until travel makes a full comeback.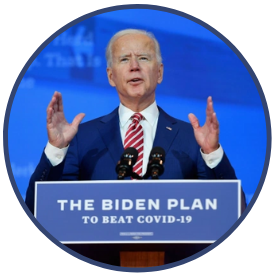 Biden's Proposed COVID-19 Economic Rescue Plan Would Lead to Dramatic Workplace Changes
President Biden has unveiled an ambitious legislative package that would serve to not only provide a third wave of economic stimulus relief to address the impacts of the COVID-19 pandemic but also transform the American workplace, according to Fisher Phillips. His January 14 announcement of the $1.9 trillion "American Rescue Plan" was met with initial support from many Democratic lawmakers and worker advocates – and an announcement of welcome by the U.S. Chamber of Commerce – but skepticism and objections from some Republicans. The bill will be an early test of Biden's promise to seek bipartisan support for his legislative proposals, especially with no room for error in a 50-50 Senate. What would the American Rescue Plan mean for employers and the workplace in general?
What Members Are Saying...
"We would like to thank you for your help with this. Because of your help and effort, we have received this announcement in our favor. Thanks again."
–  AAHOA Member, Georgia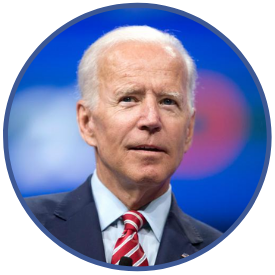 Webinar
What Employers Can Expect from the New Administration 
With the presidential and congressional elections behind us, we can look forward to significant changes in the employment law landscape, particularly in relation to hoteliers. Join us as we discuss what to expect with the new administration, including how to avoid increased litigation trends and safeguard your bottom line in the new year and beyond.
11 a.m. EST Tuesday, Jan. 26, 2021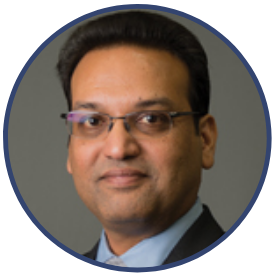 Virtual Event
Navigating the Road to Recovery in a Post-COVID-19 World: A Conversation with Hyatt
Join Washington DC Area Regional Director Sandip Patel as he hosts Navigating the Road to Recovery in a Post-COVID-19 World: A Conversation with Hyatt, where the ongoing recovery of the hotel industry amidst a continuing pandemic will be the top-of-mind topic of discussion. HotStas' David Eisen will moderate a panel of Hyatt leaders, including Jim Tierney, Melissa Masitto and Brian Contreras, with appearances by AAHOA Lifetime Member and Past Chairman Mehul Patel of Newcrest Image and Steven Nicholas of Noble Investment Group.
Email your questions at least 24 hours in advance to franchise@aahoa.com
2 p.m. EST Thursday, Jan. 28, 2021
Upcoming Industry Events & Webcasts 
Webinar
Update on Hotels in CMBS Special Servicing: What's Next in Round Two?
In this webinar, hosted by JMBM Global Hospitality Group®, industry experts will break down the current state of the distressed hotels market and CMBS special servicing. This program will explore the economic forecast for the hospitality industry in 2021 and beyond and try to answer your most pressing questions, including:
What will recovery look like? What happens with an "uneven" recovery?

How are CMBS special servicers reacting to the volume of distressed hotel loans and maturities on the horizon? What will special servicers do as the first and second rounds of forbearance expire?

What should every owner know about "rescue" capital?
1:30 p.m. EST Thursday, Feb. 18, 2021
Webinar
USTA – Refueling the Economy and American Jobs Through Travel
Join U.S. Travel Association President & CEO Roger Dow for an exclusive virtual update on the state of the American travel Industry. The address will cover the relief and stimulus policy priorities that will be necessary to help safely reignite domestic and international inbound travel to accelerate our industry's rebound in the year ahead. USTA also will release its comprehensive Power of Travel platform, which details how advocacy will deliver economic relief and recovery, increase America's global competitiveness, define the future of mobility and infrastructure, reimagine air travel, and improve travel facilitation.
1 p.m. EST Wednesday, Jan. 27, 2021
Webinar
Calling All California Hoteliers: CHLA Announces Virtual 2021 Legislative Action Summit
After a fast-paced year of advocacy, CHLA is pleased to host the 2021 Legislative Action Summit through a virtual forum. This forum will include updates about CHLA priorities, information about the general sentiment of government officials and agencies, and provide opportunities for you to connect with your elected officials to advocate for the issues that matter most. Legislators are struggling to cut through the noise and find how to support the most affected, so help us guide legislators to the tools our industry needs to recover.
1 p.m. EST Tuesday, March 16, 2021
Upcoming AAHOA Events & Webcasts 
Webcast
What Employers Can Expect from the New Administration, 11-11:30 a.m. EST, Tuesday, Jan. 26, 2021
Webcast
Hotel Valuation Outlook: What to Expect in 2021, 3-3:30 p.m. EST, Tuesday, Jan. 26, 2021
Live Training
AAHOA Offering Live Training Session to Members to Help Fight Human Trafficking, 3 p.m. EST, Wednesday, Jan. 27, 2021
Virtual Event
Navigating the Road to Recovery in a Post-COVID-19 World: A Conversation with Hyatt, 2 p.m. EST Thursday, Jan. 28, 2021
Webcast
Understanding Human Trafficking and Child Exploitation, 3-4 p.m. EST Thursday, Jan. 28, 2021
Webcast
Update on Hotels in CMBS Special Servicing: What's Next in Round Two?, 3-3:30 p.m. EST, Wednesday, Feb. 3, 2021
Webcast
Increase Guest and Employee Engagement by Confronting and Mitigating Bias on the Front Line, 3-3:30 p.m. EST, Tuesday, Feb. 9, 2021
Webcast
How Our Hotels Increased RevPAR Indexes In 2020, 3-3:30 p.m. EST, Thursday, Feb. 11, 2021
*Disclosure: AAHOA receives compensation from Chase.
Was this email forwarded to you? You can opt in, or opt back in, to receive these directly by signing up at myaahoa.com.

Asian American Hotel Owners Association, Inc.
Atlanta Headquarters
1100 Abernathy Road, Suite 725
Atlanta, GA 30328
Washington D.C. Office
601 New Jersey Avenue NW, Suite 610
Washington DC 20001
To update your subscription preferences, please email info@aahoa.com..