Click here if you are having trouble viewing this message.

Your Daily AAHOA Update for Thursday, Jan. 14, 2021
Today's Top Stories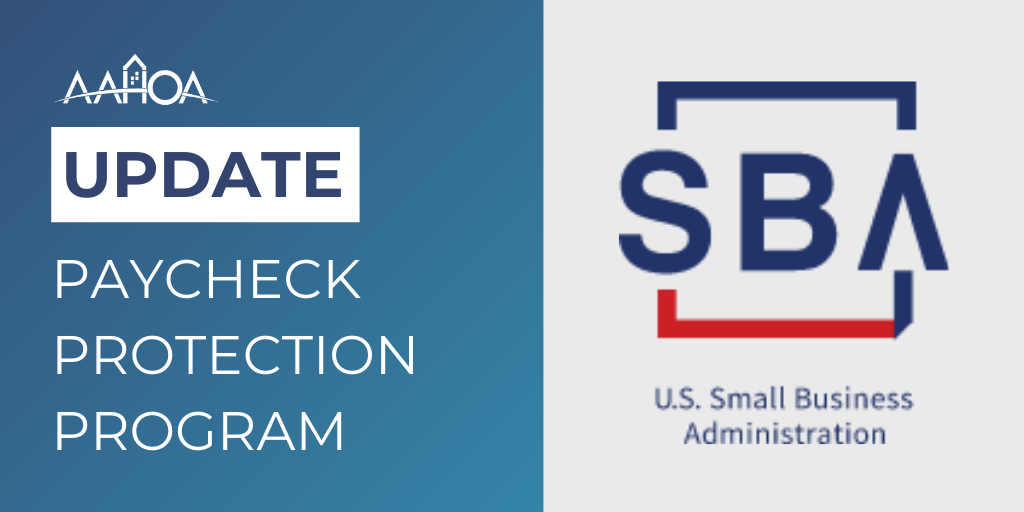 Updates for First Draw PPP, Second Draw PPP
The Small Business Administration (SBA) will re-open the Paycheck Protection Program (PPP) loan portal to PPP-eligible lenders with $1 billion or less in assets for First- and Second-Draw applications tomorrow, January 15 at 9 a.m. EST, and to all participating lenders on January 19.
First-Draw PPP Loans are for those borrowers who have not received a PPP loan before August 8, 2020.

Second Draw PPP Loans are for eligible small businesses with 300 employees or less, that previously received a First Draw PPP Loan and will use or have used the full amount only for authorized uses. 

As with the First Draw PPP, Second Draw PPP borrowers must certify that current economic conditions make the loan request necessary to support ongoing operations. 

Second Draw PPP Loan applicants should demonstrate at least a 25% reduction in gross receipts between comparable quarters in 2019 and 2020.

The maximum amount of a Second Draw PPP loan is $2 million. 

The Economic Aid Act also expanded the permitted uses of PPP loans – which apply to both new First Draw PPP and Second Draw PPP loans – to include not only payroll and benefits costs, rent, utilities, and mortgage and other interest costs, but also covered operations expenditures, covered property damage costs, covered supply costs, and covered worker protection expenditures. 
Hoteliers should contact your lender with questions related to your eligibility and when they'll begin accepting applications.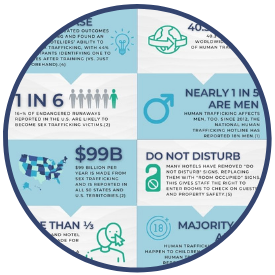 Infographic: 8 Things You Might Not Know About Human Trafficking
As National Slavery and Human Trafficking Prevention Month continues, there might be some things you don't know about this human atrocity and how best to identify and end it. Well, AAHOA has an infographic for that. Hoteliers are uniquely positioned to help prevent this crime and help save lives by denying exploiters access to their properties. But you can do so only if you know how to look for and identify the signs of human trafficking.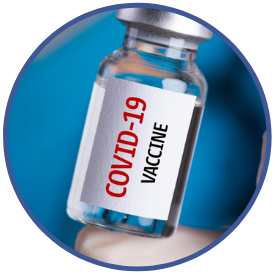 New Vaccine Resources on AAHOA.com Answers Some of Your Pressing Questions
Wondering what your state's vaccine distribution plan is and when you can get inoculated? AAHOA has curated new information on its website to answer these and other questions you might have about the vaccine against COVID-19. You can see how many people in your state have received vaccinations, whether your state is allowing people to pre-register, and more.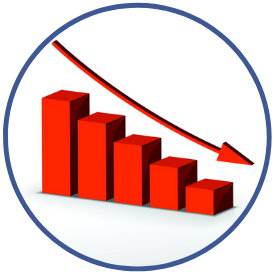 STR: U.S. Weekly Hotel Occupancy Falls Back Below the 40% Mark 
U.S. weekly hotel occupancy fell back below the 40% mark, according to STR's latest data through January 9. January 3-9, 2021 (percentage change from comparable week in 2020): Occupancy: 37% (-28.3%); ADR: $87.97 (-27.1%); RevPAR: $32.59 (-47.7%). The previous week's occupancy was lifted by New Year's travel. As holiday travel dissipated, TSA checkpoint counts and hotel room demand each declined by roughly 1.3 million in a week-over-week comparison.
What Members Are Saying...
"Thank you so much for all your help [connecting us with our brand]!"
–  AAHOA Lifetime Member, North Carolina
Webcast
Understanding the Intricacies of Hotel Valuation
When it comes to calculating property taxes on hotels, few taxing jurisdictions fairly distinguish the taxable value of the real estate from FF&E and good will. Consequently, hotels can be paying significantly more in property taxes than what is fair. In this webinar, an expert will walk you through the differences between hotel valuations versus other commercial buildings and properties. They will also review what is needed to begin a property tax appeal with your municipality to ultimately reduce your property tax liabilities, save money, and increase the value of your hotel.
1 p.m. EST Thursday, Jan. 21, 2021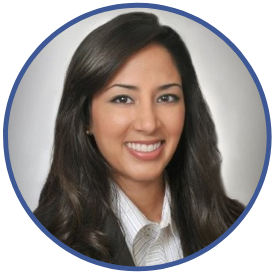 Webcast
What Employers Can Expect from the New Administration
With the presidential and congressional elections behind us, we can look forward to significant changes in the employment law landscape, particularly in relation to hoteliers. Join us as we discuss what to expect with the new administration, including how to avoid increased litigation trends and safeguard your bottom line in the new year and beyond.
11 a.m. EST Tuesday, Jan. 26, 2021
Upcoming Industry Events & Webcasts 
Webcast
eCornell: Customer Social Engagement – Loyalty, Reputation, and Profits
The guest experience is at the heart of hospitality. But how do hospitality leaders know if their efforts are successful? Guest satisfaction surveys are a good place to start, yet simply getting guest feedback isn't enough; those survey results need to spur managerial responses to constantly improve the guest experience. In this session, we'll dive into a multi-year sample of hotel/guest interactions at Best Western Hotels as facilitated by the customer experience company Medallia. Using this as our model, we'll explore how guest surveys can increase satisfaction, engagement, and your bottom line.
1:30 p.m. EST Thursday, Jan. 21, 2021
Webcast
How to Shape Your 2021 Revenue Strategy with Forward-Looking Data
Your day to day has changed. So has your need for actionable data. COVID-19 has flipped the traditionally relied upon revenue management practices upside down. As we enter a new year, one thing is clear - the key to navigating through this uncertain future is the actionable data. It's time to put data to work! In this informative webinar from Phocuswright, you'll learn how you can leverage forward-looking data to get ahead of the competition, align your commercial teams, and better anticipate changing consumer behavior.
11 a.m. EST Tuesday, Jan. 19, 2021
Upcoming AAHOA Events & Webcasts 
Webcast
Getting Back to Business: Understanding the Intricacies of Hotel Valuation, 1-1:30 p.m. EST, Jan. 21, 2021
Webcast
What Employers Can Expect from the New Administration, 11-11:30 a.m. EST, Tuesday, Jan. 26, 2021
Webcast
Hotel Valuation Outlook: What to Expect in 2021, 3-3:30 p.m. EST, Tuesday, Jan. 26. 2021
Was this email forwarded to you? You can opt in, or opt back in, to receive these directly by signing up at myaahoa.com.

Asian American Hotel Owners Association, Inc.
Atlanta Headquarters
1100 Abernathy Road, Suite 725
Atlanta, GA 30328
Washington D.C. Office
601 New Jersey Avenue NW, Suite 610
Washington DC 20001
To update your subscription preferences, please email info@aahoa.com..