Click here if you are having trouble viewing this message.

Your Daily AAHOA Update for Wednesday, Jan. 13, 2021
Today's Top Stories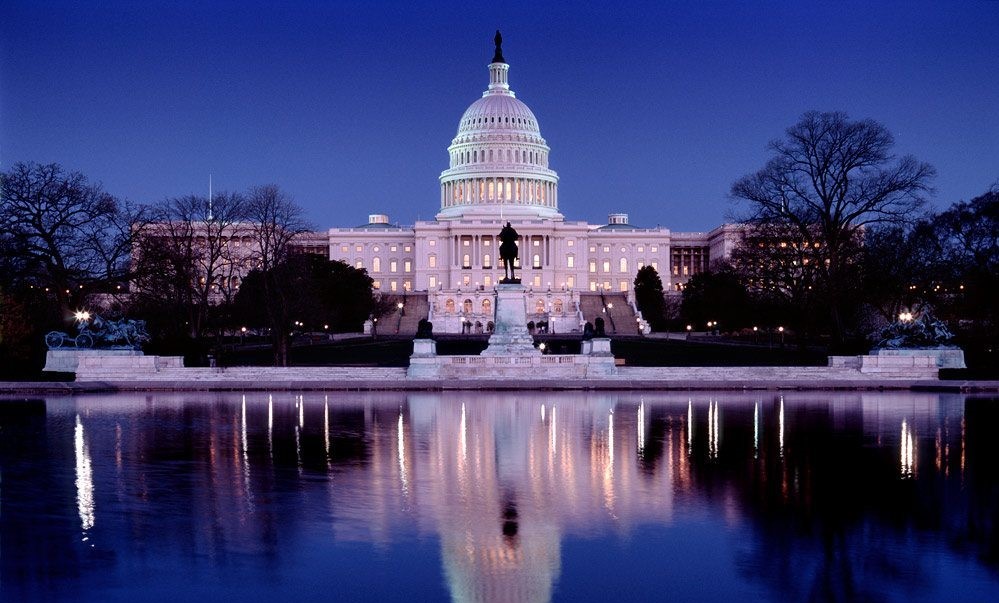 The Latest from Washington, D.C.
One week from today, President Trump will exit the White House and President-elect Biden will take the oath of the Office of the President. Despite promises of a peaceful transition of power, President Trump could find himself impeached, and potentially convicted, even after leaving office. The House has convened today to impeach President Trump for "willful incitement of insurrection" in response to the riots at the Capitol building last Wednesday.
This afternoon, the House impeached President Trump with a vote of 232 to 197. Members of the House spent much of the day debating the articles of impeachment levied against President Trump, and the effort drew some bipartisan support from a handful of GOP representatives. The timing of the impeachment trial in the Senate remains unclear. Senate Leader McConnell appears unwilling to bring the trial before the Senate until President Trump has left the White House. The trial may spill over into the Biden-Harris administration's first days in office.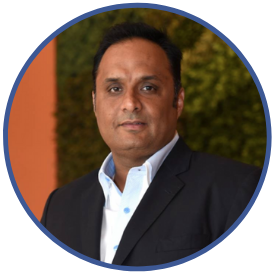 AAHOA Member Sunil (Sunny) Tolani Named a Top Entrepreneur
AAHOA Member Sunil (Sunny) Tolani has been named one of the Top 10 Entrepreneurs of 2020. Tolani is CEO of the Prince Organization, a real estate firm with properties and investments mostly in the hospitality sector, running award-winning hotels throughout the U.S. His goal, he says, is to elevate humanity through hospitality. "I would love to see hoteliers try better to solve social problems with the same imagination, passion, and energy they use to make a profit," Tolani said. "I do not call it philanthropy, but call it corporate social investment with a long-term impact."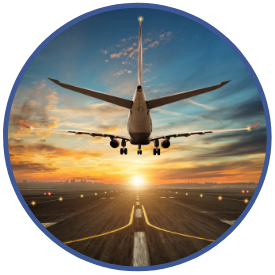 McKinsey & Company: The Travel Industry Turned Upside Down – Insights, Analysis, and Actions for Travel Executives 
Although the travel industry is no stranger to hardship and has been seriously damaged by the COVID-19 pandemic, we have already seen strong leadership actions that are keeping companies and their people above water while remaining focused on long-term growth. To see how the industry has been affected by COVID-19 and how it might thrive in the future, McKinsey & Company has synthesized ongoing analyses and interviewed travel executives and major corporate-travel buyers. In so doing, they observed five, perhaps counterintuitive, themes.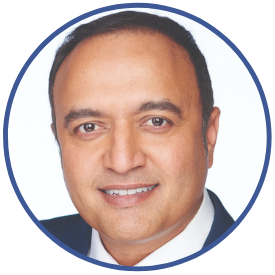 The New York Times: It Could Be a Great Year, If Your Business Survives Winter
As 2021 begins, business owners big and small, including AAHOA Vice Chair Vinay Patel, confront a rapidly shifting landscape. An end to the pandemic is in sight as inoculations begin, but the slow pace of vaccinations has delayed the turnaround they were counting on. Hanging on is the chief goal for many, even as others look ahead to what they consider to be an inevitable rebound. "2022 is when we'll see the real true potential of the vaccine," said Patel, who manages a chain of nine hotels in Maryland and Virginia.
What Members Are Saying...
"The results have been very impressive. I am very grateful to AAHOA for having the clout to move this heavy rock."
–  AAHOA Member, New Mexico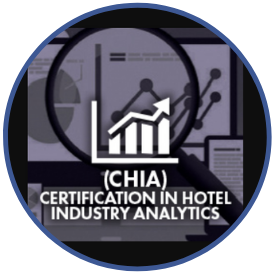 Digital Training
It's BAAACK! Register Today to Get Your CHIA Certification in March
AAHOA's virtual Certification in Hotel Industry Analytics (CHIA) is back and set for March 4-29. The CHIA is the leading certification for industry professionals focused on analytics and teaches you how to read, understand, and interpret statistical hotel data to help you strategically set rates and make business decisions. Registration is capped at the first 50 registrants and only members in good standing can participate. The cost for certification is only $199. Register today to get your certification as seats are limited!
March 4-29, 2021
Webcast
Strategies to Boost Topline Revenue at Your Property and Generate Your Way Back
The increase in available data and ways to track and analyze it may seem like it has complicated the industry, but it also provides a wealth of new opportunities for your business to turn a profit. Join us to learn a three-pronged approach of Revenue Management, Marketing, and Sales initiatives to regain RevPar indexes. As our industry has changed, your markets have changed, it's up to you to cause progress and produce results.
11 a.m. EST Thursday, Jan. 14, 2021
Upcoming Industry Events & Webcasts 
Live Webinar
TOMORROW | 2021 – A View from the Top: Hospitality Insights & Strategies
Are you wondering what lies ahead for 2021 amid the shifting hospitality landscape? Are you interested in better understanding how to successfully navigate the dynamic hospitality environment? Join AAHOA Chairman Biran Patel and other hospitality executives for expert insights and valuable strategies that span all facets of the hospitality industry. Each of the panelists will provide valuable perspectives to help you make sound decisions in this dynamic environment.
12 noon EST Thursday, Jan. 14, 2021
Live Webinar
The Global Economy: 2021 Outlook
Are you looking to explore factors and events that could support economic recovery in 2021? Join AAHOA Silver Partner American Express as they partner with The Economist Intelligence Unit to provide insights to help navigate the current business environment. This installment of the ongoing webinar series will gauge the effect of COVID-19 on the global economy and examine how new U.S. political policies may have an impact.
3 p.m. EST Thursday, Jan. 28, 2021
Live Webinar
Calling All California Hoteliers: CHLA Announces Virtual 2021 Legislative Action Summit
After a fast-paced year of advocacy, CHLA is pleased to host the 2021 Legislative Action Summit through a virtual forum. This forum will include updates about CHLA priorities, information about the general sentiment of government officials and agencies, and provide opportunities for you to connect with your elected officials to advocate for the issues that matter most. Legislators are struggling to cut through the noise and find how to support the most affected, so help us guide legislators to the tools our industry needs to recover.
1 p.m. EST Tuesday, March 16, 2021
Upcoming AAHOA Events & Webcasts 
Webcast
Getting Back to Business: Understanding the Intricacies of Hotel Valuation, 1-1:30 p.m. EDT, Jan. 21, 2021
Webcast
What Employers Can Expect from the New Administration, 11-11:30 a.m. EST, Tuesday, Jan. 26, 2021
Webcast
Hotel Valuation Outlook: What to Expect in 2021, 3-3:30 p.m. EST, Tuesday, Jan. 26. 2021
Was this email forwarded to you? You can opt in, or opt back in, to receive these directly by signing up at myaahoa.com.

Asian American Hotel Owners Association, Inc.
Atlanta Headquarters
1100 Abernathy Road, Suite 725
Atlanta, GA 30328
Washington D.C. Office
601 New Jersey Avenue NW, Suite 610
Washington DC 20001
To update your subscription preferences, please email info@aahoa.com..