Click here if you are having trouble viewing this message.

Your Daily AAHOA Update for Tuesday, Jan. 5, 2021

Today's Top Stories
Today's AAHOA Advocacy Update
It is Election Day in the Georgia Senate runoff races, featuring Republican Sens. David Perdue and Kelly Loeffler up against the Democratic challengers Jon Ossof and Raphael Warnock. Currently, Republicans hold 50 seats to the Democrats' 48 in the Senate. Vice President-Elect Kamala Harris will soon preside as the President of the Senate and could cast a tie-breaking vote in a split chamber, meaning Democrats would need to win both of the Georgia Senate seats in order to gain control of the Senate. AAHOA will provide updates on the outcomes of the elections.
Tomorrow, Congress and Vice President Michael Pence will convene in the Capitol to count and certify the Electoral College votes each state cast on Dec. 14, 2020. Despite recent claims by President Trump, Vice President Pence's role in this process is ceremonial. Trump allies in the House and Senate have stated their intention to challenge certification of Electoral College votes from the swing states President Trump lost in the election. Tomorrow's events will not change the immutable fact that President-Elect Biden won the election. Any objections will fail but could prolong the traditionally one-day procedural process.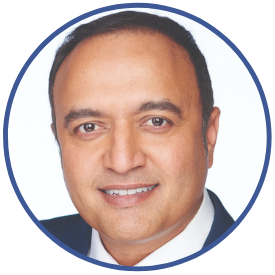 1 Billion Rooms Unsold: AAHOA Vice Chair Speaks on COVID-19 Impact on CNBC
AAHOA Vice Chair Vinay Patel was a featured guest on CNBC's "Squawk on the Street" video series over the holidays that addressed a staggering statistic brought on by the COVID-19 pandemic: Nearly one billion hotel rooms will have gone unfilled by Christmas Day. Patel, CEO of Fairbrook Hotels, said he's not only dealing with empty rooms but also a lack of pricing power. "If I had a hotel down in Charlottesville, we've got an average rate of $150 and, all of a sudden, the rate goes down to $99 or $100. So, you're talking one-third of revenue just displaced right there." Patel said he doesn't see demand returning to pre-COVID levels for another year or so.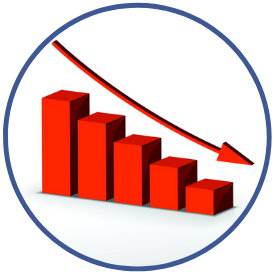 HotStats: Profit Plunge Has Global Hotel Industry Looking to Brighter 2021
As a fresh round of stricter COVID-related guidelines grip many parts of the world heading into the new year, the hotel industry is still feeling and reeling from the sting of the pandemic, though breakthrough vaccines could be the antidote to spur devitalized demand. Still, like George Harrison once sang, "It's gonna take time… A whole lot of precious time... It's gonna take patience and time…" For many hoteliers, patience has run out. After pulling into positive profit territory in October, on the heels of multiple months of negative GOPPAR, the U.S. relapsed in November, falling back into negative numbers at $-3.05, a 103.4% decrease over the same time a year ago.
What Members Are Saying...
"Thank you for all your help in getting my issue resolved. I'm not so sure if this would have been resolved in a timely manner if it wasn't for AAHOA's help."
–  AAHOA Member, California
Upcoming AAHOA Events & Webcasts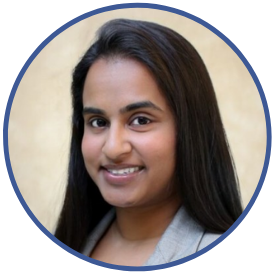 Webcast
How Will the New Stimulus Package Impact SBA Loan Programs?
Now that Congress has approved a new $900-billion stimulus package, what does it mean for your small business loan? In this webinar with presenter Mili Shah, Esq, MBA, we will focus on the new relief bill and its impact on the various SBA loan programs affecting hoteliers, including the restart and enhancement of the Paycheck Protection Program (PPP). We will also review the new simplified Economic Injury Disaster Loan (EIDL) process, as well as enhancements to the 504 and 7(a) loan programs.
3 p.m. EST Tuesday, Jan. 12, 2021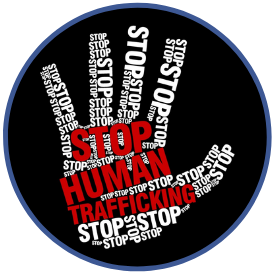 National Slavery and Human Trafficking Prevention Month Webcast
Understanding Human Trafficking and Child Exploitation
January is National Slavery & Human Trafficking Prevention Month and this new webcast will provide a detailed overview of human trafficking and its impact on children in particular. You will learn what it is, how it happens, and why it is so prevalent, as well as what makes certain groups more vulnerable to exploitation and how you can identify and respond to individuals in need. Experts will also discuss important red flags for hotel staff to help spot human trafficking. Make plans to join us to do your part in helping to wipe out this atrocity.
3 p.m. EST Thursday, Jan. 28, 2021
Upcoming Industry Events & Webcasts 
Live Webinar
SHaDTalk! How to Use Your Retirement Savings to Invest in Hotels 
Join She Has a Deal for their 2021 SHaDTalk! learning series. This SHaDTalk will show you how you can tap into your retirement savings to invest in hotels without any penalties using a self-directed IRA. Our founder, Tracy Prigmore, has leveraged her 401-K and 403-B since 2007 to invest in millions of dollars of real estate, including two hotels. She will be joined by Seth Bergida from Madison Trust Company, a self-directed IRA custodian.
11 a.m. EST, Tuesday, Jan. 12, 2021
Live Webinar
eCornell: REIMAGINING TRAVEL -- How Data Can Boost the Industry's Recovery
2020 was a year like no other, but with widespread vaccinations now underway, there are promising signs that recovery is just around the corner. This session will convene a panel of industry leaders who are optimistic about the return of travel. They also believe that the industry can do more than just sit back and wait for recovery. The smart use of data presents a unique opportunity to shape the recovery and make it even better. In this live online event, we will delve into the data, analytics, use cases, and organizational challenges that will shape travel's rebound in 2021 and beyond. We will examine this topic through a variety of perspectives, from guest acquisition and retention to engagement and personalization.
11 a.m. EST Thursday, Jan. 14, 2021
Upcoming AAHOA Events & Webcasts 
Was this email forwarded to you? You can opt in, or opt back in, to receive these directly by signing up at myaahoa.com.

Asian American Hotel Owners Association, Inc.
Atlanta Headquarters
1100 Abernathy Road, Suite 725
Atlanta, GA 30328
Washington D.C. Office
601 New Jersey Avenue NW, Suite 610
Washington DC 20001
To update your subscription preferences, please email info@aahoa.com..