Click here if you are having trouble viewing this message.

Your Daily AAHOA Update for Monday, Jan. 4, 2021
Today's Top Stories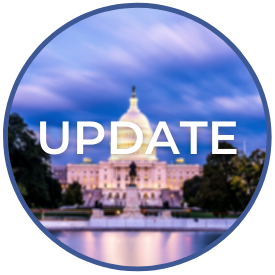 ICYMI: Today's AAHOA Advocacy Update
Over the holidays, Congress sent a COVID-19 relief bill and government spending package to President Trump, aiming to deliver a timely stimulus to the American people and stave off a government shutdown.
Yesterday, the 117th Congress was sworn in. Rep. Nancy Pelosi was re-elected to serve as the Speaker of the House of Representatives, a role familiar to the California Democrat who will preside over a narrower majority in the lower chamber entering into the new year. Control of the Senate hinges on the outcome of the Georgia runoff elections, in which Republican incumbents are looking to defend their seats from their Democratic challengers on Jan. 5.
If you are a registered Georgia voter, make a plan to get out and vote tomorrow!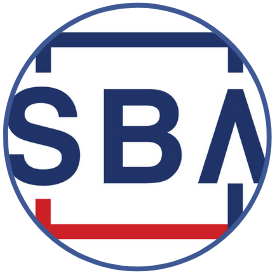 SBA Extends Application Deadline for Economic Injury Disaster Loan Program
Last week, the Small Business Administration announced that the deadline to apply for a COVID-19 pandemic Economic Injury Disaster Loan has been extended to Dec. 31, 2021.
To date, the SBA has approved $197 billion in low-interest loans, which provide U.S. small businesses, non-profits, and agricultural businesses with working capital funds. EIDL applications will continue to be accepted pending the availability of funds. Loans are offered at affordable terms, including a 3.75% interest rate for small businesses and 2.75% for non-profit organizations, a 30-year maturity, and an automatic deferment of one year before monthly payments begin. All eligible small businesses and nonprofits are encouraged to apply.
What Members Are Saying...
"As always, great work from everyone, and thank you for working around the clock and keeping us informed during the last few weeks as Congress was exploring the new bill. Happy New Year and stay safe!!!"
–  AAHOA Lifetime Member, Arkansas
Upcoming AAHOA Events & Webcasts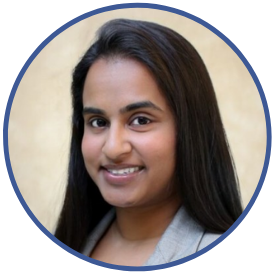 Webcast
How Will the New Stimulus Package Impact SBA Loan Programs?
Now that Congress has approved a new $900-billion stimulus package, what does it mean for your small business loan? In this webinar, we will focus on the new relief bill and its impact on the various SBA loan programs affecting hoteliers, including the restart and enhancement of the Paycheck Protection Program (PPP). We will also review the new simplified Economic Injury Disaster Loan (EIDL) process, as well as enhancements to the 504 and 7(a) loan programs.
3 p.m. EST Tuesday, Jan. 12, 2021
Webcast
Getting Back to Business: Understanding the Intricacies of Hotel Valuation
When it comes to calculating property taxes on hotels, few taxing jurisdictions fairly distinguish the taxable value of the real estate from FF&E and good will. Consequently, hotels can be paying significantly more in property taxes than what is fair. In this webcast, an expert will walk you through the differences between hotel valuations versus other commercial buildings and properties. They will also review what is needed to begin a property tax appeal with your municipality to ultimately reduce your property tax liabilities, save money, and increase the value of your hotel.
1 p.m. EST Thursday, Jan. 21, 2021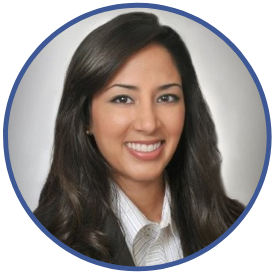 Webcast
What Employers Can Expect from the New Administration
With the presidential and congressional elections behind us, we can look forward to significant changes in the employment law landscape, particularly in relation to hoteliers. Join us as we discuss what to expect with the new administration, including how to avoid increased litigation trends and safeguard your bottom line in the new year and beyond.
11 a.m. EST Tuesday, Jan. 26, 2021
Upcoming Industry Events & Webcasts 
Webinar
2021 - A View from the Top: Hospitality Insights & Strategies
Are you wondering what lies ahead for 2021 amid the shifting hospitality landscape? Are you interested in better understanding how to successfully navigate the dynamic hospitality environment? Join AAHOA Chairman Biran Patel and other hospitality executives for expert insights and valuable strategies that span all facets of the hospitality industry. Each of the panelists will provide valuable perspectives to help you make sound decisions in this dynamic environment.
12 noon EST, Thursday, Jan. 14, 2021
Webinar
USTA – Refueling the Economy and American Jobs Through Travel
Join U.S. Travel Association President & CEO Roger Dow for an exclusive virtual update on the state of the American travel Industry. The address will cover the relief and stimulus policy priorities that will be necessary to help safely reignite domestic and international inbound travel to accelerate our industry's rebound in the year ahead. USTA also will release its comprehensive Power of Travel platform, which details how advocacy will deliver economic relief and recovery, increase America's global competitiveness, define the future of mobility and infrastructure, reimagine air travel, and improve travel facilitation. 
1 p.m. EST, Wednesday, Jan. 27, 2021
Webinar
Better Buildings: Beyond Energy Savings – Quantifying the Additional Benefits from Energy Efficiency 
Often, energy-saving projects can yield extra benefits beyond reduced energy use and costs. These benefits can include reduced maintenance, improved productivity, waste reduction, and more. Tune into this webinar to learn about a new methodology to quantify the non-energy savings and revenues from energy efficiency projects. This webinar is the first of the year in the 2020-2021 Better Buildings Webinar Series. This bi-monthly series takes on the most pressing topics with proven best practices, cost-effective strategies, and innovative new ways to approach sustainability and energy performance. Webinars are open for registration through April 2021.
11 a.m. EST, Tuesday, Jan. 12, 2021
Upcoming AAHOA Events & Webcasts 
Was this email forwarded to you? You can opt in, or opt back in, to receive these directly by signing up at myaahoa.com.

Asian American Hotel Owners Association, Inc.
Atlanta Headquarters
1100 Abernathy Road, Suite 725
Atlanta, GA 30328
Washington D.C. Office
601 New Jersey Avenue NW, Suite 610
Washington DC 20001
To update your subscription preferences, please email info@aahoa.com..