Click here if you are having trouble viewing this message.

Your Daily AAHOA Update for Thursday, Dec. 17, 2020
Today's Top Stories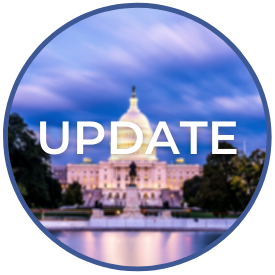 Advocacy Update: Real Progress Being Made Toward a New Stimulus Package 
There has been some significant progress toward a stimulus bill over the past couple of days and we are more optimistic today than we have been in eight months. Leaders from the House, Senate, and White House have been meeting over the past two days and have declared they will not adjourn without a vote. We have been checking in continuously with both parties and both chambers on the small business provisions, and from all accounts, our SBA funding priorities – PPP, deductibility, forgiveness, 504, and 7(a) – remain. We also have been told directly from senators and from key staff that the bank forbearance issue – extending relief for troubled debt restructuring classification –– has been heard loud and clear. We have received multiple reports that it is a central subject for the negotiations, but we have not gotten confirmation that it will be in the final draft. Nonetheless, it is very significant that the issue is widely considered important by both parties during this critical time. It means your letters are hitting home and our advocacy efforts are making progress.
It is becoming more likely that this stimulus package will not include liability protections or funding for state and local governments. These items are the most contentious and it appears they will leave them out for now and discuss them early next year. 
House and Senate leaders have said they expect to continue discussions over the next couple of days and we could see a final vote potentially late this week or into the weekend. Please keep pressing your networks to send letters to their officials. We are (hopefully!) in the homestretch and we need every voice to motivate our leaders to act now.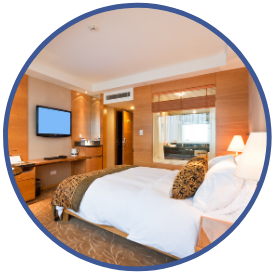 STR: U.S. Weekly Hotel Occupancy Remains Relatively Flat 
U.S. weekly hotel occupancy remained relatively flat from the previous week, according to the latest data from STR through December 12. December 6-12, 2020 (percentage change from comparable week in 2019):
Occupancy: 37.8% (-37.4%)

Average daily rate (ADR): US$85.88 (-31.7%)

Revenue per available room (RevPAR): US$32.49 (-57.3%)
Aggregate data for the Top 25 Markets showed lower occupancy (35.6%) but higher ADR (US$90.81) than all other markets. Among the Top 25 Markets, Tampa/St. Petersburg, Florida (47.6%) saw the highest occupancy level.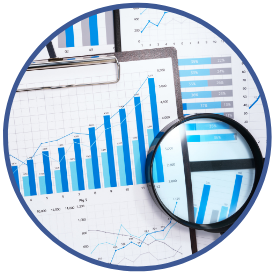 myDigitalOffice: U.S. Hotel Performance for Christmas and New Year
New data from myDigitalOffice shows travel for the upcoming winter months and holidays continues to be adversely affected by the ongoing spread of COVID-19. As we look ahead to Christmas and New Year's, patterns remain unimpressive and consistent with what we saw over Thanksgiving. However, it is apparent some travelers are hitting the road with hand sanitizer in tow and remaining true to their holiday travel plans. Looking at the months of December and January, as of 12/15, December's occupancy is sitting at 25% – a 10% climb over the last three weeks, while January's occupancy is still hovering south of 10%. Total business on the books through the end of December is pacing similarly to what we saw in November.
What Members Are Saying...
"After involvement by AAHOA, I saw a positive response [from my brand] and I am very grateful for your help."
–  AAHOA Member, Alabama
Upcoming AAHOA Events & Webcasts 
Webcast
Getting Back to Business: Understanding the Intricacies of Hotel Valuation
When it comes to calculating property taxes on hotels, few taxing jurisdictions fairly distinguish the taxable value of the real estate from FF&E and good will. Consequently, hotels can be paying significantly more in property taxes than what is fair. In this webcast, an expert will walk you through the differences between hotel valuations versus other commercial buildings and properties. They will also review what is needed to begin a property tax appeal with your municipality to ultimately reduce your property tax liabilities, save money, and increase the value of your hotel.
1 p.m. EST Thursday, Jan. 21, 2021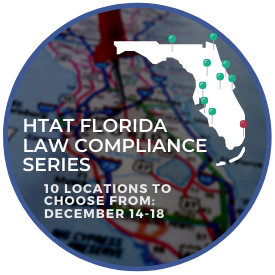 Event Series
Time is Running Out to Get Trained to Comply with FL's New Human Trafficking Law!
The December 31 deadline to comply with Florida's new human trafficking law is only two weeks away. But there's still time to take advantage of AAHOA's human trafficking awareness training series. There are two events left in the series, which features Businesses Ending Slavery and Trafficking (BEST) Inhospitable to Human Trafficking Training Sponsored by AAHOA – Daytona (12:30 p.m. tomorrow), and Orlando (6 p.m. tomorrow). The new law mandates that all employees be certified within 60 days after they begin employment in a housekeeping or reception area role or by Jan. 1, 2021, whichever occurs later. Space is limited and registrants are accepted on a first-come, first-served basis, so don't wait. If you are unable to attend the in-person training, you can take our on-demand online training at any time.
Upcoming Industry Events & Webcasts 
Live Webinar
2021 - A View from the Top: Hospitality Insights & Strategies
Are you wondering what lies ahead for 2021 amid the shifting hospitality landscape? Are you interested in better understanding how to successfully navigate the dynamic hospitality environment? Join AAHOA Chairman Biran Patel and other hospitality executives for expert insights and valuable strategies that span all facets of the hospitality industry. Each of the panelists will provide valuable perspectives to help you make sound decisions in this dynamic environment.
12 noon EST Thursday, Jan. 14, 2021
Live Webcast
Save the Date: USTA – Refueling the Economy and American Jobs Through Travel
Join U.S. Travel Association President & CEO Roger Dow for an exclusive virtual update on the state of the American travel Industry. The address will cover the relief and stimulus policy priorities that will be necessary to help safely reignite domestic and international inbound travel to accelerate our industry's rebound in the year ahead. USTA also will release its comprehensive Power of Travel platform, which details how advocacy will deliver economic relief and recovery, increase America's global competitiveness, define the future of mobility and infrastructure, reimagine air travel, and improve travel facilitation. 
1 p.m. EST Wednesday, Jan. 27, 2021
Upcoming AAHOA Events & Webcasts 
Event Series
AAHOA HTAT Florida Compliance Series: Training in Jacksonville 
Thursday, Dec. 17, 2020, 6 p.m., Jacksonville, FL
Event Series
AAHOA HTAT Florida Compliance Series: Training in Tallahassee
Thursday, Dec. 17, 2020, 12:30 p.m., Gujarati Samaj Hall, Tallahassee, FL
Event Series
AAHOA HTAT Florida Compliance Series: Training in Daytona
Friday, Dec. 18, 2020, 12:30 p.m., Daytona, FL
Was this email forwarded to you? You can opt in, or opt back in, to receive these directly by signing up at myaahoa.com.

Asian American Hotel Owners Association, Inc.
Atlanta Headquarters
1100 Abernathy Road, Suite 725
Atlanta, GA 30328
Washington D.C. Office
601 New Jersey Avenue NW, Suite 610
Washington DC 20001
To update your subscription preferences, please email info@aahoa.com..