Click here if you are having trouble viewing this message.

Your Daily AAHOA Update for Tuesday, Dec. 15, 2020
Today's Top Stories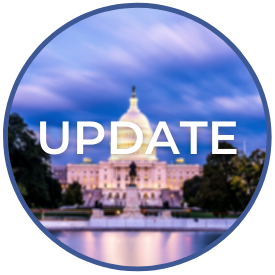 Advocacy Update: Emergency Coronavirus Relief Act of 2020 Unveiled
A group of bipartisan senators released a much anticipated stimulus bill last night called the Emergency Coronavirus Relief Act of 2020. Most of the provisions are consistent with what we have anticipated over the past couple of weeks. However, two significant hurdles remain:
AAHOA's bank forbearance language did not make the bill draft. We will continue to aggressively press the bipartisan group, leadership, and banking offices to include AAHOA's recommended provision.

There is no guarantee that this bill will gain support from enough of Congress, or congressional leadership in the Senate or House. Neither Leader McConnell nor Speaker Pelosi have demonstrated support for this initiative and they have additional concerns, including the inclusion of liability protections that have not yet been settled.
There is reason to remain hopeful - Leader McConnell was quoted earlier today stating the U.S. Senate would not recess without passing a COVID deal. This discussion continues on Capitol Hill and we expect the situation to evolve over the next couple of days, with senior Congressional leaders meeting late today. The good news is that there is some help included in the bill and it is the best shot to passing a bill we have seen in nearly eight months.
AAHOA remains optimistic we can get to the finish line before Congress adjourns. Click here to send a note to your members of congress and help us keep the momentum going!
Below is a high-level overview of the items included in the most recent proposal that most impact our members. 
Paycheck Protection Program & Small Business Support
$300 billion to Small Business Administration

PPP 2.0: targeted to the hardest-hit small businesses

Eligibility would be limited to small businesses with 300 or fewer employees that have sustained a 30 percent revenue loss in any quarter of 2020

Forgivable expenses are expanded to include supplier costs and investments in facility modifications and PPE

Business expenses paid for with PPP funds are tax deductible

Loan forgiveness process is simplified for borrowers with PPP loans of $150,000 or less

Set-asides are included to ensure that smaller borrowers and underserved communities get the help they need, such as: for small businesses with 10 or fewer employees; for loans made by small community lenders, including Community Development Financial Institutions (CDFIs), credit unions, small community banks, Minority Depository Institutions (MDIs), and farm service lenders; and for the Minority Business Development Agency.

Extension of payments of principal, interest, and associated fees on qualifying Small Business Administration (SBA) 7(a), 504 and microloans

Funding for SBA loan products to increase guarantees on SBA 7(a) loans and reduce fees on 7(a) and 504 loans; provide loan subsidies for 7(a) loans; and provide Economic Injury Disaster Loan grant advances.
Unemployment Assistance
Extension of all pandemic unemployment insurance programs by 16 weeks

Federal supplemental unemployment benefits expanded by $300 per week for 16 weeks, from the end of December into April 2021.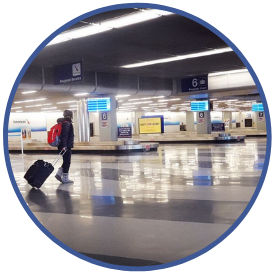 Stats: Nearly 70 Percent of Americans Will Not Travel for Christmas
A recent national survey commissioned by the American Hotel & Lodging Association (AHLA) shows that more than two-thirds (69 percent) of Americans will not travel for Christmas. With a new surge in COVID-19 cases, the U.S. Centers for Disease Control and Prevention (CDC) recommending that Americans not travel over the holiday season and new stay-at-home orders in place in states across the country, the holiday season will compound the challenges already facing the hotel industry during this public health crisis. The survey of 2,200 adults was conducted Nov. 2-4, 2020 by Morning Consult. Among the findings, the survey found that three-quarters (74 percent) of those traveling overnight for Christmas report they will stay with a family or friend. Looking ahead to next year, 24 percent say they are likely to travel for spring break. Nearly half (44 percent) say their next hotel stay for vacation or leisure travel will be a year or more from now or they have no plans to stay in a hotel.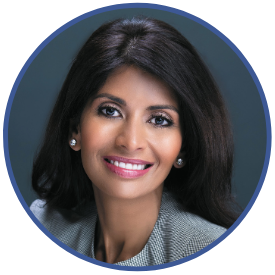 AAHOA Past Chair Jagruti Panwala Appointed to BLLA Board of Advisors
AAHOA Past Chair Jagruti Panwala, President & CEO, Wealth Protection Strategies, has been named to the Board of Advisors of the Boutique & Lifestyle Leaders Association (BLLA). "Boutique hotels are an important part of the hospitality industry because they can serve as hubs of innovation while providing guests with unique services and experience," Panwala said. "I look forward to working with BLLA to promote this part of the industry as we emerge from the pandemic." BLLA is dedicated to the luxury independent boutique lodging and lifestyle industries. The association connects the world's most dynamic executives with cutting-edge business and operational insight. BLLA's mission is to provide leadership and opportunities for global recognition and connections to the world's best hotels, vendors, and manufacturers. AAHOA congratulates Panwala on her appointment.
What Members Are Saying...
"The results have been very impressive. I am very grateful to AAHOA for having the clout to move this heavy rock."
– AAHOA Lifetime Member, New Mexico
Upcoming AAHOA Events & Webcasts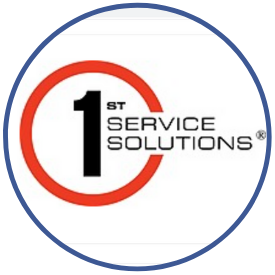 Webcast
Getting Back to Business: CMBS Loans and COVID-19 Relief – Looking Forward to 2021
Many hotel owners have questions about commercial mortgage-backed security (CMBS) loans as we head into a new year. What kind of COVID relief are CMBS owners getting on their hotel loans? How are current loan-to-value (LTV) ratios impacting approvals, if at all?  And for current borrowers, how has the timeline changed and what can they expect if their CMBS loans mature in 2021? Join us to learn the answers to all of these questions and more from a CMBS expert.
1 p.m. EST Wednesday, Dec. 16, 2020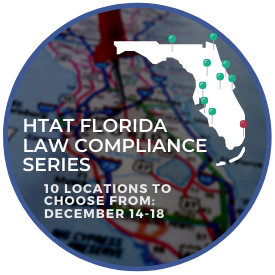 Webcast
Time Is Running Out to Comply with FL's New Human Trafficking Law
The December 31 deadline for hoteliers to comply with Florida's new human trafficking law is fast approaching, but there's still time to take advantage of AAHOA's human trafficking awareness training series. There are five events left in the series, which features Businesses Ending Slavery and Trafficking (BEST) Inhospitable to Human Trafficking Training Sponsored by AAHOA – Ocala (Dec. 16), Tallahassee and Jacksonville (Dec. 17), and Orlando (Dec. 18). The new law mandates that all employees be certified within 60 days after they begin employment in a housekeeping or reception area role or by Jan. 1, 2021, whichever occurs later. Space is limited and registrants are accepted on a first-come, first-served basis, so don't wait. If you are unable to attend the in-person training, you can take our on-demand online training at any time.
Upcoming Industry Events & Webcasts 
Live Webinar
2021 - A View from the Top: Hospitality Insights & Strategies
Are you wondering what lies ahead for 2021 amid the shifting hospitality landscape? Are you interested in better understanding how to successfully navigate the dynamic hospitality environment? Join AAHOA Chairman Biran Patel and other hospitality executives for expert insights and valuable strategies that span all facets of the hospitality industry. Each of the panelists will provide valuable perspectives to help you make sound decisions in this dynamic environment.
12 noon EST Thursday, Jan. 14, 2021
Live Webcast
Save the Date: USTA – Refueling the Economy and American Jobs Through Travel
Join U.S. Travel Association President & CEO Roger Dow for an exclusive virtual update on the state of the American travel Industry. The address will cover the relief and stimulus policy priorities that will be necessary to help safely reignite domestic and international inbound travel to accelerate our industry's rebound in the year ahead. USTA also will release its comprehensive Power of Travel platform, which details how advocacy will deliver economic relief and recovery, increase America's global competitiveness, define the future of mobility and infrastructure, reimagine air travel, and improve travel facilitation. 
1 p.m. EST Wednesday, Jan. 27, 2021
Upcoming AAHOA Events & Webcasts 
Event Series
AAHOA HTAT Florida Compliance Series: Training in Tampa
Wednesday, Dec. 16, 2020, 12:30 p.m., Sarasota, FL
Webcast
Getting Back to Business: CMBS Loans and COVID-19 Relief: Looking Forward to 2021, 1-1:30 p.m. EDT, Dec. 16, 2020
Event Series
AAHOA HTAT Florida Compliance Series: Training in Ocala
Wednesday, Dec. 16, 2020, 6 p.m., Sarasota, FL
Event Series
AAHOA HTAT Florida Compliance Series: Training in Jacksonville 
Thursday, Dec. 17, 2020, 6 p.m., Jacksonville, FL
Event Series
AAHOA HTAT Florida Compliance Series: Training in Tallahassee
Thursday, Dec. 17, 2020, 12:30 p.m., Gujarati Samaj Hall, Tallahassee, FL
Event Series
AAHOA HTAT Florida Compliance Series: Training in Daytona
Friday, Dec. 18, 2020, 12:30 p.m., Daytona, FL
Event Series
AAHOA HTAT Florida Compliance Series: Training in Orlando
Friday, Dec. 18, 2020, 6 p.m., Orlando, FL
Webcast
Getting Back to Business: Understanding the Intricacies of Hotel Valuation, 1-1:30 p.m. EDT, Jan. 21, 2021
Was this email forwarded to you? You can opt in, or opt back in, to receive these directly by signing up at myaahoa.com.

Asian American Hotel Owners Association, Inc.
Atlanta Headquarters
1100 Abernathy Road, Suite 725
Atlanta, GA 30328
Washington D.C. Office
601 New Jersey Avenue NW, Suite 610
Washington DC 20001
To update your subscription preferences, please email info@aahoa.com..