Click here if you are having trouble viewing this message.

Your Daily AAHOA Update for Tuesday, Dec. 8, 2020
Today's Top Stories
Today's Advocacy Update and Call to Action
As a bipartisan group of lawmakers races to unveil a $908 billion coronavirus relief proposal they hope can pass Congress, Democrats and Republicans remain at odds over how to resolve their differences on a key sticking point: liability reform. Emerging from a closed-door meeting Monday evening, senators said they have yet to reach a solution on the matter, but they exchanged competing proposals. The Senate is also facing an imminent deadline to fund the government. Congress is expected to pass a one-week continuing resolution, as it works out the details of an omnibus package. Both House Speaker Nancy Pelosi (D-CA) and Senate Majority Leader Mitch McConnell (R-KY) have said coronavirus relief should be attached to the omnibus.
It is imperative that we keep the pressure on Congress at this pivotal moment. Please click here to find AAHOA's latest action alert: "15,000 Letters. One Purpose. One More Time." and continue to drive this messaging and link out to your networks. It takes only a minute or two to provide your information and contact your elected officials. We must make sure our voices are heard!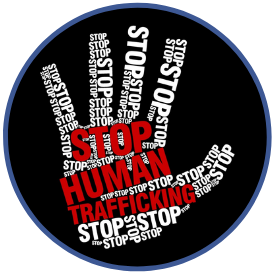 Time Is Running Out to Meet Florida's New Human Trafficking Law
In an effort to crack down on human trafficking across Florida, a new law is going into effect mandating that all lodging establishments provide annual human trafficking awareness training for housekeeping and front desk employees. In an effort to help its members meet the deadline, AAHOA is hosting an in-person human trafficking awareness training series. The series, which runs December 14-18 and includes 10 locations in five days, will feature BEST's Inhospitable to Human Trafficking Training sponsored by AAHOA, which the Florida Division of Hotels & Restaurants recently certified meets the requirements set forth in section 509.096 of the Florida State Statute. A complete schedule will be released as soon as details are finalized.
But don't wait, AAHOA members, you can train for free on-demand here.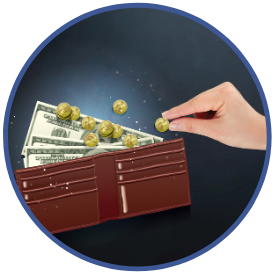 Chase: U.S. 2020 Holiday Spending -- What to Expect So You Can Be Prepared
Is your business prepared to make the most of the holiday season during unprecedented times? Understanding the current landscape and expected customer behavior is key. To help you do just that, Club Blue Member Chase has compiled a handy infographic that illustrates the Average Expected Holiday Spend per Household and where exactly that money is going to go. Millennials (25-38 years old) plan to spend the most of any age group this holiday and 54% of them plan to travel. Of those, 66% plan to travel 250 miles or less and 43% plan to stay at a hotel or vacation rental.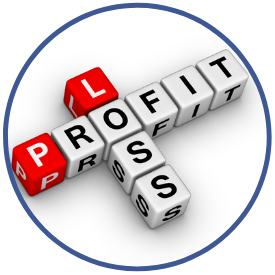 HotStats: Improving the Hotel Bottom Line Begins with Knowing How to Read a P&L
In running a hotel, getting to the bottom line means getting to what matters: profit. In order to arrive at that point, there are many inputs, both revenue and expense related, which mingle together to produce an outcome. The telling of that dance is recorded in the profit and loss statement (P&L), a signpost that records the story, of which the bottom line is the finale. How to read the story is the first step toward financial success. The P&L (also known as the income statement) is one of the three main financial statements of a business and a complement to the balance sheet and statement of cash flow. If you own or operate a hotel or are considering entering the hotel game, reading and understanding the nuances of a P&L are as necessary as making sure your hotel is clean and safe.
What Members Are Saying...
"AAHOA is a stronger and effective association due to [its] competent and committed individuals. I really appreciate your service and dedication..."
– AAHOA Member, Michigan
Upcoming AAHOA Events & Webcasts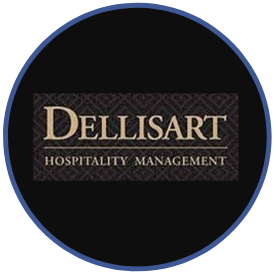 Webcast
Getting Back to Business: Now May Be the Time to Upgrade Your Management Company
Has your hotel revenue been impacted by the COVID-19 pandemic? Transitioning to a new management company is a smart way to stay profitable during the current crisis – but not all management companies are created equal. Join us to learn important tips and proven strategies for choosing the right management company to open up new revenue opportunities and help your hotel business thrive during this difficult time.
1 p.m. EST Friday, Dec. 11, 2020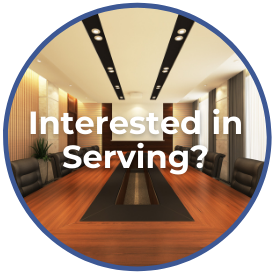 Virtual Event
Save the Date: Board Service Interest Meeting Set for December 15
AAHOA's 2021-2023 Strategic Plan launches in January and the Board of Directors will play an important role in helping AAHOA achieve its stated goals. To learn more about the strategic plan and what service on a national nonprofit board requires, join AAHOA President & CEO Cecil P. Staton for a Board Service Interest Meeting. We are looking for motivated members who are ready and willing to help AAHOA achieve its goals, thereby helping hotel owners all across the nation. Answer the call and volunteer to serve. The nomination period runs December 16 through March 8, and open positions and eligibility requirements are available here.
Zoom meeting: +1 646-558-8656
ID: 974 0439 3085
Passcode: 066333
2-3 p.m. EST Tuesday, Dec. 15, 2020
Upcoming AAHOA Events & Webcasts 
Was this email forwarded to you? You can opt in, or opt back in, to receive these directly by signing up at myaahoa.com.

Asian American Hotel Owners Association, Inc.
Atlanta Headquarters
1100 Abernathy Road, Suite 725
Atlanta, GA 30328
Washington D.C. Office
601 New Jersey Avenue NW, Suite 610
Washington DC 20001
To update your subscription preferences, please email info@aahoa.com..