Click here if you are having trouble viewing this message.

Your Daily AAHOA Update for Monday, Dec. 7, 2020
Today's Top Stories
Today's Advocacy Update and Call to Action
We are entering one of the most significant weeks for progress in Congress. They must pass a bill to fund the government beyond December 11. We are hearing they likely will pass a weeklong extension to fund the government at current levels to buy more time to hammer out a longer-term solution. In addition, the discussions from the bipartisan group of senators regarding a COVID-19 relief package remain ongoing. There appears to be more consensus around state and local funding and tying that number to population. Without additional details, we do not yet know how the money would be allocated, but we remain committed to pressing for corresponding relief for taxpayers. Some of those details might be limited based on which level of government makes decisions. There remains urgency around a relief package to ensure additional funding reaches individuals and small businesses. Our push this week continues on our work to include:
PPP 2.0 and qualification thresholds that include AAHOA Members

Deductibility for business expenses and simplification for forgiveness

Extending a deadline through next year to enable banks to provide additional forbearance to small business borrowers (relief from troubled debt restructuring [TDR] classification)

Liability protections for small businesses

Tax incentives for cleaning supplies, PPE, etc.

 
Senators Cassidy and Kennedy of Louisiana are working on a bill on extending the TDR deadline (which would enable additional bank forbearance) and we have been actively engaged with their efforts. Our goal is to drive support both with senators and leadership to have this bill incorporated into the larger stimulus package and we believe there is a path to doing so. This remains one of our top priorities. 
Please click here to find AAHOA's latest action alert: 15,000 Letters. One Purpose. One More Time. Over the weekend, we passed the halfway point toward our goal, so please continue to drive this messaging and link out to your networks. It takes only a minute or two to provide your information and contact your elected officials. This is the time to make sure our voices are heard!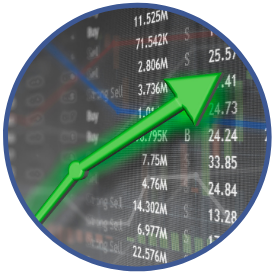 STR: Baird/STR Hotel Stock Index jumped 31.0% in November
The Baird/STR Hotel Stock Index was up 31.0% in November to a level of 4,354. Year to date through the first 11 months of 2020, the stock index was down 17.4%. "Election clarity and several positive vaccine updates caused a sharp reversal in investor expectations and led to significant outperformance for hotel stocks during November," said Michael Bellisario, senior hotel research analyst and director at Baird. "The positive vaccine updates allow investors to look to 'the other side' and reset their expectations for growth in 2022 and beyond. Worst-case scenarios, especially for the hotel REITs, are unlikely to unfold as previously feared, and more clarity exists regarding the timing of the broader travel recovery." The Baird/STR Hotel Stock Index in November outperformed both the S&P 500 (+10.8%) and the MSCI US REIT Index (+10.6%). The Hotel Brand sub-index increased 26.3% from October to 7,570, while the Hotel REIT sub-index jumped 47.7% to 1,068.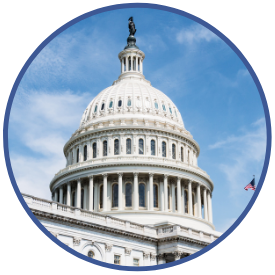 AAHOA, Coalition Press Congress to Take Immediate Action and Pass COVID-19 Relief
AAHOA joined 25 other organizations in sending a letter to Congressional leaders imploring them to pass a new stimulus package to help the struggling travel and tourism industry. "We write to urge Congress to take immediate action to provide emergency relief to American
small businesses," the letter states. "As economic and public health conditions continue to worsen, business owners are reporting declining revenues and an increasing need for support in order to survive the coming months. Small businesses urgently need Congress to enact stop-gap relief as a bridge to a longer-term program that can help them transition from crisis to recovery."
What Members Are Saying...
"Thank you for your help in resolving a recent matter. I think it shows that AAHOA is a strong organization whose members are needed by the major franchise companies. Alone, we have zero clout. But as an organization, we are a force to reckon with."
– AAHOA Member, Texas
Upcoming AAHOA Events & Webcasts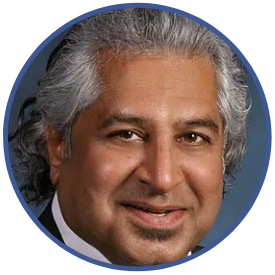 Webcast
TOMORROW | Getting Back to Business: I Want to Win the Ball Game – The Owner/GM as the Hotel's Chief Financial Officer
The hotel industry is currently facing an unprecedented challenge. How do you take control and guide your team to success amid the uncertainty? This webinar will help you understand the role of the CFO in ensuring a high-performance hotel environment. Join us to learn more about revenue, expenses, and restoring your bottom line in a post-COVID era. 
3 p.m. EST Tuesday, Dec. 8, 2020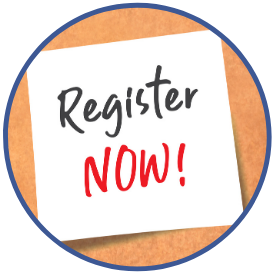 Webcast
Getting Back to Business: Now May Be the Time to Upgrade Your Management Company
Has your hotel revenue been impacted by the COVID-19 pandemic? Transitioning to a new management company is a smart way to stay profitable during the current crisis – but not all management companies are created equal. Join us to learn important tips and proven strategies for choosing the right management company to open up new revenue opportunities and help your hotel business thrive during this difficult time.
1 p.m. EST Friday, Dec. 11, 2020
Upcoming AAHOA Events & Webcasts 
Was this email forwarded to you? You can opt in, or opt back in, to receive these directly by signing up at myaahoa.com.

Asian American Hotel Owners Association, Inc.
Atlanta Headquarters
1100 Abernathy Road, Suite 725
Atlanta, GA 30328
Washington D.C. Office
601 New Jersey Avenue NW, Suite 610
Washington DC 20001
To update your subscription preferences, please email info@aahoa.com..