Click here if you are having trouble viewing this message.

Your Daily AAHOA Update for Thursday, Dec. 3, 2020
Today's Top Stories
Coalition Sends Letter to Congress Seeking to Correct Tax Treatment of PPP Loan Forgiveness
A national coalition of hundreds of organizations, including AAHOA, today sent a letter to the four Congressional leaders urging Congress to enact legislation before the end of the year that includes a technical correction addressing the tax treatment of loan forgiveness under the Paycheck Protection Program (PPP). At the onset of the COVID-19 pandemic, Congress responded with speed, cooperation, and an eye to preventing the worst potential economic outcomes. We asked that Congress bring that same spirit of urgency and cooperation before the end of this session to prevent an avoidable catastrophe for millions of small businesses that, without Congressional action, will face a surprising, and, in many cases, insurmountable tax bill next year.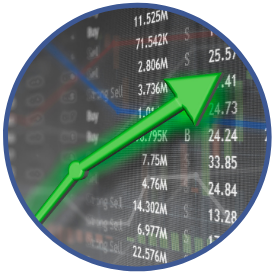 STR: U.S. Hotel Profitability Improves in October, But Still Trails Same Period in 2019
U.S. hotel profitability hit double figures for the first time since February, and year-over-year comparisons improved slightly from the previous month, according to STR's October monthly P&L data release. In a year-over-year comparison with October 2019, the industry reported the following:
GOPPAR: -88.3% to $12.69

TRevPAR: -72.2% to $70.96

EBITDA PAR: -103.8% to $-3.24

LPAR (Labor Costs): -61.1% to $31.28
The industry's GOPPAR was in single digits for the previous three months, including a level of $8.14 in September. "There were positives in the profitability data even as occupancy flattened and the extension of the summer leisure lift came to an end," said Audrey Kallman, operations analyst at STR. "On the negative side, a lack of group business continued to stand out with Upper Upscale hotels showing the lowest GOPPAR among the classes. October is usually a strong month for conferences and events, but without those significant demand generators, GOPPAR for Upper Upscale properties came in more than $100 lower than this time last year."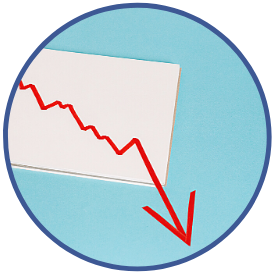 Trepp: CMBS Delinquency Rate Slips Modestly in November
The Trepp CMBS delinquency rate logged its fifth consecutive monthly decline following two large jumps in the reading in May and June of this year. After several months of big dips, the rate fell much more modestly in November. Download the complete report to see the numbers for CMBS 1.0/2.0+ and by property type. The CMBS delinquency rate in November is 8.17%, a decline of 11 basis points from October. The percentage of loans in the 30 days delinquent bucket is 0.94%, which is down six basis points for the month. As the Trepp team has noted before, the declines come with caveats. Some of the loans that have been identified as current came because of the granting of forbearances and the authorization of borrowers to use reserves to bring debt service payments up to date.
What Members Are Saying...
"Thank you for everything you're doing on our behalf during these difficult times. We appreciate it!"
– AAHOA Webcast Attendee
Upcoming AAHOA Events & Webcasts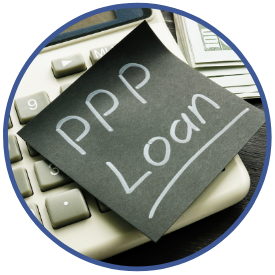 Webcast
Getting Back to Business: How to Navigate PPP Loan Forgiveness
Many AAHOA Members received Paycheck Protection Program (PPP) loans to continue paying their employees during the COVID-19 pandemic. Borrowers may be entitled to loan forgiveness if the funds were used for eligible costs in accordance with the guidelines – but there are some restrictions. Join us to learn more about PPP loan forgiveness to help determine whether or not your loan will be forgiven. Plus, find out about the possible risks you may face if you fail to comply with PPP guidelines. 
3 p.m. EST Monday, Dec. 7, 2020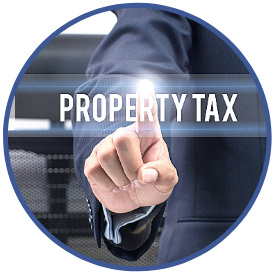 Virtual Event
North Pacific Region: Nevada Property Tax Discussion Sponsored by O'Connor & Associates
Join us as O'Connor & Associates updates AAHOA Members in Nevada on what they need to know regarding property taxes in the COVID-19 era. North Pacific Regional Director Kamalesh (KP) Patel will host the event with guests O'Connor & Associates' Andrew Choy, Director of National Hotel Property Tax, and Abraham Tieh, Director of National Commercial Property Tax.
4 p.m. EST | 1 p.m. PST Tuesday, Dec. 8, 2020
Meeting ID: 956 7283 3845 
Join By Phone: 301-715-8592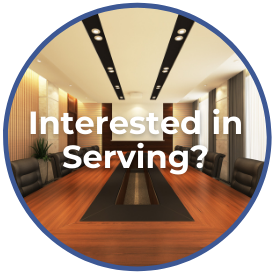 Webcast
Save the Date: Board of Directors Service Interest Meeting Set for December 15
AAHOA's 2021-2023 Strategic Plan launches in January and the Board of Directors will play an important role in helping AAHOA achieve its stated goals. To learn more about the strategic plan and what service on a national nonprofit board requires, please join AAHOA President & CEO Cecil P. Staton for a Board Service Interest Meeting. We are looking for motivated members who are ready and willing to help AAHOA achieve its goals, thereby helping hotel owners all across the nation. Answer the call and volunteer to serve. The nomination period runs December 16 through March 8, and open positions and eligibility requirements are available here.
2-3 p.m. EST Tuesday, Dec. 15, 2020
Zoom meeting:  +1 646 5588656
ID: 974 0439 3085
Passcode: 066333
Upcoming Industry Events & Webcasts 
Webinar
eCornell: Reopening Restaurants After COVID-19 -- Lessons from Asia
With coronavirus cases currently skyrocketing across the U.S. and in some areas a long, cold winter ahead, many questions remain as to how the nation's food and beverage industry can and should respond. Many parts of Asia have already begun the process of reopening, with restaurants taking their cues from their governmental guidelines and developing standard operating procedures that address the needs and concerns of both staff and guests. In this webinar, we will hear directly from two Singapore-based restaurateurs and consider their experiences as they share their stories.
9 a.m. EST Tuesday, Dec. 8, 2020
Live Webinar
2021 Hospitality Investment Outlook
Join Marcus & Millichap and a panel of industry experts on a live webcast examining how the Health Crisis has structurally changed life in America and many facets of the hospitality investment market. But will the changes continue once a medical solution stems the life-or-death risks of the pandemic? Will things return to normal or has the definition of normal been rewritten? Has the hospitality investment market changed forever?
10 a.m. PST | 1 p.m. EST Friday, Dec. 11, 2020
Upcoming AAHOA Events & Webcasts 
Was this email forwarded to you? You can opt in, or opt back in, to receive these directly by signing up at myaahoa.com.

Asian American Hotel Owners Association, Inc.
Atlanta Headquarters
1100 Abernathy Road, Suite 725
Atlanta, GA 30328
Washington D.C. Office
601 New Jersey Avenue NW, Suite 610
Washington DC 20001
To update your subscription preferences, please email info@aahoa.com..