Click here if you are having trouble viewing this message.

Your Daily AAHOA Update for Tuesday, Dec. 1, 2020
Today's Top Stories
COVID Relief NOW Coalition Releases New Ad Calling on Congress to Act
The COVID Relief NOW Coalition, a new coalition of more than 300 major public and private sector groups, including AAHOA, yesterday released a new ad, "Economic Relief Can't Wait," imploring Congress to pass additional COVID economic relief during the current lame duck session. The ad is running across digital platforms including Twitter, YouTube, Google, connected TVs and other online sites. In a recent letter sent to Congress, the coalition highlighted the millions of jobs, small businesses, and vital government services that are on the line and urged immediate action.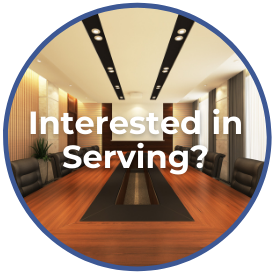 Save the Date: Board Service Interest Meeting Set for December 15
Are you interested in serving on the Board of Directors and helping to lead AAHOA into the future? If the answer is "Yes," you are cordially invited to join President & CEO Cecil P. Staton at 2-3 p.m. ET Tuesday, December 15 for a Board service interest meeting (Zoom meeting:  +1 646 5588656;  ID: 974 0439 3085; Passcode: 066333). At this gathering, you will learn more about AAHOA's 2021-2023 Strategic Plan and the role the Board plays in helping to achieve its stated goals, as well as what service on a national nonprofit board requires. We are looking for motivated members who are ready and willing to help AAHOA achieve its goals, thereby helping hotel owners all across the nation. Answer the call of our association and our industry in this time of great need: Volunteer to serve. Nominations open on December 16, and open positions and eligibility requirements are available here.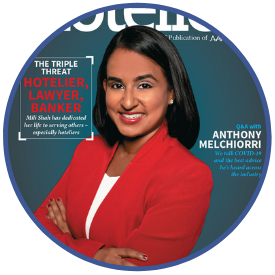 Today's Hotelier: December 2020 Issue on 'Newsstands' Everywhere
The December 2020 issue of Today's Hotelier magazine is now available! In this issue, we sit down with triple threat Mili Shah and discuss her advocacy for the hotel industry from her unique perspective as a hotelier, lawyer, and banker. We also chat with hospitality industry expert and host of the Travel Channel's "Hotel Impossible" Anthony Melchiorri about what it will take for the industry to survive and thrive during COVID-19. Plus, we have guidance from Deepak Chopra on how to fulfill your personal vision, and so much more! 
What Members Are Saying...
"I wanted to say AAHOA is doing an excellent job with all the content and help through all of this. Keep up the great work."
– AAHOA Industry Partner
Upcoming AAHOA Events & Webcasts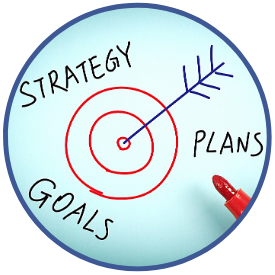 Webcast
Getting Back to Business: I Want to Win the Ball Game: The Owner/GM As the Hotel's Chief Strategy Officer
The hotel industry is currently facing an unprecedented challenge. How do you take control and guide your team to success amid the uncertainty? Join us to learn how to create a winning strategy that will guide your hotel to a fourth-quarter comeback. This webinar will focus on the difference between strategy and tactic, and why accountability matters when it comes to getting management to "buy in" to the new paradigm of hotel excellence. 
3-3:30 p.m. EST Wednesday, Dec. 2, 2020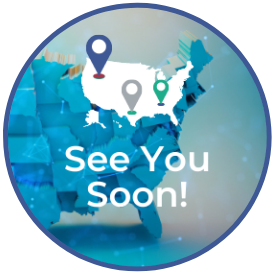 Regional Conference
You're Running Out of Time to Benefit from Our 2020 Regionals Series
We're down to the last two events on our 2020 Regional Conference & Trade Show schedule. The second-to-last one is the AAHOA North Texas, South Central Texas, and Southeast Texas Regional: A Virtual Experience, set for 2 p.m. to 6 p.m. tomorrow. It will be your last chance this year to hear from industry leaders and subject-matter experts in the Texas region. Featured speakers will include Rob Palleschi, CEO, G6 Hospitality; Raj Chudasama, Managing Partner, Kriya Hotels/Kriya RevGEN; Sushil Patel, President, State Bank of Texas; and more. Raj Trivedi, Managing Partner, TST Capital, will moderate. In addition, you will gain access to great networking opportunities and a bustling trade show. Don't wait, reserve your spot now!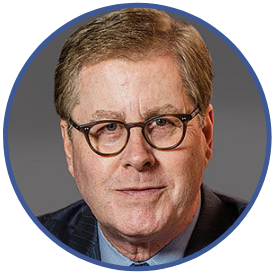 Virtual Event
AAHOA President & CEO to Speak at 2020 Virtual States and Nation Policy Summit
AAHOA President & CEO Cecil P. Staton will be among the featured speakers at the 2020 Virtual States and Nation Policy Summit this week. Staton will sit down for a fireside chat with Commissioner Andre Cushing, ACCE Director, during the ACCE Meeting to discuss the impact COVID-19 is having on the hospitality industry, hoteliers in particular. The States and Nation Policy Summit, which runs December 2-4, attracts hundreds of people, including state legislators and recently elected officials, and is specifically designed to introduce new members to ALEC. At issue seminars and task force meetings, state policymakers will share their knowledge and personal experiences with each other, and hear from national leaders and renowned policy experts.
10-11:30 a.m. EST Thursday, Dec. 3, 2020
Upcoming Industry Events & Webcasts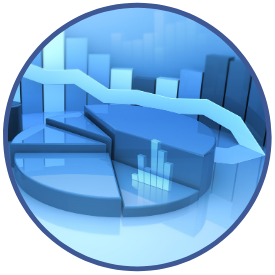 Webinar
USTA: Looking Ahead to 2021 -- U.S. Travel's Latest Forecast
Tune in for the next webinar in USTA's Assessing Recovery webinar series as Adam Sacks, President & CEO of Tourism Economics, breaks down the latest Fall 2020 Travel Forecast, shedding light on what to expect in 2021 and discussing potential implications for the economy.
12 noon EST Thursday, December 3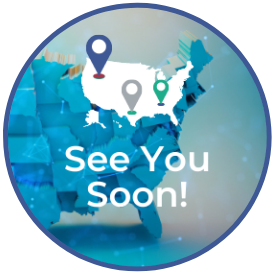 Virtual Event
Learn How Tech-Forward Hospitality Companies Are Transforming Via the Cloud
When faced with great uncertainty, businesses see their investments in agility and flexibility put to the test. And few tests have been as unforgiving as the coronavirus pandemic. But a handful of travel and hospitality companies are already turbo-charging their recoveries by adopting agile technology as a key competitive advantage. Amazon Web Services' conference, AWS re:Invent, is virtual and free this year and the AWS Travel and Hospitality Leadership Sessions begin today. They will feature thought leadership from C-suite executives from Wyndham Hotels & Resorts, Star Alliance, and Just Eat Takeaway, the $7.8-billion European food delivery company formed via merger earlier this year that is now in the process of acquiring Grubhub, to name a few.
November 30-December 15
Regional Conference
AAHOA North Texas, South Central Texas, and Southeast Texas Regional: A Virtual Experience
2-6 p.m. CST Wednesday, Dec. 2, 2020
Webcast
Getting Back to Business: I Want to Win the Ball Game: The Owner/GM as the Hotel's Chief Strategy Officer
3-3:30 p.m. EST Wednesday, Dec. 2, 2020
Regional Conference
AAHOA Alabama, Florida, and Georgia Regional: A Virtual Experience
2-6 p.m. EST Thursday, Dec. 3, 2020
Webcast
Getting Back to Business: How to Navigate PPP Loan Forgiveness
3-3:30 p.m. EDT Monday, Dec. 7, 2020
Was this email forwarded to you? You can opt in, or opt back in, to receive these directly by signing up at myaahoa.com.

Asian American Hotel Owners Association, Inc.
Atlanta Headquarters
1100 Abernathy Road, Suite 725
Atlanta, GA 30328
Washington D.C. Office
601 New Jersey Avenue NW, Suite 610
Washington DC 20001
To update your subscription preferences, please email info@aahoa.com..