Become a Cultural Mentor!
Ever wanted to be a buddy to new international students? Cultural Mentors are students who provide valuable support and advice to commencing international students. Learn more.
International Student of the Year Awards
Do you know an international student who is an inspirational role model to the community? Nominate them! 
Protect yourself from scams!
In this interactive session, an International Student Advisor will share information on recent scams targeting international students.
Register for the webinar in Mandarin.
Prepare for your career
Join our expert employer panelists as we deep dive into graduate recruitment, with a particular focus on returnee graduates and how they can best prepare for their job search in 2020. Register here.
Emergency Food Assistance
There are a number of services available to provide international students with food and other essentials. Get the info!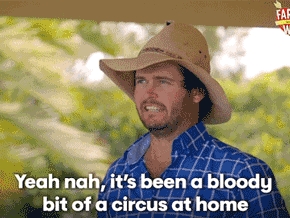 "Yeah, nah" = No
"Nah, yeah" = Yes
We know, it's confusing. Welcome to Australia...
You are receiving this email as a student of UNSW.
Authorised by the DVC(A).
View your news online!
There are no subscription preferences available for UNSW Student News.