Click here to view this email in your browser.

Welcome to the latest quarterly industry newsletter, Its hard to believe we're over halfway through 2023 and well into a new financial year. During the 2022-23 financial year, HVS issued over 37,000 permits and processed more than 4,700 accreditation audits. Our HVS Help Desk received nearly 30,000 calls, the number of WA Heavy Vehicle Accredited Operators increased by 4% to 4,995 and there were over 3,000 Heavy Vehicle Pilot Licenses issued.  You can view more statistics from the last quarter in this issue.
You will also find more information about:
We encourage active participation from our readers, as your insights, suggestions, and contributions will enrich the content and value of our newsletter.
Thank you for subscribing to receive HVS News, if you know someone who would benefit from our newsletter, please encourage them to sign up to get their own copy. 
HVS Statistics
On an ad-hoc basis we receive requests to provide statistics relating to some of our business activities.  We've put together the table below which provides readers with a comparison to the last quarters monthly figures.
Project Highlight - Tonkin Highway Extension and Thomas Road Upgrade
Tonkin Highway is being extended from Thomas Road to South Western Highway south-east of Mundijong. The $755 million project is jointly funded by the Australian and Western Australian Governments. $290 million is also allocated to upgrade Thomas Road from Tonkin Highway to South Western Highway, bringing the total funding commitment to $1.045 billion. Concept designs for both the projects are nearing finalisation.
Community information sessions have been scheduled to give the local community the opportunity to view project designs in detail, understand local and access road changes as a result of the project, view a project video and ask the project team questions. The sessions are a drop-in style; people can come and go throughout the timeslot.
The sessions are scheduled for:
Wednesday 9 August, 5pm to 7pm, Byford Dome

Saturday 12 August, 11am to 1pm, Serpentine Jarrahdale Community Resource Centre, Mundijong
Find out more about the project and the latest progress updates on our website -https://www.mainroads.wa.gov.au/projects-initiatives/all-projects/metropolitan/tonkin-highway-extension/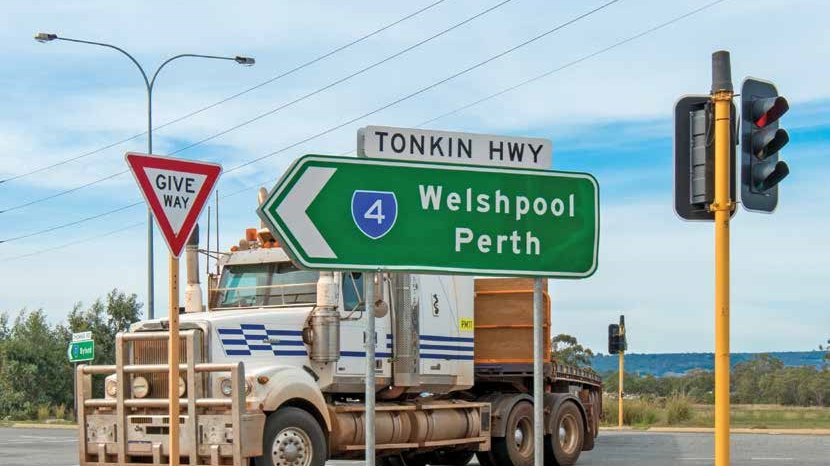 Update to Tonkin Highway Restrictions
In response to some of your feedback given at our regional industry workshop and information sessions, we recently made amendments to the Class 1 Oversize Period Permit Operating Conditions and the Single Trip OSOM Vehicle Standard Operating Conditions.
This included removing the Tonkin Highway Restrictions and applying minimum pilot requirements for overmass RAVs crossing the bridge at low speeds on Tonkin Highway, north of Roe Highway.
You can see the specific changes here in the HVS Update 29-2023.  The revised operating conditions are available on the Oversize Overmass (OSOM) page on our website.
WA Heavy Vehicle Accreditation Remote Audit Trial
Following feedback received, a 12 month trial allowing for remote Heavy Vehicle Accreditation (HVA) Audits, commenced from the 1st July 2023.
The WAHVA Remote Audit Policy and Procedure document sets out the circumstances in which a remote audit can be conducted and outlines the roles and responsibilities of certified WAHVA Auditors and Operators. We encourage you to familiarise yourselves with this document to ensure you meet the requirements, prior to pursuing this option.
Heavy Vehicle Industry Workshop and Information sessions
Thank you to those who came to our in person HVS Industry Workshops held recently in Bunbury and Karratha as well as those who attended online presentations, as part of the state-wide 2023 series of sessions.
See below for a list of the remaining workshops.  The format and general outline of each information session will be as follows: 
Regional Update - Presentation from the Main Roads Regional Office on heavy vehicle related matters and / or relevant infrastructure project(s)

Information session relating to a HVS product or service - see topics below.

Interactive Workshop – focus on what functionality attendees would like in a new customer portal

One-on-One with HVS Staff – attendees can meet with HVS representatives from Access, WA Heavy Vehicle Accreditation, Compliance, OSOM moves and permits.
There is an option to attend online or in person, noting that online attendees will have access to the Regional Update and the Information Session portion (up to 1 Hour) only.
The region, dates and information session topics are:
| | | |
| --- | --- | --- |
| REGION | DATE | TOPIC |
| Kununurra  Online only | August 16 | Applying for Restricted Access Vehicle Access – What you need to know. |
| Geraldton | September 13 | Topic TBC |
| Metro | September 27 | Traffic Escort Services - Scheduling Solution - TBC |
| Kalgoorlie | October 18 | WA Heavy Vehicle Accreditation – know your responsibilities including 3rd Party Accreditation Arrangements |
| Northam | November 8 | Heavy Vehicle Licenced Pilot Scheme – Review Overview + next steps |
| Albany | Rescheduled date TBC | Topic TBC |
Please note: the HVS Industry Information Session 2023 schedule may change dependant on registration numbers.  Places are limited.  To register for one of the 2023 sessions, please click on the button below.
CCTV monitoring at the Heavy Vehicle Bay at the top of Greenmount Hill was installed in mid 2023. This was due to an increase in reports that heavy vehicles were not stopping to complete the hill descent requirements.
The CCTV monitoring solution, which has number plate recognition capability, monitors both the bay and Great Eastern Highway carriage ways (descent only). 
Transport operators are reminded that it is a condition of permit / order that vehicles over 42.5 GVM must stop in the bay on the top of Greenmount Hill and conduct a brake system check before commencing descent.
When descending Greenmount Hill, drivers must ensure they engage low gear, use their auxiliary brakes and must not exceed a maximum speed of 40 km/h.
Vehicles must travel in the left-hand lane at all times, unless:
avoiding an obstruction;

obeying a traffic-control signal; or

intending to turn off the carriageway, and in order to do so safely, it is necessary to position the vehicle in another lane before starting the turn.
Transport operators are also reminded not to use this as a parking bay as there is limited space available and it will affect other operators' ability to comply with the requirement to stop. 
Road Train Assembly Area Monitoring
We installed CCTV monitoring at the Forrestfield Train Assembly Area (RTAA) in early 2023. The CCTV solution monitors the RTAA 24 hours per day / seven days a week and retains the footage for a 72 hour period. 
Should an incident occur within the RTAA, the transport industry will need to report the incident to the WA Police and obtain an incident number. 
The incident number will be provided to Main Roads, along with the date and approximate time of the incident so that if the footage is requested from WA Police. Main Roads can provide a copy to assist in their investigation.
The RTAA is well used by the road transport industry and availability is often limited due to vehicles, trailers and equipment being parked for excessive periods of time. 
Following a number of complaints from industry, it is hoped that the cameras will help deter transport operators who park their vehicles and equipment contrary to the RTAA's terms of use, and improve the availability of parking spaces within the RTAA.

Sealing of Tanami Road is underway
Tanami Road is 1,035 kms long, linking Alice Springs in the Northern Territory to Halls Creek in Western Australia. Tanami Road is mostly unsealed, can be difficult to drive on and experiences closures in wet weather, cutting off the communities it services.  
Sealing began in June of the Western Australian section of the road, which links the Great Northern Highway near Halls Creek with the Northern Territory border.
This will improve safety and access to remote Aboriginal communities and mine sites, and provide an alternative route into northern WA from the eastern states.
This first section of work, through the hills south of Great Northern Highway, is expected to be completed by late 2024.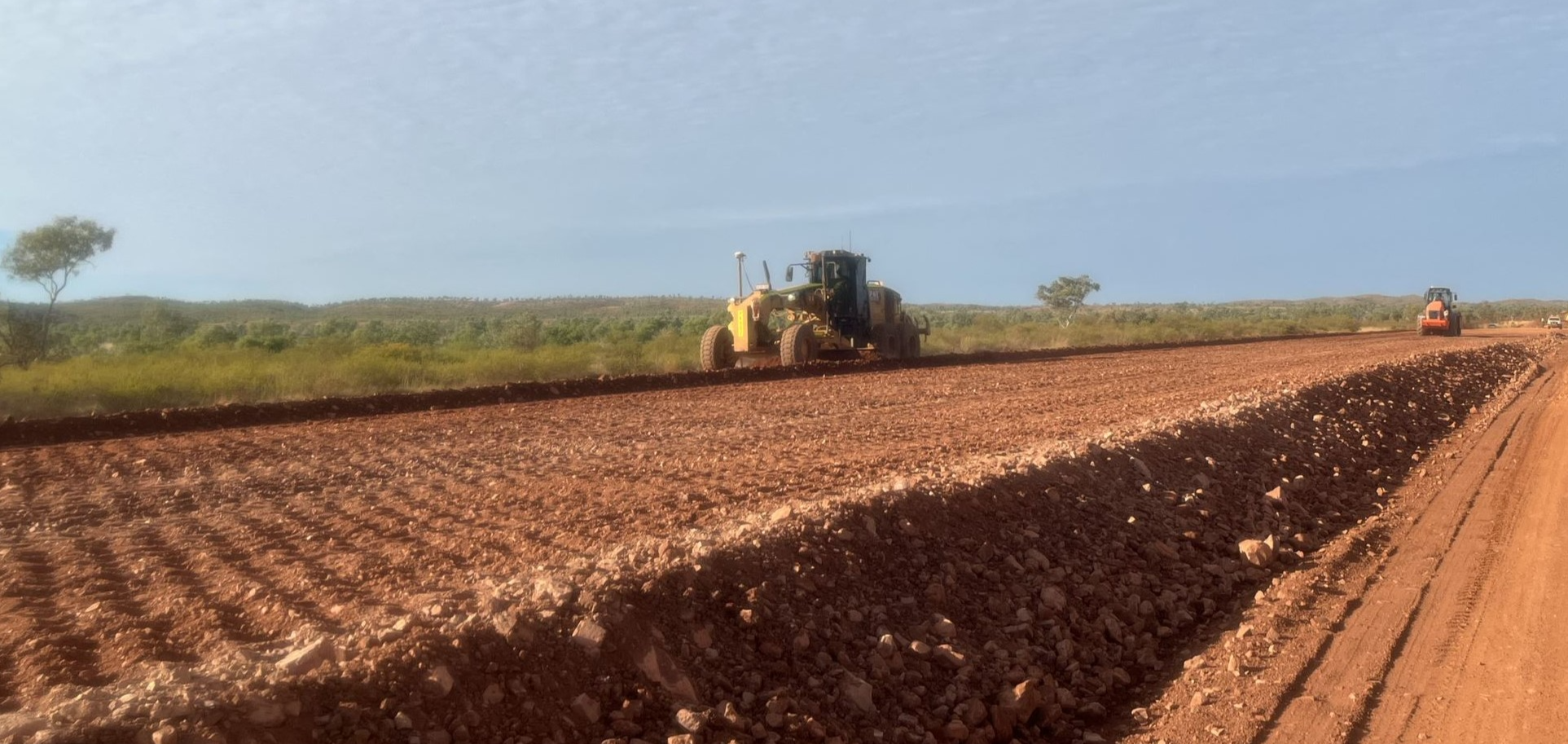 Permit FAQ Series - Class 1 RAV 8 Tyre Per Axle Low Loader Overmass Period Permit (100 Tonne permit)
A reminder that we introduced the Class 1 RAV 8 tyre per axle Low Loader Overmass Period Permit, late last year.  This product is available for the transportation of heavy indivisible loads on 8 tyre per axle low loaders operating on approved networks.  It is valid for 12 or 36 months and may be used in conjunction with a Class 1 RAV Oversize Period Permit or a Class 1 RAV Oversize Single Trip Permit. 
This permit allows tri-axle and quad-axle low loaders with 8 tyres per axle to operate on approved networks with or without a tandem axle dolly (also with 8 tyres per axle).  The allowable mass is subject to the Ground Contact Width (GCW).  However, tri-axle low loaders can have up to 16 tonnes per axle with a 3.7 metre GCW, and quad axle low loaders can have up to 13.75 tonnes per axle with a 3.7 metre GCW.
Prior to applying for the Period Permit, operators are reminded they must familiarise themselves with the requirements of the Operating Conditions.  The Operating Conditions, application form and approved networks are available on our website. 
Heavy Lift Tow Truck Period Permit
A new Heavy Lift Tow Truck (HLTT) Period Permit came into effect on 3 July 2023.
The permit is issued for a one or three year period and provides mass and dimension concessions, allowing tow truck operators to tow heavy vehicles or vehicle combinations without the need to apply for individual access approval, as per previous permit options.
Independent engineering advice was sought by Main Roads to guide the development of the new permit, and upon request from HLTT industry representatives.
We will continue to work with the HLTT industry to make improvements to the permit operating conditions. 
For a more comprehensive overview of the key aspects for both the HLTT and Transport Operators, please see HVS Update 24-2023. The revised Operating Conditions are available on the Heavy Lift Tow Trucks page.
HVS Updates Released
Revised Heavy Lift Tow Truck Period Permit Operating Conditions will come into effect from Monday 3 July 2023.
Changes to oversize Road Train and B-Double Period Permit Operating Conditions.
Kimberley Region - Great Northern Highway - Fitzroy Crossing - New detour and two-lane low level crossing
Heavy vehicles travel impact notification (TIN) is available in the RAV mapping tool.
Wheatbelt Region - Shire of West Arthur - Downgrade of load rating on bridge 4020 over Arthur River on Glenorchy South Road
After hours OSOM permit amendments requiring bridge assessments.
Registrations open: 2023 HVS Industry Workshop and Information Sessions
South West Region, Shire of Collie - Downgrade of load rating on Bridge 3523 over Collie River on Mungalup Road.
Subscription Reminder
From feedback received at industry workshops we've held over the years, we found people wanted more communication of changes and overall in general.
However, to receive these updates or general news to your inbox, you need to be subscribed. 
This came about as previously, a common response from Operators was they were receiving 'too much' information. So we gave you the choice to opt in or out of our communications.
HVS Updates provide information including changes to policy, public holiday opening hours, and amendments to permit products. They are also published on our website here, if you don't want to subscribe.
To sign up or update your preferences – please click this link.