Click here if you are having trouble viewing this message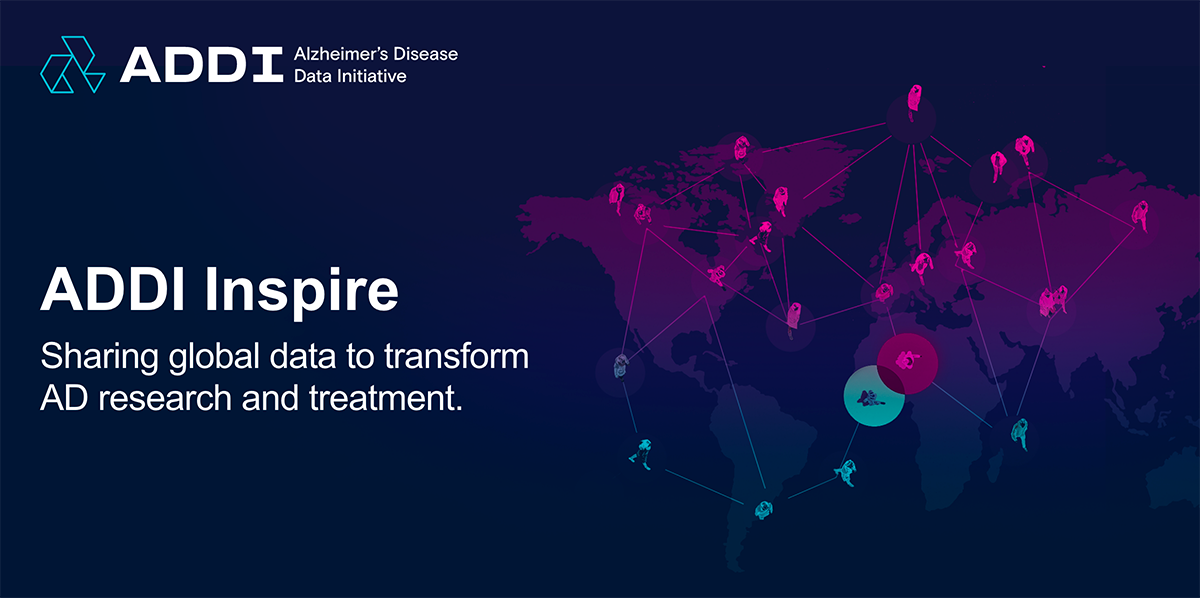 Executive Director's Corner
A Letter from the Desk of Tetsu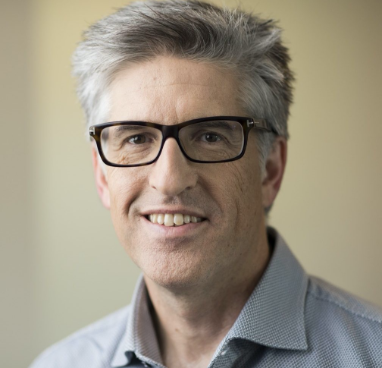 Inspiration is the soul of science. From Archimedes' bathtub to Newton's apple and beyond, scientists the world over have pushed the boundaries of human knowledge in inspired moments. And at ADDI, we believe that bringing together data and inspiration from the brightest minds in Alzheimer's disease and related dementias (ADRD) research while seeking perspectives across disciplines will lead to the kind of Eureka! moments that people with dementia so desperately need.
Of course, science can be competitive. Funding, awards, and recognition are not limitless. And after decades of failing to confront dementia—decades of frustration and despair for people across the world who are devastated by these diseases—it's time for a new approach. It's time to set aside fear, understand the limits of competition and embrace collaboration.
Because while great minds have pushed science forward, they've rarely done it alone. Newton himself claimed he only saw so far by standing on the shoulders of giants. With shared access to data on ADRD and the best analytical tools available, we can stand on each other's shoulders to see past obstacles and dead ends and even discover new pathways hiding in plain sight.
This idea of finding our way to new discoveries is a fitting theme for ADDI's inaugural newsletter – ADDI Inspire. In this issue you'll get a first glimpse of the work we have been doing since our launch last year, like the development of new AD Workbench components to support federated data sharing and analytics, which will provide protected access to data that may otherwise remain difficult for the global ADRD research community to easily access. We also profile our newest data partner, the European Prevention of Alzheimer's Dementia Consortium (EPAD), whose landmark longitudinal cohort study and datasets are expanding our knowledge about the early stages of ADRD. And, we celebrate the winners of our inaugural Alzheimer's Detection Challenge.
So, let's all do our part to lift each other up and see a world free of Alzheimer's and dementia. A world that need not be far away—if we work together.
Sincerly,
Was this newsletter forwarded to you?
Sign up for our email list to receive the latest updates directly from ADDI by clicking here.
Discoveries/Learnings
ADDI Alzheimer's Detection Challenge
ADDI recently hosted its first Alzheimer's Detection Challenge, engaging the research data science community to develop an automated algorithm that classifies a patient's stage of Alzheimer's disease progression based on a common cognitive screening tool for dementia—the Clock Drawing Test (CDT). Challenge participants used derived features extracted from the decomposition of CDT images to build and train their algorithms. The predictive capabilities of their algorithms were then tested on a separate set of CDT data1 and scored accordingly.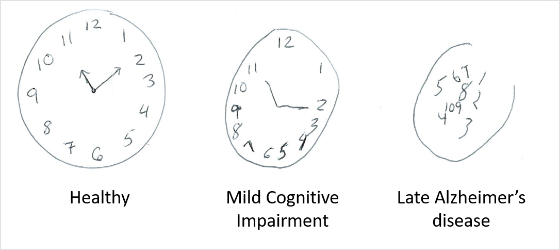 Figure 1: Representative examples of CDT images at different stages of Alzheimer's disease progression. "Healthy" represents an image from an individual with no obvious signs of disease; "Mild Cognitive Impairment" is a patient in an early stage of decline; "Late Alzheimer's disease" exemplifies an image from a patient with severe dementia. Note: The images shown here are not actual patient data and are only intended to represent the appearance of images in progressing stages of disease
---
The algorithms that generated the best scores based on an objective evaluation were ranked and awards of cash and other prizes totaling over $50,000 distributed. To recognize the collaborative nature of the challenge and foster community engagement, community prizes were awarded by a panel of judges that considered several criteria including: participation in forums to engage with or assist other participants, willingness to share full notebooks of code developed to benefit the research community, as well as the number of likes that their communal activities received by other participants.
Overall, ADDI's first Data Science Challenge was a huge success, over 1,200 people registered to participate in the Challenge from more than 65 countries/regions. Challenge participants reported being motivated to sign up for a variety of reasons—many are actively involved in work on Alzheimer's and related dementias, others are data scientists seeking fun, new challenges, and some have deeply personal connections to Alzheimer's.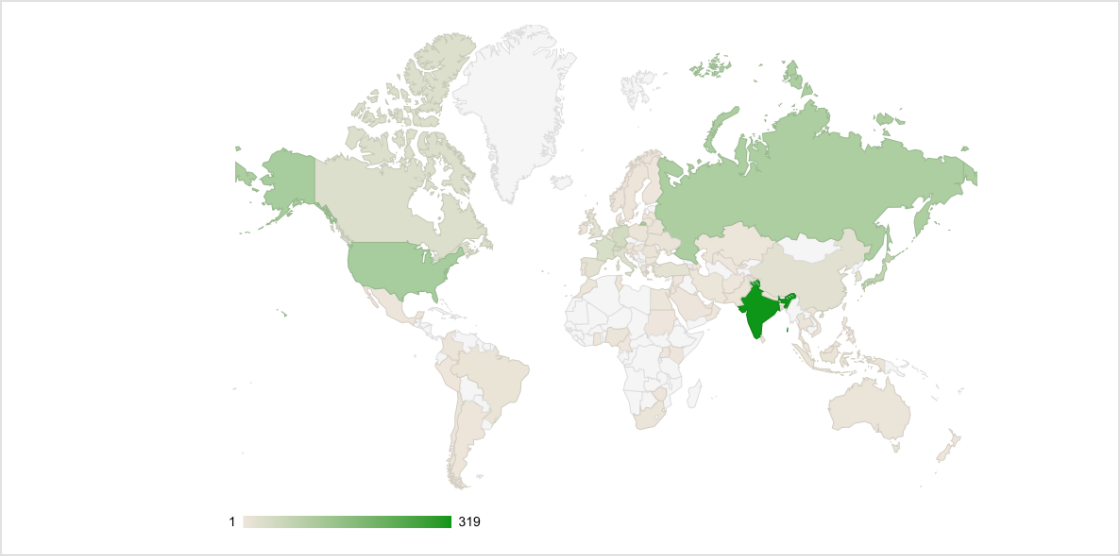 Figure 2. Global Dispersion of ADDI Data Challenge Applicants
---
We want to thank all of the participants of the Alzheimer's Detection Challenge for sharing their expertise, insights, and code with the ADRD community. We look forward to your continued engagement in future ADDI challenges!
For more information on the outcomes of the Detection Challenge and future challenges, please visit the News section of the ADDI website.
[1] Raw CDT image data from the National Health & Aging Trends Study (NHATS) were decomposed by the ADDI Team to derive several features that were utilized by the Challenge participats to predict different stages of Alzheimer's disease progression. NHATS data can be accessed at: https://www.nhats.org.

Tech Talk
Why Federated Data Access will be a Game Changer
The same datasets that hold great potential for Alzheimer's research have inherent hurdles that prevent direct access to information and squelch accessibility for the global research community. On the provider side, there are often interoperability challenges in making data repositories available for broader research; on the user side, there are difficulties in visibility and analysis.
We talked to Kelly Sparks, our Senior IT Architect, about how ADDI is creating an environment where providers and users can share data for research while still adhering to industry and regulatory standards that apply to health data—the Alzheimer's Disease (AD) Workbench.
Tell us a little bit about the problem ADDI is trying to solve with Federated Data Access.
For various reasons, it is not always possible to share previously collected, record-level, clinical data with researchers that may reside in any corner of the globe. In these instances, we introduce federated data access (which we refer to as "Level 2" access) and analytics to overcome some of the data governance barriers that would otherwise preclude data access to a collaborative global community of researchers. We call this enabling piece of technology the Level 2 Virtual Appliance. It enables the secured remote and distributed querying of protected datasets to allow cross-dataset research, while preventing direct record-level access. We are currently implementing this innovative Level 2 Virtual Appliance technology with several different data providers to enable federated access to datasets to better support the research community.
The Level 2 Virtual Appliance sounds like a great way to help the research community reach more relevant datasets. How does it work?
It is! The Level 2 Virtual Appliance comes preconfigured with an application programming interface (API) Services Container, an on-board Container Registry, a PostgreSQL database, and a newly built Level 2 Management Application that enables data providers to monitor and manage queries as they are submitted, quarantined, and approved, as well as over-all Level 2 Services operations. The platform can also be expanded to connect to remote container registries and databases that are running on other virtual machines (VMs) or other cloud services. In short, this means that the Level 2 Virtual Appliance comes pre-packaged with the components required to plug directly into most existing data repositories and that it can be set up quickly with standardized workflows that enable federated query capabilities.

Figure 3. Federated data architecture and workflow
---
How is ADDI approaching these data-sharing structures going forward?
We needed to make data querying easier for data scientists. While federated data sharing and analytics are a key milestone on the path to future integrative research, for ADDI's Level 2 Virtual Appliance to be successful, we needed to address a few important challenges for the data scientists. Without direct access to data, more steps are required to write effective models or queries, adding more wait time for results. It's also difficult to know if a query is going to work optimally and may require rewriting the code when implementing it in a federated distributed setting.
To address these challenges, ADDI built an end-to-end workflow intended to help enable easy data querying, data model generation, and the refactoring of code as needed for users. We are also developing a query suite to fetch detailed statistical summaries on data shared at Level 2 that provide insights in addition to a data dictionary and metadata.
We hope you are as excited about the ADDI Level 2 Virtual Appliance as we are. Developing this new piece of technology is a critical next step in our work to improve federated data access and analytics to support Alzheimer's research and beyond in other non-commercial spaces that require collaboration and cooperation.

Partner Spotlight
The European Prevention of Alzheimer's Dementia Consortium (EPAD)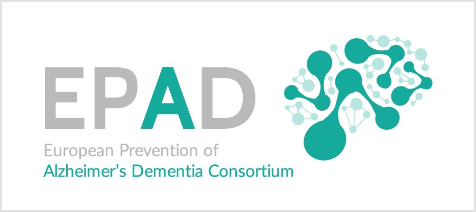 ---
Expanding what we know about early stages of Alzheimer's dementia
While the search for a cure for Alzheimer's dementia remains a critical focus of researchers worldwide, equally important is our ability to learn how to prevent the disease and to find new preventive treatments. To do this, a much better understanding of the very earliest stages of Alzheimer's dementia is needed. That's been a central focus of EPAD for more than five years. Working in close collaboration with 39 partner organizations and funding by the Innovative Medicines Initiative (IMI), EPAD recruited people across Europe aged 50 and older who did not have a diagnosis of dementia to learn more about the very beginnings of the disease. The result was the first of its kind Longitudinal Cohort Study (LCS) and data sets that have been made available for the global AD research community.
A landmark achievement
From January 2015 until February 2020, the Longitudinal Cohort Study (LCS) screened over 2,000 participants across nine European countries to collect a wide range of cognitive, clinical, neuroimaging and biomarker data. A total of 2,096 participants were screened. From these 2,096 participants, EPAD followed up with 1,225 after one year, 421 after two years and 121 after three years. As the project progressed, four datasets have freely been made available ensuring the use of the data for the Alzheimer's disease research community worldwide.

"As a participant in the EPAD LCS it is very satisfying to know that my data is being made widely available to researchers. To know that this quality assured data will be used internationally reassures me that my involvement in this project will assist in the unravelling of the mystery that is Alzheimer's disease," said Malcolm Smith, Chair of the EPAD Scotland participants panel.

EPAD LCS dataset now available in the AD Workbench
The latest and final EPAD dataset called Version.IMI. (V.IMI) is now available in the AD Workbench and will provide even greater value to the global neuroscience research community. All the data collected and processed during the IMI period of EPAD have been included in this V.IMI release.

"Prospective collection of information and samples in EPAD has been a major scientific effort to expand the frontiers of our knowledge on the natural history of Alzheimer's in its predementia stages. But now in the AD Workbench, this dataset will be findable, accessible, interoperable and reusable (according to the FAIR principles) to other bona fide researchers for it to exert its full, intended impact to fight Alzheimer's disease," said Juan Domingo Gispert, principal investigator of the EPAD study in Barcelona and head of the Neuroimaging group of the Barcelonaβeta Brain Research Center (BBRC).

EPAD members are pleased that this incredibly rich data source, including data that have been collected annually from research participants throughout their participation in the LCS, has been incorporated into the AD Workbench. It is an important step in continuing to share the LCS data in the long-term and ensuring that this valuable resource is used by the research community to generate as much knowledge as possible. The ADDI platform will provide a crucial acceleration in scientific breakthroughs on the causes, diagnosis, and prevention of Alzheimer's disease.

"At the heart of the EPAD Programme was an explicit commitment, responsibility and obligation to ensure that the time and effort of research participants and researchers yielded the highest quality outputs of knowledge. The global visibility and ease of access and research which ADDI provides helps us to achieve our objective. Moreover, having been involved for the last few years in the design of the AD Workbench it stands to reason that this platform is absolutely perfect for our needs and we are honoured and delighted to be the first project to place our entire dataset onto the work bench. We expect that in the years ahead, new data being collected from EPAD and other programmes from across Europe and the World will utilise the ADDI workbench making 'interoperability' a real success," said Craig Ritchie, Project Coordinator of the EPAD project, Director of the Ce

For more information about the EPAD project, please visit: http://ep-ad.org

'How do I...' Invite a Collaborator to my Workspace?
In the spirit of ADDI's vision of using collaborative power to end Alzheimer's disease and related dementias, our first 'How Do I...' Workbench feature highlights the ease with which the workspace allows collaboration.
To invite a collaborator, you first need a workspace! A workspace in our AD Workbench is a secure environment where data can be uploaded, accessed, visualized, and analyzed using cloud computing environments. There are many built-in tools for such tasks, or a user can bring or create their own tools in the workspace. All Workspace activity is secure and private, and Workspace owners have direct control over who accesses their Workspace and how.
Once your Workspace request has been approved, you are the Administrator. In this role, you have the ability to manage the users in the Workspace, control Airlock requests (downloading files from a Workspace), as well as create and edit files, access data, use R, and publish R Shiny apps. When you are ready to invite lab members and colleagues from other organizations to join2, be sure you are currently in the Workspace you'd like to share. Also, keep in mind that anyone you invite will have access to the datasets in the workspace. From the 'Home' tab, select 'Invite or edit members' from the right-hand side 'Tools' menu as shown in Figure 4. A new screen will load giving you the option to search for registered members, as well as see who currently has access to your Workspace.
[2] Collaborators can be invited to a Workspace if they are an existing AD Workbench user. New users can create an account at: portal.addi.ad-datainitiative.org. It should be noted that some data use agreements (DUAs) require all that collaborators are named when a request for permissioned access is submitted. It is the responsibility of the requestor to comply with the terms of DUAs for datasets residing within a Workspace.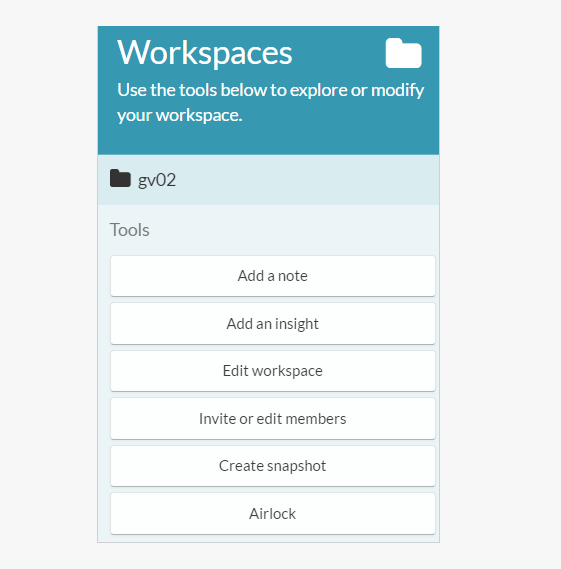 Figure 4. The link to add members to a Workspace or update a user's role in your Workspace.
---
Invited users are automatically given the Standard User role, but other options of Administrator or Contributor also exist. Please see the table that compares the types of access each role provides. Once you are satisfied with the member list and the roles, simply select 'Save changes' in the window as displayed in Figure 5 and new collaborators will be notified via email. You can update the list of collaborators and their roles at any time.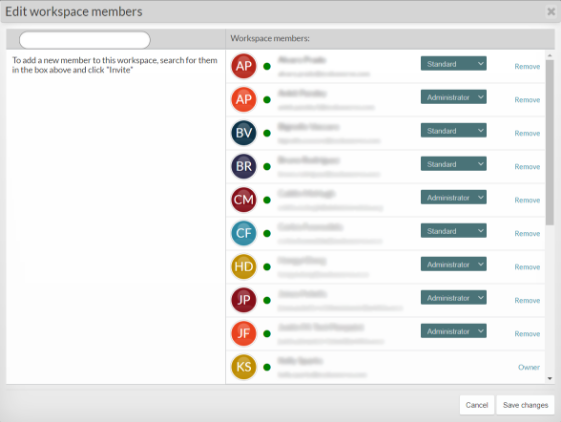 Figure 5. Searching for members to add to your Workspace and saving any changes made.
---
How do I choose which role to assign to my collaborators?
Standard user is the default for a reason: most collaborators do not need the extra access the Administrator role provides (managing users, approving download requests) but need more access than the Contributor role allows. One example where the Contributor role may be useful: Your labmate is working on a set of harmonized files in his/her AD Workbench Workspace, but you would like to test a new algorithm you have been developing in your Workspace on that set of harmonized files. Rather than inviting your labmate to join your Workspace as a Standard user, and then asking him/her to upload the harmonized files of interest, as a Contributor your labmate can simply contribute those files to your Workspace via a Workspace-to-Workspace Airlock transfer.

Figure 6. A comparison of the types of access Workspace collaborators have depending on the type of role.
---
We'd love to hear about how you collaborate in the AD Workbench or ideas for other 'How Do I...' Workbench features! Send us a note at ADDIUserFeedback@alzheimersdata.org.

Noteable Knowledge
In this section, the ADDI Team shares information and resources of interest from elsewhere in the ADRD community.
Upcoming Events
July 25 – 30: Alzheimer's Association International Conference (AAIC)
Location: Denver, CO + Virtual | More info
---
July 29 – 30: Bioinformatics Open Source Conference (BOSC)
Location: Virtual | More info
---
October 18 – 22: American Society of Human Genetics (ASHG) Annual Meeting
Location: Virtual | More info
---
November 9 – 12: Clinical Trials on Alzheimer's Disease (CTAD) Conference
Location: Virtual | More info
---
Resources
AD Knowledge Portal: The AD Knowledge Portal provides a wealth of data, analyses, and tools from the National Institute on Aging's Alzheimer's Disease Translational Research Program. Learn more here: https://adknowledgeportal.synapse.org
---
Alzheimers.gov: This website is operated by the US Department of Health and Human Services. It provides high-quality content about Alzheimer's and related dementias, including guidance on living with the disease and access to clinical trials. There's an additional section for healthcare professionals. You can access it here: https://www.alzheimers.gov/
---
NIH RePORTER: This powerful search engine can help you quickly find information about research projects funded by the US National Institutes of Health (NIH). The Matchmaker function is especially useful for ADRD collaborators since it allows you to enter manuscript abstracts, research bios, or other scientific text, and retrieve a list of others doing similar work. You can access it here: https://reporter.nih.gov/
---
Recent Publications
ADDI Director of Data Science Mukta Phatak recently did a Q&A for the Keystone Symposia about ADDI's work.
Review of Alzheimer's Disease: A timely review in The Lancet of the current state of AD research by Scheltens et al. Read it here.
GWAS Meta-Analysis in AD: A major new study has increased the number of known risk loci from 33 to 75. Read more about it here

Dedicated to advancing scientific breakthroughs in the treatment of Alzheimer's disease and related dementias.
We're aiming to move Alzheimer's disease (AD) innovation further and faster by connecting researchers with the data they need to generate insights to inform development of new, better treatments and diagnostic tools for AD and related dementias.

| | |
| --- | --- |
| Follow ADDI on Social Media | |
© Alzheimer's Disease Data Initiative 2021
Click here to unsubscribe or to change your subscription preferences.