Click here if you are having trouble viewing this message.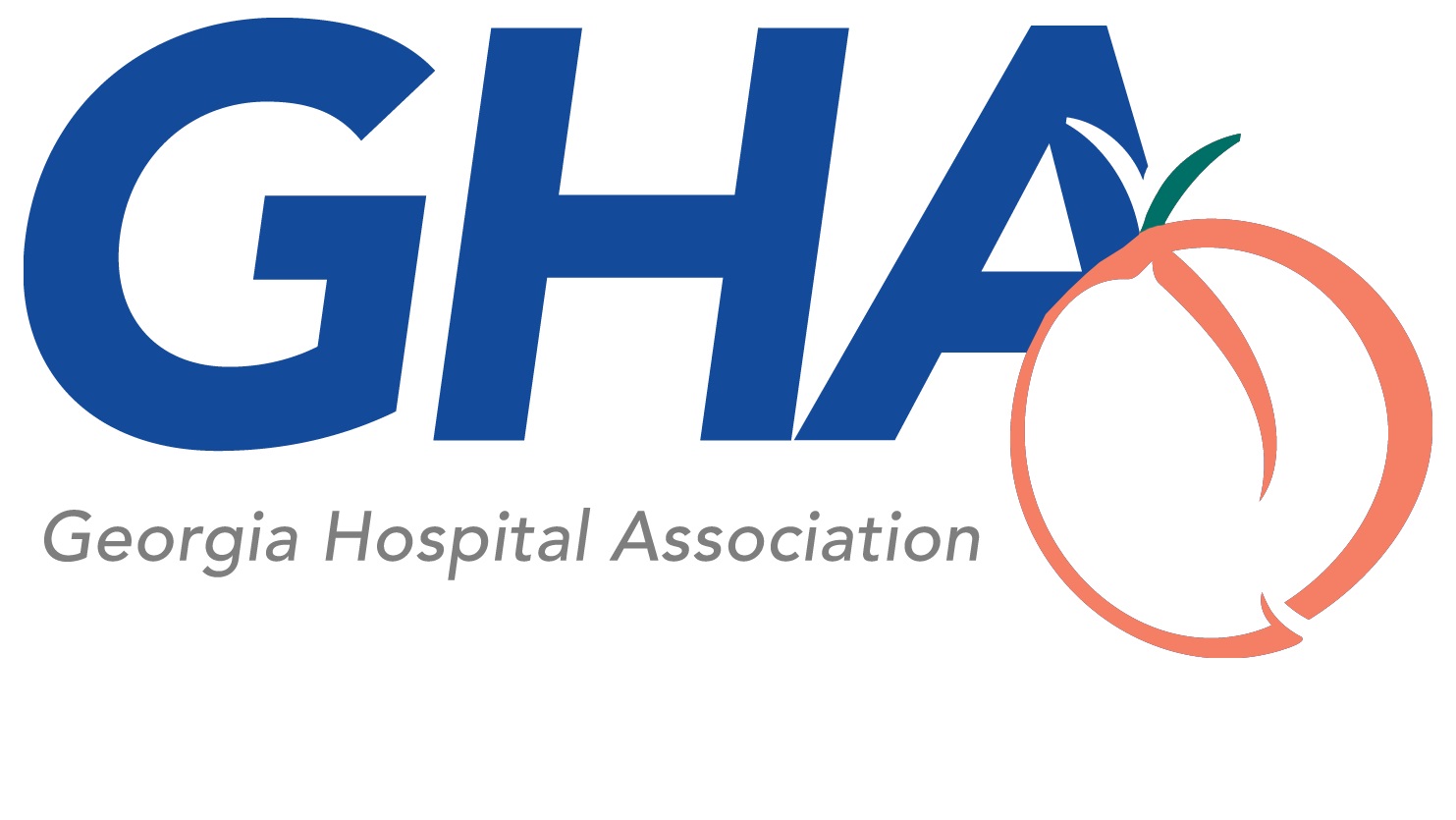 Future Meetings
 Resources
GHA Coronavirus Information
COVID-19 information and resources.
Ebola
The Department of Public Health (DPH) offers answers to your Ebola questions.
State Epidemiologist
24-hour access to a State Epidemiologist: 1-866-PUB-HLTH.
CDC Information
Visit www.cdc.gov to stay up to date on current information.
Disaster Mental Health
The Georgia Disaster Mental Health website addresses the mental health components of disasters.
Georgia Crisis and Access Line (GCAL) visit to access behavioral health services.
SAMHSA: Preventing Suicide
Visit the suicide prevention resource page.
FDA Authorizes 4th Pfizer COVID-19 Bivalent Dose for Certain Children Under 5
The Food and Drug Administration Friday authorized a fourth Pfizer COVID-19 bivalent vaccine dose at least one month after the third dose for certain immunocompromised children aged six months through 4, and additional doses at the discretion of their health care provider. 
Region IV Special Pathogens Training Course, Friday, June 9, 8 a.m.-4:30 p.m.
The Serious Communicable Diseases Program (SCDP) at Emory will host two training sessions for health care workers in Georgia:
The EMS Biosafety Transport Course is designed for EMS providers of all types, but any health care personnel who are at risk of exposure to patients with a high-consequence infectious disease are welcome to attend. Course participants will learn how to identify high-consequence infectious diseases; what infection prevention and control precautions are needed to care for suspect patients; how to reduce risk through environmental controls; and more.

The Frontline Hospitals Course was developed for medical and nursing staff, emergency management, education and training leaders, and infection prevention staff. Enhance your readiness to safely identify and isolate a patient with a suspected or confirmed special pathogen and inform appropriate officials while providing necessary patient care.  
Some Critical Drugs Have Been in Shortage for More Than 8 Years
At least 20 critical drugs have been intermittently in shortage since 2015, according to the American Society of Health-System Pharmacists (ASHP) database. All but three of these drugs are also on the Resilient Drug Supply Project's (RDSP's) Critical Acute and COVID-19 Drug List. The Food and Drug Administration's (FDA) drug shortage database includes some, but not all, of the drugs as being in shortage.
How to Improve Emergency Preparedness at Your Senior Care Facility: Lessons from the 2021 Texas Blackout
In February 2021, a statewide blackout in Texas left millions without power during an arctic blast of sub-freezing temperatures. The blackout starkly highlighted the vulnerability of long-term care facilities during such an emergency. 
Innovating Virus Care for Pediatric Patients
Hospitals across the country have found innovative ways to increase their capacity, improve care and take care of health care workers while treating COVID-19 patients throughout this pandemic. 
NEWSLETTERS
ASPR TRACIE The Express - April 2023
CISA Community Bulletin - April 2023
U.S. Department of Homeland Security Daily Digest Bulletin - April 2023
Georgia Weekly Influenza Report - Week 16
HHS Office of IEA COVID-19 Update - May 4
Keystone Health Preparedness Digest - May 2
MESH Weekly Situational Awareness Brief - April 28
Morbidity and Mortality Weekly Report - April 28
News & Notes - April 28
EDUCATION
Emergency Preparedness Systems Training:
June
2023 Georgia School Safety and Homeland Security Conference
June 19-21
Joint Commission Emergency Management Conference
June 20-22
RESOURCES AND REMINDERS
Public Health Emergency to End May 11
President Biden stated that his administration will end the COVID-19 public health emergency (PHE) on May 11. The White House said the announcement aligns with its commitment to give at least 60 days notice prior to ending the PHE, the end of which means the expiration of waivers affecting nursing homes, home and community-based services, pharmacies, and telehealth prescribers of opioid-use disorder medication, among others. Additionally, FEMA announced that all COVID-19 disaster declaration incident periods will close May 11.
Donations to Assist Ukraine and its Refugees
The U.S. Ukraine Foundation is a 30-year-old organization that supports the people of Ukraine in their quest for freedom, democracy, a free-market economy, and human rights. The U.S. Ukraine Foundation has established a fund to provide financial support for humanitarian efforts, including covering the costs of sending medical supplies to Ukraine. The fund also supports refugees through the Kyiv Rotary Refugee Initiative.
In addition, the U.S. Ukraine Foundation is coordinating the distribution of donated medical supplies through its operation "Ukraine AirLIFT." If you are interested in donating medical supplies, please contact the AFYA Foundation, which is partnering with the U.S. Ukraine Foundation in this effort.
For more information, please contact Nadia McConnell, president of the U.S. Ukraine Foundation, at nadia@usukraine.org or 202-468-6614.
Georgia Hurricane Response Hub
The Georgia Hurricane Response Hub has trainings and resources to help public health and health care professionals with their hurricane and disaster response duties.
Reminder: Identify, Isolate and Inform!
Identify, Isolate and Inform: It is important to continue to ask travel questions. The purpose of this notice is to remind health care providers about actions to take in Georgia when evaluating patients for possible serious communicable diseases!
Travel Clinical Assistant (TCA)
The Travel Clinical Assistant provides post-travel clinical information on travel-related diseases for 231 countries. Diseases with recent outbreaks occurring in the last two years are listed first.
ONLINE PREPAREDNESS TOOLS and
TIPS & TRICKS
Everbridge

Sign up for an Everbridge account
If you need to reach GHA for a Disaster/Emergency Preparedness-related issue after hours, please contact Adrianne Feinberg, 678-427-2979 or Mallory Garrett, 706-934-0711.
The Disaster Readiness Line Newsletter is circulated by Georgia's Healthcare Coalitions to our emergency preparedness partners.
Georgia Hospital Association
380 Interstate North Parkway SE
Suite 150
Atlanta, GA 30339
Click here to update your subscriptions.