Click here if you are having trouble viewing this message.

March 9, 2023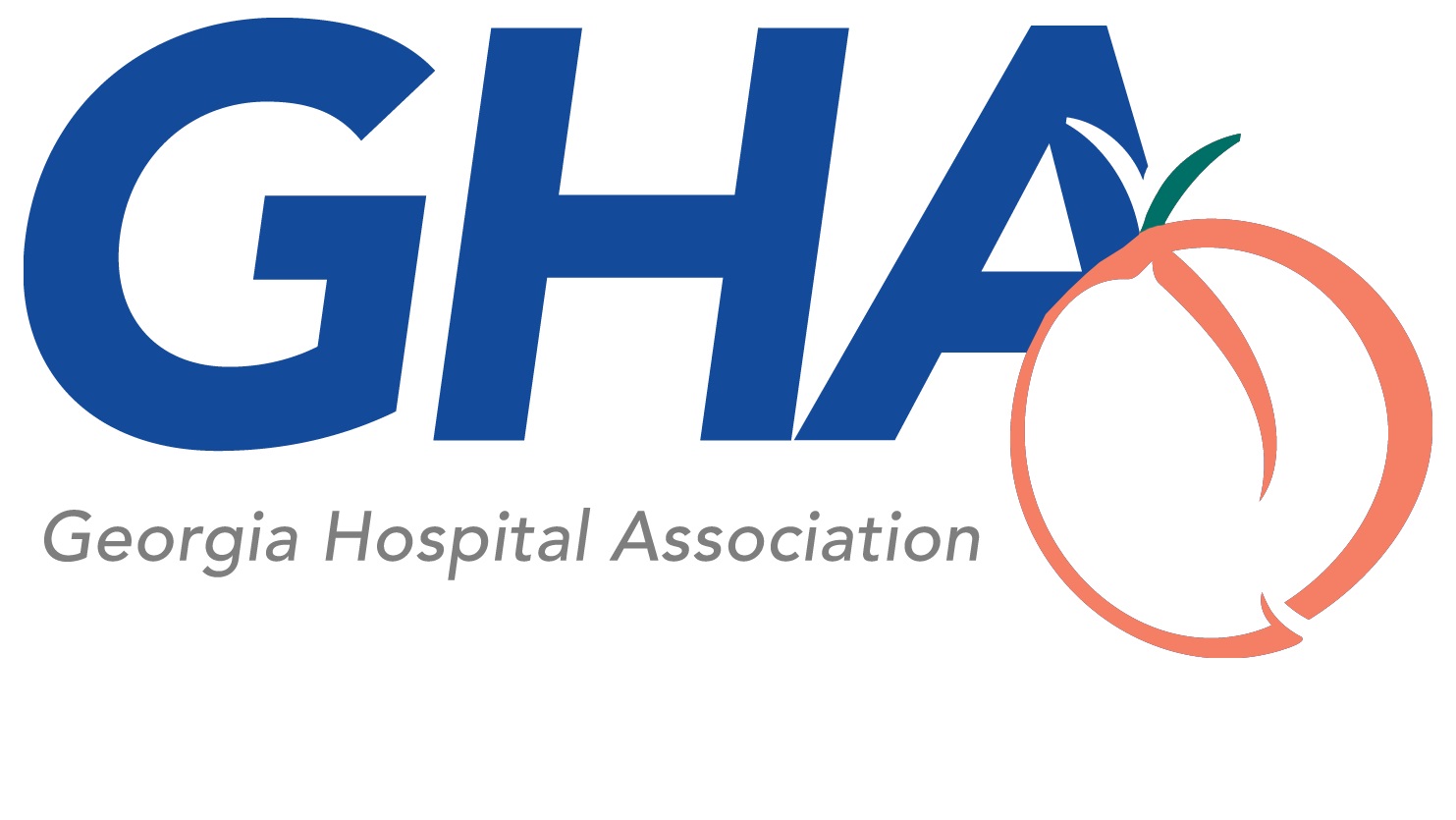 Future Meetings
 Resources
GHA Coronavirus Information
COVID-19 information and resources.
Ebola
The Department of Public Health (DPH) offers answers to your Ebola questions.
State Epidemiologist
24-hour access to a State Epidemiologist: 1-866-PUB-HLTH.
CDC Information
Visit www.cdc.gov to stay up to date on current information.
Disaster Mental Health
The Georgia Disaster Mental Health website addresses the mental health components of disasters.
Visit the Georgia Crisis and Access Line (GCAL) to
access behavioral health services.
SAMHSA: Preventing Suicide
Visit the suicide prevention resource page.
Have you heard? The CDC released new tools to guide outbreak investigation for group A Streptococcus (GAS) in long-term care and rehabilitation facilities. GAS infections are a serious cause of illness and death for adults 65 years of age and older. Even one case of invasive GAS should be investigated to prevent the spread of infection.
How The New National Cybersecurity Strategy Will Impact Health Care Cybersecurity
The Biden Administration issued its National Cybersecurity Strategy aimed at securing critical infrastructure, disrupting cyber threat operations, and investing in a more secure digital ecosystem.
CMS Summarizes the Status of Certain COVID-19 Flexibilities After May 11
The Centers for Medicare & Medicaid Services released a fact sheet summarizing the status of public and private coverage for COVID-19 vaccines, testing and treatments, and certain blanket waivers for health care providers once the public health emergency ends on May 11.
Water Was Source of Bacterial Deaths at Brigham And Women's
 
An infectious disease clinician working closely with the cardiac surgery department had an inkling something was off. It was 2018, and she mentioned to colleagues at Brigham and Women's Hospital the unusual occurrence of a suspicious bacteria, which had popped up several times in the last year and a half. The rare bacteria, Mycobacterium abscessus, can sometimes cause hospital-acquired infections, often from contaminated water. But the number of times hospitalized patients had tested positive for it struck her as odd.
HHS Partners with the Private Sector to Enhance Cybersecurity Across Health Systems 
The Administration for Strategic Preparedness and Response announced the release of the Cybersecurity Framework Implementation Guide, which provides steps that health care organizations can take to manage cyber risks to their information technology systems. This cybersecurity implementation guide provides recommendations, best practices, and resources to help the public and private health care sectors prevent cybersecurity incidents. 
FEMA's EMI Offering Extensive VIRTUAL Tabletop Exercise Programs
FEMA has provided the Fiscal Year (FY) 2023 planned broadcast dates for several timely Virtual Tabletop Exercises (VTTX).  The National Exercise Program (NEP) is a 2-year cycle of selected exercises across the Nation that examines and validates capabilities in all Preparedness mission areas: Prevention, Protection, Mitigation, Response, and Recovery.  There are great program ideas for your emergency preparedness team, organization, or health care coalition!
A joint CISA and FBI Cybersecurity Advisory includes recommended actions and mitigations to protect against Royal ransomware used by threat actors. Attacks have spread across numerous critical infrastructure sectors including, but not limited to, manufacturing, communications, healthcare and public healthcare (HPH), and education. 
NEWSLETTERS
ASPR TRACIE The Express - February 2023
ASPR TRACIE The Exchange - Issue 16
Georgia Long Term Care Infectious Disease Educational Program  - Winter 2023
Preparedness Brief Digest - February 2023
U.S. Department of Homeland Security Daily Digest Bulletin - February 2023
Georgia Weekly Influenza Report - Week 8
HPH Sector Preparedness, Response, and COVID-19 Updates - March 2
HHS Office of IEA COVID-19 Update - March 9
MESH Weekly Situational Awareness Brief -  March 3
Morbidity and Mortality Weekly Report - March 3
News & Notes - March 3
EDUCATION
GHPCO In Partnership With Georgia DPH Presents: Project ECHO
Emergency Preparedness Systems Training:
April
April 24-27
June
2023 Georgia School Safety and Homeland Security Conference
June 19-21
RESOURCES AND REMINDERS
FEMA Announces All COVID-19 Disaster Declaration Incident Periods Will Close May 11 
The COVID-19 disaster declarations are the longest in FEMA's history.
FEMA will arrange programmatic briefings and share webinars as well as make experts available for all stakeholders impacted by the closure. More information will be available in the coming weeks.
Public Health Emergency to End May 11
President Biden stated that his administration will end the COVID-19 public health emergency (PHE) on May 11. The White House said the announcement aligns with its commitment to give at least 60 days notice prior to ending the PHE, the end of which means the expiration of waivers affecting nursing homes, home and community-based services, pharmacies, and telehealth prescribers of opioid-use disorder medication, among others.
Donations to Assist Ukraine and its Refugees
The U.S. Ukraine Foundation is a 30-year-old organization that supports the people of Ukraine in their quest for freedom, democracy, a free-market economy, and human rights. The U.S. Ukraine Foundation has established a fund to provide financial support for humanitarian efforts, including covering the costs of sending medical supplies to Ukraine. The fund also supports refugees through the Kyiv Rotary Refugee Initiative.
In addition, the U.S. Ukraine Foundation is coordinating the distribution of donated medical supplies through its operation "Ukraine AirLIFT." If you are interested in donating medical supplies, please contact the AFYA Foundation, which is partnering with the U.S. Ukraine Foundation in this effort.
For more information, please contact Nadia McConnell, president of the U.S. Ukraine Foundation, at nadia@usukraine.org or 202-468-6614.
Durable Medical Equipment Resources and Guidance
The Georgia Department of Public Health (DPH) shared updated durable medical equipment resources and guidance, which states that although HHS has indicated no shortages for oxygen, IV pumps, ventilators, etc., the country is experiencing transportation shortages that may impact access to supplies.  This document can be found at https://www.gha911.org/covid.
Georgia Hurricane Response Hub
The Georgia Hurricane Response Hub has trainings and resources to help public health and health care professionals with their hurricane and disaster response duties.
Reminder: Identify, Isolate and Inform!
Identify, Isolate and Inform: It is important to continue to ask travel questions. The purpose of this notice is to remind health care providers about actions to take in Georgia when evaluating patients for possible serious communicable diseases!
Travel Clinical Assistant (TCA)
The Travel Clinical Assistant provides post-travel clinical information on travel-related diseases for 231 countries. Diseases with recent outbreaks occurring in the last two years are listed first.
ONLINE PREPAREDNESS TOOLS and
TIPS & TRICKS
Everbridge

Sign up for an Everbridge account
If you need to reach GHA for a Disaster/Emergency Preparedness-related issue after hours, please contact Adrianne Feinberg, 678-427-2979 or Mallory Garrett, 706-934-0711.
The Disaster Readiness Line Newsletter is circulated by Georgia's Healthcare Coalitions to our emergency preparedness partners.
Georgia Hospital Association
380 Interstate North Parkway SE
Suite 150
Atlanta, GA 30339
Click here to update your subscriptions.