Click here if you are having trouble viewing this message.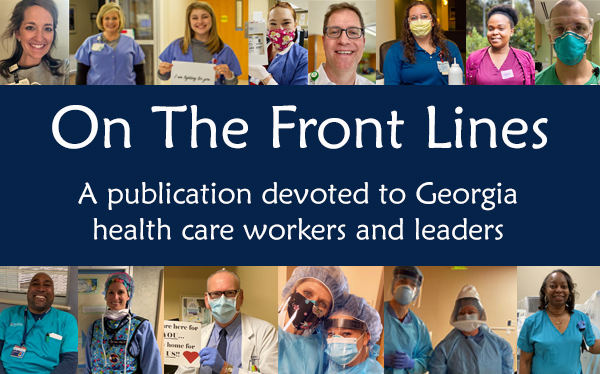 August 8, 2020
"A democracy cannot thrive where power remains unchecked and justice is reserved for a select few. Ignoring these cries and failing to respond to this movement is simply not an option — for peace cannot exist where justice is not served."
-Legendary Georgian and Civil Rights Leader
John Lewis
U.S. Rep. John Lewis was an inspiration for many Americans. He recently passed away at the age of 80, indeed living his life to the fullest. GHA was proud to work with Rep. Lewis on many health care issues throughout the years. He leaves a legacy and a history predicated on racial equality and doing what is right for all.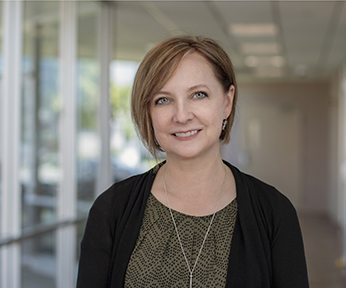 Elizabeth Later Named Chief Nursing Officer of St. Francis-Emory Healthcare
St. Francis-Emory Healthcare announced that Elizabeth B. Later, BSN, MHA, RN, CENP, has been named the chief nursing officer. Later joins St. Francis from Ogden Regional Medical Center in Utah, where she served as the chief nursing officer since 2010. Later has 15 years of clinical experience in cardiac and critical Care nursing and 23 years of experience in nursing leadership.
"We are so pleased to have Later join St. Francis in this important leadership role," said Melody Trimble, chief executive officer (CEO) of St. Francis. "She is an exceptional leader with a tremendous heart for nursing. Please join me in welcoming her to the Chattahoochee Valley."
While at Ogden Regional Medical Center, Later reduced registered nurse (RN) turnover from 38 percent to 16 percent from 2016 to 2019, and implemented shared governance and formal recognition programs. She reduced sitter use by 15 percent with a 36 percent reduction in falls. She also led the organization to achieve a 36 percent reduction in catheter-associated urinary tract infections (CAUTI) and a 50 percent reduction in central linea-associated bloodstream infections (CLABSI).
"It is my great privilege to return home to the southeast and join the St. Francis-Emory Healthcare team, said Elizabeth Later, chief nursing officer of St. Francis. The heart of the hospital is evident in the people who serve the patients, and there is a strong dedication in the hospital to providing the best possible care and experience for the community of Columbus. I am delighted to have this opportunity to work alongside them in the important work that the hospital is doing."
Phoebe Prepares Now for
Future Availability of COVID-19 Vaccine
Phoebe hopes to use its annual influenza vaccination program for employees as a trial run to ensure efficient delivery of COVID-19 vaccinations once a vaccine for the virus is approved and distributed. 
"We normally provide flu vaccines over a period of a couple of months to our nearly 5,000 members of the Phoebe Family. This year, we will condense that time frame significantly," Scott Steiner, Phoebe Putney Health System (PPHS) president and CEO told Phoebe Putney Memorial Hospital (PPMH) board members recently. "It's an opportunity to stress our system, so we can learn what our weaknesses are. When we get an allotment of COVID-19 vaccines, we'll be better prepared to administer them quickly to our healthcare workers and the community. I'm excited about that project and what's possible," Steiner added.
Multiple potential vaccines are now being tested in human trials. There is no timetable for when any vaccine may be approved and ready for wide distribution, but the National Governors Association has already sent guidance to governors to help states prepare for vaccine distribution.
During Wednesday's meeting, PPMH CEO Joe Austin updated board members on the hospital's COVID-19 fight. 
"Southwest Georgia overall has really picked up. We were ahead of the curve, but the rest of the hospitals in our area, unfortunately, have joined us in this battle," Austin said.  "There's a real concern about what could happen once schools start, but we're doing everything we can to prepare." 
Austin expressed optimism that the state's new Georgia Coordinating Center (GCC) will benefit hospitals throughout the state. All hospitals must report their bed status twice a day to the GCC, which will help coordinate efficient patient transfers when hospitals reach capacity.  Austin said Phoebe, and many other hospitals, are extremely busy right now treating COVID-19 and non-COVID patients. 
"There was a major pent up demand for services following our COVID-19 peak, and all those patients are coming back.  We're faced with caring for a very large and very sick patient population.  Our hospital is safe, and we're glad our community feels safe coming back," Austin said.
GHA Platinum Sponsor Draffin Tucker Contributes $615,000 to Rural Hospitals Over Last Three Years Through State's Tax Credit Program
In response to Georgia's Rural Hospital Tax Credit Program, Draffin & Tucker, LLP has announced that with its 2020 contribution of $175,000, the firm has contributed $615,000 to eligible rural hospitals within the state over the last three years.
"As a firm that has worked with rural hospitals for over 40 years, we understand just how important these hospitals are to the rural communities they serve," said Jeff Wright, firm managing partner. "We feel it is important to support them in any way we can – especially now with the ongoing challenges of COVID-19 - so they can continue to provide the care and services these communities so desperately need." 
House Bill 769, the updated form of SB 258, seeks to drive private contributions to ruralhospitals through a tax credit program, designed to bolster the rural hospital communityin Georgia by generating total contributions in excess of $300 million over a five-yearterm. The Rural Hospital Tax Credit Program became effective in Georgia beginning Jan. 1, 2017. From 2018 through 2021, Georgia taxpayers can access $60 million ofrural hospital organization (RHO) tax credits each year, with each qualified RHO havingaccess to $4 million of tax credits (until the total annual $60 million cap is met).
Click here to find out more about the tax credit program, eligible hospitals and find out how you can get involved. For any questions regarding the Rural Hospital Tax Credit Program, we invite you to reach out to Bert Bennett.
CRMC Wound Care Wants You to Love Your Feet!
CRMC Wound Care & Hyperbaric Clinic is asking patients to love their feet by being aware of certain conditions and complications associated with non-healing wounds. When it comes to foot care, the wound center staff knows that healthy feet are vital to the happiness and activity level of a patient.
Approximately one out of every four Americans with diabetes will develop a foot ulcer in their lifetime. Because foot ulcers can take weeks or months to heal without treatment, hospitalization is sometimes required. CRMC Wound Care & Hyperbaric Clinic can help reduce that risk if an ulcer is reported when signs or symptoms first appear.
"Diabetic patients should be referred to the wound healing center at the first sign of a non-healing foot wound," said Tracy Martini, FNP-C, Director of Wound Care. "We want our patients and the community at large to love their feet…we do!"
CRMC Wound Care & Hyperbaric Clinic is offering the following tips to keep feet healthy:
Neuropathy is a loss of feeling or numbness in limbs caused by nerve damage that most commonly begins in the hands or feet. Peripheral neuropathy is a major contributor foot ulcers. Check the bottoms of feet daily by placing a mirror on the floor and hovering feet over the mirror.

Diabetic foot ulcers are often painless, so special care must be given to taking care of the feet. Avoid walking barefoot.

Wear comfortable shoes and socks. Tight, narrow shoes and shoes with an open toe should be avoided.
CRMC Wound Care & Hyperbaric Clinic treats all wounds. The approach to wound care is aggressive and comprehensive, yet caring and comforting. The center coordinates traditional and advanced therapies that aid and accelerate the healing such as hyperbaric medicine. For patients that means faster healing times, longer-lasting results, decreased amputation rates and increased mobility – all leading to a better quality of life.
The types of wounds treated include:
diabetic foot ulcers

venous ulcers

pressure ulcers

surgical wounds

traumatic wounds                                           

arterial ulcers

radiation wounds

compromised skin grafts and flaps

crush injuries

burns
Northeast Georgia Medical Center Gainesville and Braselton Recognized for Excellence in Stroke Care
Northeast Georgia Medical Center (NGMC) Gainesville has been recertified as a Primary Stroke Center by DNV GL Healthcare (DNV) while NGMC Braselton received a stroke quality award from the American Heart Association/American Stroke Association (AHA/ASA).
"At NGMC Gainesville, we're honored to have been able to serve our community and the entire North Georgia region as a Primary Stroke Center since 2010," says Dr. Jonathan Kerrick, neurologist and specialty service line director for Northeast Georgia Physicians Group (NGPG). "We always want to treat patients who experience stroke symptoms in the best and fastest way we can, and receiving this recertification proves we accomplish that daily."
In order to receive the recertification, which happens every three years, a hospital must have the staff, infrastructure and programs to stabilize and treat most emergent stroke patients. The hospital must also provide some acute therapies and admit patients to a designated stroke unit or to beds specifically assigned for stroke care.
"The mission at NGHS is to improve the health of our community in all we do," says Holley Adams, stroke coordinator at NGMC Gainesville. "Our stroke program is continuing to do that by taking care of stroke patients in the community, ensuring they don't have to travel far to get treatment."
The Stroke Program at NGMC Gainesville was also awarded the AHA/ASA Get With the Guidelines Gold Plus Quality Award, as well as the Target: Stroke Honor Roll and Target: Type 2 Diabetes Honor Roll.
The Gold Plus Quality Award recognizes hospitals for their commitment to excellent treatment of stroke patients by following national guidelines to ensure quick, quality care for 24 consecutive months.
In order to be recognized for the Target: Stroke Honor Roll award, a hospital must achieve a 60-minute door-to-needle time — the amount of time between when a stroke patient arrives in the emergency room and when they receive the clot-buster drug tPA — for at least 75% of applicable patients. And for the Target: Type 2 Diabetes Honor Roll, a hospital must demonstrate at least 90% compliance with stroke measures specifically tailored to patients with Type 2 diabetes for 12 consecutive months.
NGMC Braselton was awarded the Get With The Guidelines Silver Plus Quality Award for its commitment to stroke care for 12 consecutive months, as well as the Target: Type 2 Diabetes Honor Roll.
"Earning these awards is a great thing for us, but we truly care about our patients most," says Kerrick. "Our patients come first. The awards come second."
U.S. News & World Report Names Southeast Georgia Health System Brunswick Campus a High Performing Hospital for COPD & Heart Failure
Southeast Georgia Health System Brunswick Campus has been recognized as a High Performing Hospital for 2020-21 by U.S. News & World Report.
The annual Procedures & Conditions ratings, now in their 6th year, are designed to assist patients and their doctors in making informed decisions about where to receive care for common conditions and elective procedures. These ratings extend the U.S. News mission of providing consumers with patient decision support beyond the Best Hospitals rankings, which are geared toward complex specialty care.
The Health System Brunswick Campus earned "High Performing" ratings for COPD and Heart Failure in recognition of care that was significantly better than the national average, as measured by factors such as patient outcomes. "High Performing" is the highest rating U.S. News awards for those types of care.
"I am so proud of our team members and of the excellent care they provide our patients," says Michael D. Scherneck, president and chief executive officer. "They always go above and beyond the call of duty, but this year in particular, achieving such a distinction while we are so hard hit by coronavirus is especially humbling. I am honored to lead such a dedicated and committed group of professionals."
For the 2020-21 ratings, U.S. News evaluated more than 4,500 medical centers nationwide in 10 procedures and conditions. Fewer than a third of all hospitals received any high-performing rating, and only 37 earned this rating in all 10 Procedures & Conditions. The state and metro area rankings recognize hospitals that received high performing ratings across multiple areas of care.
Memorial Health Earns 2020 Awards from
American Heart and Stroke Association
For the ninth consecutive year, Memorial Health has earned the American Heart Association/American Stroke Association's (AHA) Get With The Guidelines® Stroke Gold Plus Quality Achievement Award. This award recognizes the hospital's commitment to ensuring stroke patients receive the most appropriate treatment according to nationally recognized, research-based guidelines based on the latest scientific evidence. Memorial also earned the 2020 AHA Target: Stroke Elite Honor Roll and Target: Type 2 Diabetes Honor Roll awards.
Get With The Guidelines® is the AHA's hospital-based quality improvement program that provides hospitals with tools and resources to increase adherence to the latest research-based guidelines. Developed with the goal of saving lives and hastening recovery, Get With The Guidelines has touched the lives of more than 6 million patients since 2001.
"These awards demonstrate our team's commitment to providing safe, high-quality care for stroke patients," said Dr. Joseph Hogan, emergency room physician. "This quality initiative helps us measure our success in meeting clinical guidelines that improve outcomes for our stroke patients."
In June, Memorial Health achieved Comprehensive Stroke Center certification from DNV GL – Healthcare, reflecting the highest level of competence for treatment of serious stroke events. Memorial Health is the only hospital in Savannah and southeast Georgia to earn this designation.
A Decade of World Class Stroke Care!
Medical Center Achieves 10th Consecutive Honor from American Heart/American Stroke Association
The Medical Center, Navicent Health (MCNH) has earned its tenth consecutive "Get With the Guidelines – Stroke Gold Plus" Quality Achievement Award, an annual award presented by the American Heart Association / American Stroke Association (AHA) for excellence in stroke care. 
In addition, MCNH has also been named to AHA's "Target: StrokeSM Honor Roll Elite" for the fourth consecutive year. The awards recognize the hospital's commitment to ensuring stroke patients receive the most appropriate treatment according to nationally recognized, research-based guidelines based on the latest scientific evidence.
For the first time this year, AHA also recognized hospitals who are taking steps to help stroke patients control and manage Type 2 diabetes, a well-established risk factor for stroke. MCNH has been named to AHA's inaugural "Target Type 2 Diabetes" Honor Roll, scoring 98.8 percent on a 100-point scale.  MCNH has made great strides in helping central Georgians manage their diabetes, particularly resolving racial and gender disparities for those with this disease.
MCNH earned the "Get With the Guidelines – Stroke Gold Plus" Quality Achievement Award by meeting specific quality achievement measures for the diagnosis and treatment of stroke patients at a set level for a designated period. These measures include evaluation of the proper use of medications and other stroke treatments aligned with the most up-to-date, evidence-based guidelines with the goal of speeding recovery and reducing death and disability for stroke patients. Before discharge, patients should also receive education on managing their health, get a follow-up visit scheduled, as well as other care transition interventions.
MCNH additionally received the association's "Target: StrokeSM Honor Roll Elite" designation. To qualify for this recognition, hospitals must meet quality measures developed to reduce the time between the patient's arrival at the hospital and treatment with the clot-buster tissue plasminogen activator, or tPA, the only drug approved by the U.S. Food and Drug Administration to treat ischemic stroke.
"The Medical Center, Navicent Health's is dedicated to deliver advanced stroke care to patients quickly and safely. Our stroke team works diligently to provide timely, proven care for our patients, and continues to raise the standard of excellence as we treat stroke patients with evidence-based protocols. The tools and resources provided by the American Heart Association's Get With the Guidelines Initiative help us track and measure our success in meeting evidenced-based clinical guidelines developed to improve patient outcomes," said Tom Oliver, M.D., President of Hospitals and Clinics for Navicent Health.   
Michael Lowley, MD, Joins Willowbrooke Psychiatric Center
Increased access to specialized care for mental health needs is now available as Michael Lowley, MD, joins the new Willowbrooke Psychiatric Center.
At the Willowbrooke Psychiatric Center, Dr. Lowley and his colleagues offer psychiatric evaluations, therapeutic interventions and medication management, helping people coping with addiction issues, anxiety disorders, bipolar disorder, PTSD, mood disorders, schizophrenia and others.
Dr. Lowley completed his residency in psychiatry at the Emory University School of Medicine, where he also completed a fellowship in child and adolescent psychiatry. He earned his bachelor of medicine and surgery at the Imperial College School of Medicine in London, England, and his bachelor of science in medical sciences with medical history at University College London. Click here to read more.
Back to School Stress?
Back to school is stressful enough — but the COVID-19 pandemic has made this one different. Sharisse Amrani, LPC, program manager for the Willowbrooke Counseling Center, joined NewsTalk 1330 WLBB's "Community Voice" with tips and insight to help children — and parents — cope. Watch it here.  And if the hardest part of your school day is the first part, board-certified pediatrician Amanda Nguyen, MD, has some fresh ideas for breakfast. Get inspired.
ARTrageous Bras Inspire Creativity and Raise Awareness
The coronavirus may have caused a disruption to many of our favorite activities and celebrations this year, but the Southeast Georgia Health System Foundation's ARTrageous Bras fundraiser is not one of them. Registrations and sponsorship opportunities for the annual fundraiser, which provides participants an opportunity to challenge their creativity by decorating bras in a theme of their choice, with the goal of raising breast cancer awareness, are available now.
Decorated bras must be returned to the Foundation by September 18. In honor of Breast Cancer Awareness month, the themed bras will be on display October 1-30 on the Brunswick and Camden campuses. The public can also view an online gallery of the bras and vote for as many bras as often as they wish for only $1 per vote at wearethefoundation.org/ARTrageous orsghs.org/ARTrageous.
The ARTrageous Bras silent and live auctions, tentatively scheduled on November 6, 6-7:30 p.m., will take place at the Ritz Theatre in downtown Brunswick, 1530 Newcastle Street. The date is subject to change due to COVID-19.
"ARTrageous is an incredible event to increase breast cancer awareness and raise funds for the Health System's cancer care programs," says Krista Robitz, director, Development, Southeast Georgia Health System Foundation. "The creativity is amazing and voting becomes very competitive as individuals and teams try to keep their bras in the top ten for the live auction."
St. Francis-Emory Healthcare Urges Community Members to Wear Masks
St. Francis-Emory Healthcare is urging community members to wear face masks or cloth face coverings in public areas where social distancing is not easily achieved in an effort to help stop the spread of COVID-19. This aligns with recommendations from the Centers for Disease Control and Prevention (CDC) as being an effective way to prevent the spread of the illness. The hospital has already instituted a universal masking protocol within its facilities and requires anyone entering to wear a face mask at all times.
"St. Francis strongly encourages our community members to wear masks because each of us plays an important role in helping to keep our community safe and protect one another from the spread of infectious diseases," says Dr. Joel Fine, chief of staff at St. Francis. "One of the easiest and most effective ways we can look out for each other and aid in the fight against COVID-19 is to wear a face mask in public spaces right now."
Recent studies have shown that universal masking can help prevent the spread of infectious diseases like COVID-19, especially in individuals who may be asymptomatic and unaware that they are ill. Face masks and cloth face coverings should be worn over the nose and mouth, and be held securely in place with loops or ties.
"Until there is a vaccine, wearing a mask in public, practicing social distancing and proper hand hygiene are our best lines of defense in reducing the spread of COVID-19 in our community," Dr. Joel Fine says. "That's why we've established a universal masking protocol in our facilities to help protect our patients, providers and employees, and we're encouraging our fellow citizens to do the same in other public places. By looking out for each other, we'll get through this together and continue making our community healthier."
Available For You:
Webinar Recording Focuses on Self-care for All Health Care Professionals
Earlier this year, GHA held a webinar titled, Caring for Self in the Midst of a Publlc Health Pandemic. The program, presented by the Rev. Ann Sidney Charlescraft, focused on self-care for all health care professionals and staff serving on the front lines, with practical steps to support mental and emotional health, as well as ways to strengthen resilience and encouragement among the health care team. These indeed have been stressful times and this recordin offers insight and advice. Click here to access the recording.
Nursing and Youth Scholarship Opportunities for GHA Member's
GHA awards scholarships annually to five individuals pursuing degrees in a health care related field of study. Funded by The Marjorie G. Hogan Memorial Scholarship Endowment, two scholarships are awarded to hospital, high school volunteers (or employees) and three scholarships are awarded to nurses pursuing their Bachelor of Science in Nursing. 
The endowment is made available at the bequest of former GHA President, the late Glenn Hogan, in honor of his dear wife Marjorie G. Hogan. Mrs. and Mr. Hogan had a passion for developing our Georgia health care workforce and have left us a great legacy.
Interested applicants are encouraged to visit the Marjorie G. Hogan Memorial Scholarship web page on the GHA web site. The deadline for application submission for the 2020 funding cycle is Aug. 31.
2021 GHA Patient Safety & Quality Award
Deadline Extended
We know you and your teams have been extremely busy with the COVID-19 pandemic. For that reason, the submission date for the Patient Safety & Quality Award applications has been extended to Oct. 30. We look forward to receiving your application. Please let me know if you have any questions.
Access the application here:  2021 GHA Patient Safety & Quality Award Application

Georgia Hospital Association
1675 Terrell Mill Road
Marietta, GA 30067
Click here to update your subscriptions.