Click here to view this email in your browser.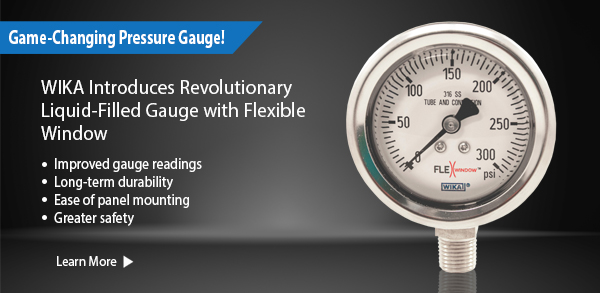 THE VALIN DIFFERENCE
What makes Valin different is our people. Our technical specialists have years of experience solving complex issues. Their application expertise, product configuration knowledge and technical support has helped our customers increase efficiencies and lower their bottom line. Contact us today at (800) 774-5630 to learn more.
Featured Products

Omron's CJ1 Series Programmable Logic Controllers have a backplane-free structure that enables flexible system configuration.
$290.00 / Each


Cardinal Spun Poly High Efficiency Filter Cartridges offer a high grade, 4-zone true depth loading with a very high particle retention.
$8.74 / Each


HTP industrial grade 2700 cables provide freeze protection and process temperature maintenance for fluid transport and storage systems.
$7.59 / Each


WIKA's 212.53 pressure gauge features a stainless steel case and an o-ring seal around the connection, making this pressure gauge field liquid fillable.
$29.41 / Each

Control Valve Technology. How Do I Choose?
Article featured in Control Global Magazine
Selecting the appropriate control valve technology doesn't fall into the one-size-fits-all category. The process to be controlled has an influence on the best choice of valve. So too does the level of control accuracy required to meet the needs of the process. For example, the question should be posed, "how accurate does the control need to be?" Initially, this question sounds a bit silly. Of course, if we're controlling a flow, it should be accurate, right? Well, it may need to be, but on the other hand, it really may not need to be very accurate. The reason this is so important is the accuracy level has a direct correlation to the price tag.
Flow Measurement and Control for Diamond Slurry in Semi Processing
Accurate flow measurement and control of slurry dispense in semiconductor polishing and lapping tools is critical. It guarantees customers high throughput, reduced consumption, and consistent quality. Flow measurement of diamond slurries is extremely difficult due to the highly viscous nature of the fluid. Traditional flow meters and flow controllers such as paddle wheel, differential pressure, or ultrasonic sensors used in the Semiconductor industry are more suitable for water-like viscosities and densities. Diamond slurries on the other hand can be as high as 500 cP or more in viscosity.
Click here to unsubscribe or to change your subscription preferences