Click here to view this email in your browser.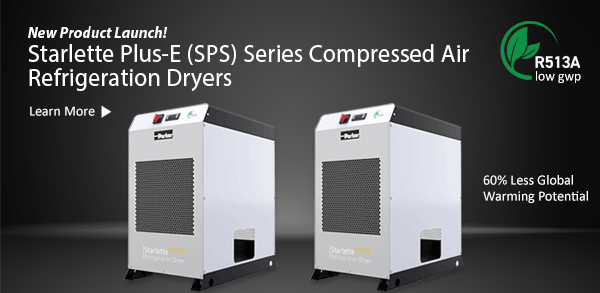 THE VALIN DIFFERENCE
What makes Valin different is our people. Our technical specialists have years of experience solving complex issues. Their application expertise, product configuration knowledge and technical support has helped our customers increase efficiencies and lower their bottom line. Contact us today at (800) 774-5630 to learn more.
Featured Products

Parker Velcon ACO Aquacon Water Absorbing Filter Cartridges have a high-capacity inner absorbent medium which removes all free and emulsified water from hydrocarbon fuels. 
$131.65 / Each


Fairchild Model T6000 Compact Electro-Pneumatic I/P, E/P Transducer is a field reversible unit that provides an output directly or inversely proportional to the input signal
$588.69 / Each


Omron Electronics CJ1 Series Programmable Logic Controller Basic I/O Unit is perfect for a wide range of applications and can help to increase system throughput.
$270.00 / Each


Watlow's FIREROD heater provides superior heat transfer, uniform temps, and resistance to oxidation and corrosion even at high temperatures.
$88.48 / Each

Oil Vapor in Ambient Air: How is it affecting the quality of your compressed air?
White Paper
Many companies, especially those in the food, beverage, pharmaceutical, cosmetics and electronics industries use compressed air as part of their manufacturing process. Often this compressed air will directly or in-directly contact production equipment, instrumentation, products & packaging materials. If this compressed air contains "oil", the consequences can be high both financially and in terms of brand damage. For this reason, many companies specify the use of an oil-free compressor, in the mistaken belief that this will deliver "oil-free" compressed air to the critical applications.
Semi Fab Eliminates Air Leaks with Easy to Install Manifold Retrofit Kits
Case Study
One of Valin's semi fab customers had an all-too-common problem with their pneumatic manifolds … air leaks. The Compressed Dry Air (CDA) was leaking regularly across all platforms.  Not only are these leaks a problem operationally, but they're also very difficult to access from a maintenance standpoint. Additionally, in order to replace one valve on the manifold, all the other valves need to be shut off to avoid additional leaks from manifesting. Learn how Valin helped them solve this problem in the case study below.
Click here to unsubscribe or to change your subscription preferences